Seattle was abundantly represented this weekend at YIMBY 2016.

The first ever Yes In My Backyard (YIMBY) conference took place this past weekend. Many cities were represented, but none had the spotlight on it like Seattle!
Sightline Institute's Serena Larkin, Anna Fahey, and Dan Bertolet presented recent focus group findings about mandatory housing affordability. Local journalist Erica C. Barnett attended as well, co-presenting with me ("SEAyimby") an impromptu and well-attended session "Men, shut up!" about the tendency for male voices to dominate urbanist spaces both online and offline. Alexander Brennan, senior planner from Capitol Hill Housing led a session about the emergence of the EcoDistrict's Capitol Hill Renters Initiative.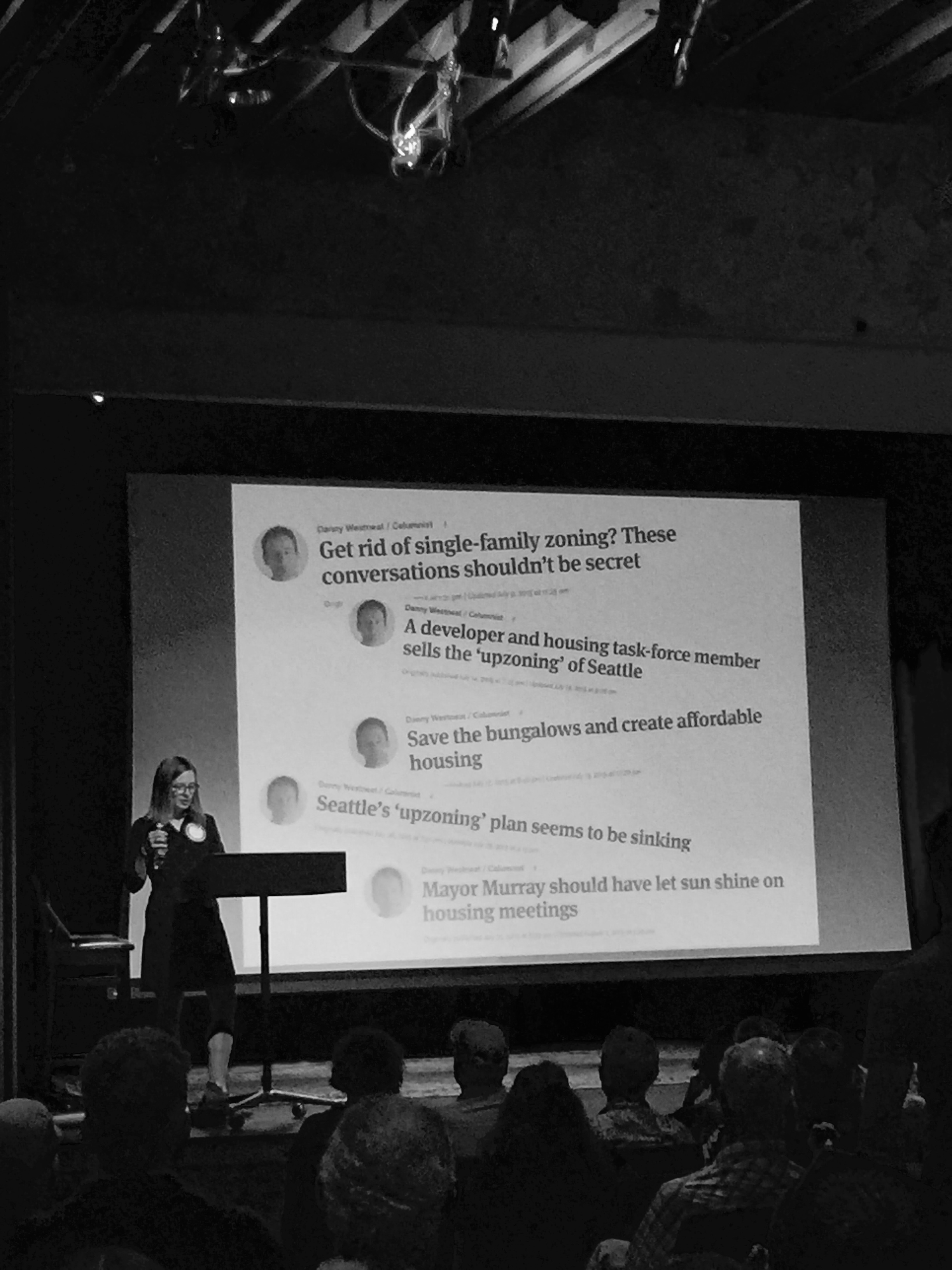 One of two keynote speakers, Seattle for Everyone's Sara Maxana spoke passionately about choosing to be the hero in the housing affordability story. For her, being the hero means inviting more people to live on her street, go to her children's school, and have access to the amazing transit near her Ballard single-family home. Maxana's keynote address brought tears to the packed audience at Boulder's eTown Hall.
The other keynote speaker was futurist, Alex Steffen. For those new to Steffen's message, it was an impactful and sobering reminder that inaction is not an option in the global climate crisis. Steffen's speech fell flat on some members of the crowd. His most sour note had something to do with "boys liking Tonka Trucks".
Better Boulder hosted the event from June 16th through June 19th. Attendees included politicians, like Ben Gould, who is running for Mayor of Berkeley, and the Mayor of Sitka Alaska, Mim McConnell. Traveling from furthest away were two YIMBYs from Brisbane, Australia. Other cities represented included Chapel Hill, Oakland, Austin, NYC, D.C., Cleveland, Chicago, Portland, Cambridge and Boston, Los Angeles, Minneapolis, and San Diego.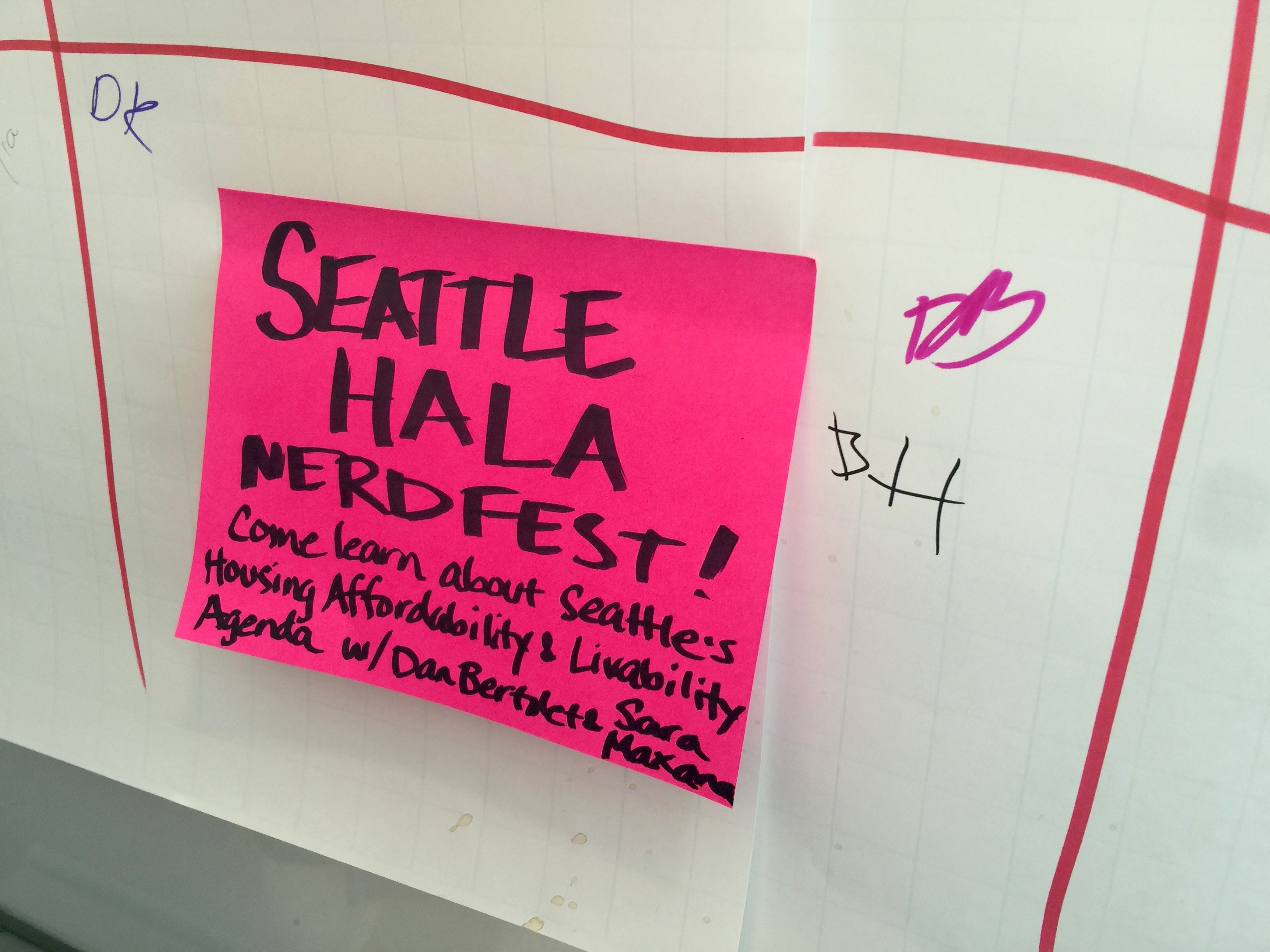 The "unconference" was chaotic, with some participants planning their sessions in advance while others looked at the landscape of existing events and creating their own. Sessions covered a range of topics generated by attendees. Sessions sometimes turned into brainstorms while others felt like a workgroup meetings or some like a university lecture. At any given hour on Saturday there were seven choices of sessions and attendees were encouraged to session hop. Attendees learned about organizing strategies, messaging techniques, inclusion and diversity, open source data platforms, net zero buildings, how to engage renters, and property rights.
.@daguilarcanabal @kimmaicutler @SoBendito @ericacbarnett difficult+ needed chat race, gender, urbanism #YIMBY2016 pic.twitter.com/yebga9FmeX

— More Housing, More Parks (@HousingAndParks) June 18, 2016
There were attendees of all ages, including members of communities of color, but the overall optics of urbanist movements are consistently too white and too wealthy. Initially imagined as two standalone sessions, the organizers combined gender with race and class discussions to the confusion of presenters. This was remedied by one of the white, male presenters giving up his time slot, allowing an additional session of  "#yimbyssowhite" / "Men, Shut up!" on Sunday. Bay Area journalist and housing activist, Kim-Mai Cutler, co-led fruitful and intense discussions that will surely inform planning for next year's conference.
At gender/race panel, @kimmaicutler argues YIMBY movement currently lacks a "compelling offer" to people making <$30K/year. #YIMBY2016

— Erica C. Barnett (ericacbarnett.bsky.social) (@ericacbarnett) June 19, 2016
When attendees were not indoors, we ranged free throughout downtown Boulder. The conference provided bus tickets, bike share, and car share opportunities at no cost. Maybe it was the 95+ degree heat, but many people took advantage of the cool nights to stay up very, late which contributed to the feeling that we were at a housing nerd summer camp.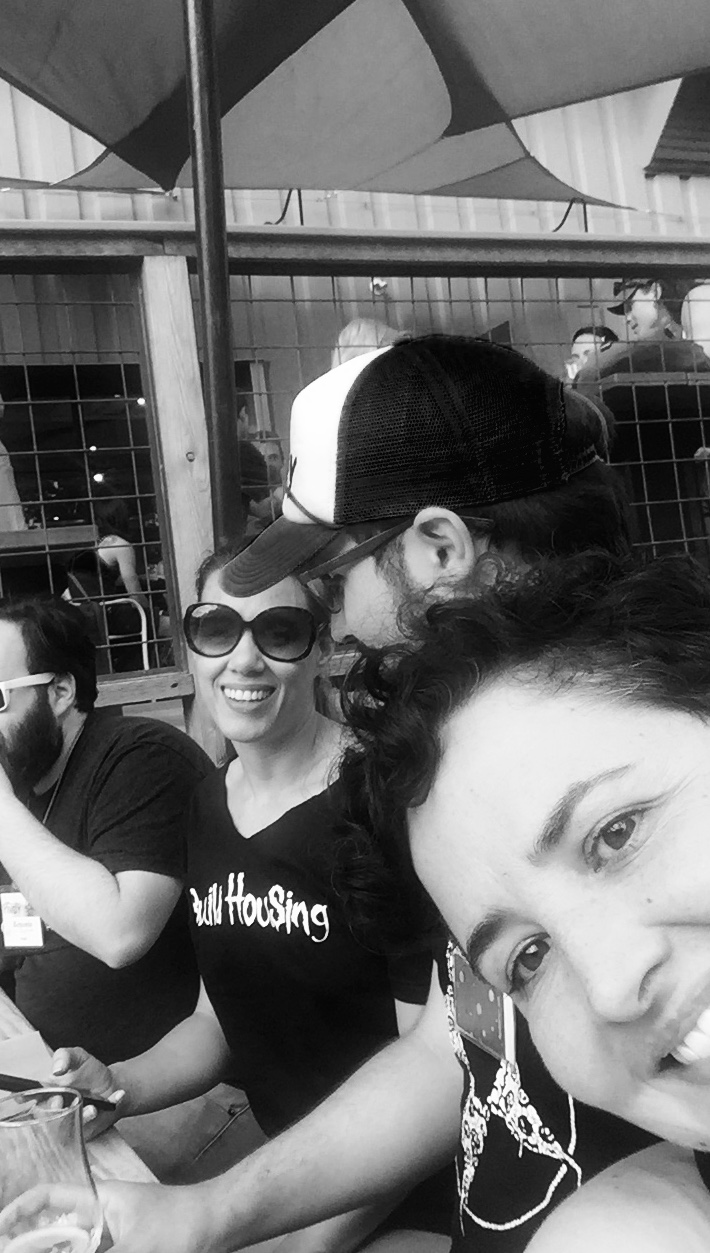 The Yes In My Backyard—YIMBY—momentum can largely be credited to a story earlier this year in the New York Times that featured San Francisco Bay Area activist Sonja Trauss.
Although many attendees had not met before, there were many who have been communicating online for years. It was wonderful to have the opportunity to meet face to face with other folks working tirelessly to make cities compact, dense, walkable to address the dual crises of housing affordability and dangerous climate change. The communication online often took place during sessions on Twitter. This added to the sense that this is a young, vibrant, ever-changing movement… ready to respond to the most critical housing shortages most of us have seen in our lifetimes.
To see photos, quotes, memorable moments, (sometimes head-scratching contradictions among attendees), check out the hashtag: #yimby2016.
Thanks to everyone who helped make #YIMBY2016 so awesome. Group photo courtesy of @tdfischer_ at @eTownHall: pic.twitter.com/s20qgV3EQC

— YIMBYtown (@YIMBYtown) June 22, 2016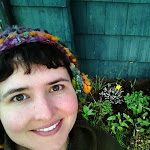 Laura Loe (Bernstein) is an educator, musician, and gardener from Colombia/NY/LA/Chicago who has lived in Seattle since 2009. Her writing has appeared in Data for Progress, The Urbanist, The Seattle Globalist, South Seattle Emerald, and International Examiner. She is passionate about womxn urbanist voices, climate justice, community ownership, equitable community development and renters' rights. Laura founded Share the Cities with like-minded folks and performs civic matchmaking that leads to unlikely allyships. She tweets as @sharethecities and @lauraloeseattle and is supported by 90 monthly patrons on Patreon.