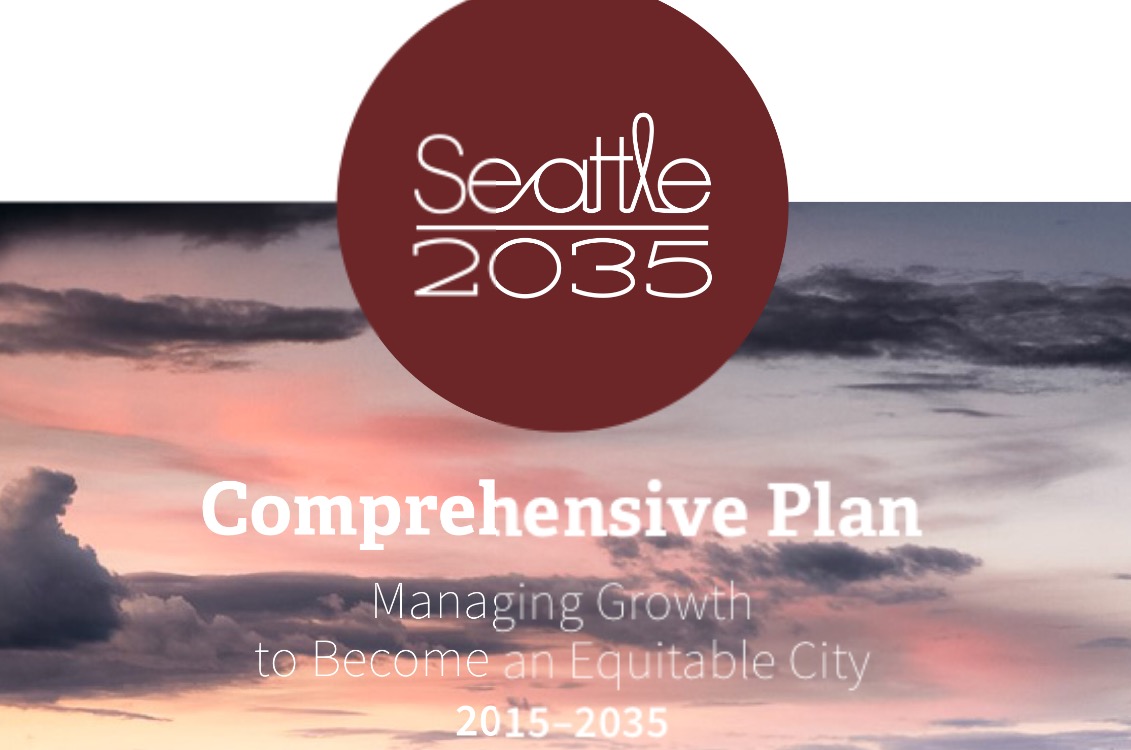 The major update to Seattle's comprehensive plan has been an extensive outreach and formulation process spanning more than three years. Later this month, the Seattle City Council will hold a public hearing on the proposal to take additional feedback before final refinement and approval by the Council. Known as Seattle 2035, the updated would revise scores of policies governing everything from public space initiatives and affordable housing goals to expansion of urban villages and development regulations.
If you haven't had a chance to dive into the proposal, then download a copy of the Mayor's Recommended Plan and background documents. The public still has an opportunity to weigh in on issues that they think are important as the city grows by some 120,000 residents, 70,000 housing units, and 115,000 jobs over the next 20 years.
The Planning, Land Use, and Zoning (PLUZ) Committee will hold a public hearing on the Mayor's Recommend Plan on Monday, June 27th starting at 6pm in Council Chambers. Those who wish to provide public testimony should sign-in before the meeting (sign-up sheets will be available beginning at 5.30pm). Written comments on the proposal may also be sent to Councilmember Rob Johnson, Chair of the committee, before the meeting.

Stephen is a professional urban planner in Puget Sound with a passion for sustainable, livable, and diverse cities. He is especially interested in how policies, regulations, and programs can promote positive outcomes for communities. With stints in great cities like Bellingham and Cork, Stephen currently lives in Seattle. He primarily covers land use and transportation issues and has been with The Urbanist since 2014.