Contributing Editor Ryan Packer and reporter Amy Sundberg broke down the 2024 budget proposed by Seattle Mayor Bruce Harrell and set to be amended by the Seattle City Council at an online workshop on Monday. They tackled the looming budget crisis as Seattle faces a nearly quarter-billion-dollar deficit in 2025. Harrell's budget proposal did not address the shortfall, and actually made new budget commitments that will dig a deeper hole. That could mean a hectic budget season next year to dig the City out of that hole.
Packer and Sundberg also discussed the budget's implications for transportation and public safety, their respective reporting beats. They spend a bit of time digging into the rhetoric on the campaign trail right now around the looming deficit, where audits and smart budget cuts are regularly touted by candidates hoping to fill one of the seven city council seats up this cycle.
A cuts-focused approach might appeal to business leaders who have thrown a gauntlet down against new revenue sources, while offering no specific spending cut proposals themselves. However, hopes of making significant cuts to close the shortfall may meet the realities of the City budget process, which is conducted on a compressed timeline. Council only gets about four weeks to amend and approve the mayor's proposal, which gives the executive a structural advantage and a lead role in setting the contours of the debate.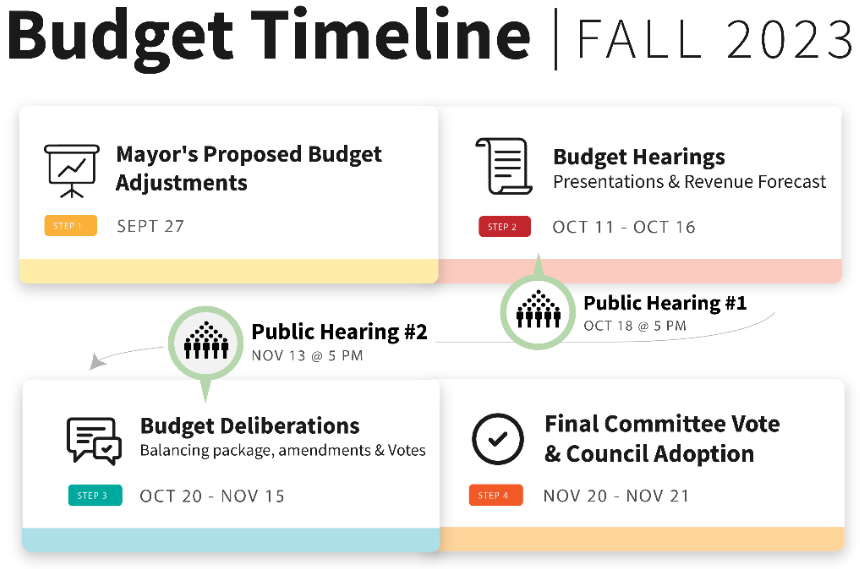 The Mayor's budget fix next year will need to add up, or council will really have to scramble, which is why advocates were hoping Harrell would tip his hand toward a new revenue source this budget cycle. New revenue sources will take time to stand up. Or, if the Mayor wants to close the budget gap with cuts, that will also take time to come together. Many question remain about next year's deliberations, but let's not get ahead of ourselves.
The reporting duo also get into some of the big amendments to the Mayor's proposed budget that the Council will be considering in the next few weeks — whether to invest in the questionable ShotSpotter gunshot detection system, tweaks to improve accountability within the Seattle Police Department, and whether to invest Seattle's dedicated transit sales tax for safe streets projects near transit or to pay for "transit ambassadors" on Metro buses.
Harrell also sought to add ShotSpotter to the budget last year, but was rebuffed as police accountability advocates pointed to a lack of evidence the program is effective and the trend of other cities ending their contracts with the firm citing poor results. He appears to be hoping this year is different — perhaps with incumbents like Dan Strauss and Andrew Lewis feeling the pressure of election season and opponents trying to ding them on public safety with every tool in their arsenal.
The video starts shortly after Sundberg and Packer introduce themselves and give a brief introduction to how the city budget process works. Apologies for the recording error, but biographies are below.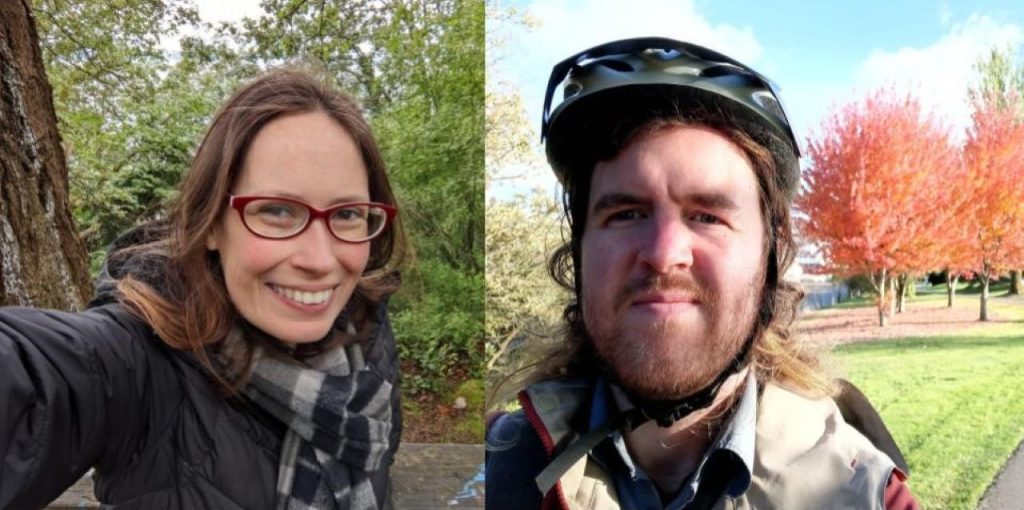 Amy Sundberg is the publisher of Notes from the Emerald City, a weekly newsletter on Seattle politics and policy with a particular focus on public safety, police accountability, and the criminal legal system. She also writes science fiction and fantasy, with a new novel retelling of, Pride and Prejudice, set in space available now. She is particularly fond of Seattle's parks, where she can often be found walking her little dog.
Ryan Packer lives in the Broadway neighborhood of Capitol Hill and has been writing for The Urbanist since 2015. They report on multimodal transportation issues, #VisionZero, public space, and local politics. They firmly believe in using Seattle's history to help attain the vibrant, diverse city that we all wish to inhabit. Ryan's writing has appeared in Capitol Hill Seattle Blog, Bike Portland, and Seattle Bike Blog, where they also did a four-month stint as temporary editor. They're on Twitter, BlueSky, and Patreon.