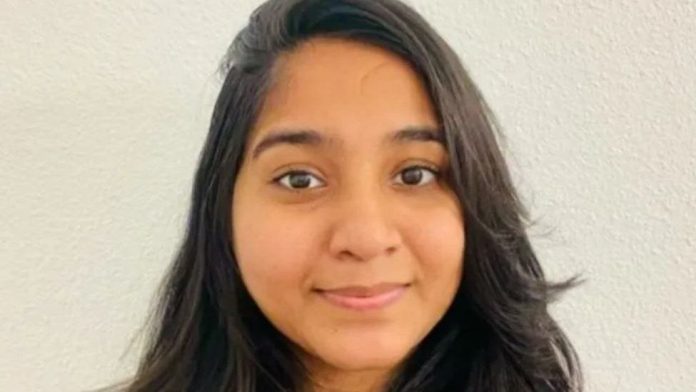 What is a 23-year-old woman's life worth? To Daniel Auderer, Vice President of the Seattle Police Officers Guild (SPOG), apparently the answer is $11,000 plus some laughs at her untimely demise.
In January, Seattle Police Department (SPD) officer Kevin Dave was speeding at 74 mph in a 25 mph zone when he collided with Jaahnavi Kandula while she was in a South Lake Union crosswalk. Dave was driving to respond to an apparent drug overdose that was not an actual emergency and where he was not needed. As a drug recognition evaluator for SPD, Auderer was dispatched to the scene of the crash to screen Dave for impairment as part of SPD's standard post-incident process. His role at SPOG also allowed him to simultaneously begin the process of public relations damage control and getting the guild's story together.
Auderer made comments to SPOG president Mike Solan, and the two traded jokes about Kandula's death, her low value, and the impunity with which SPD can take a life and pay off the victims with Seattle taxpayer money. "Yeah, just write a check," Auderer quipped. No big deal, is the tone dripping through his comments, which were recorded by a body camera.
WOW! A Seattle PD officer was captured on body cam footage seemingly laughing about an officer-involved collision that claimed the life of a female pedestrian. He can be heard saying, "She was 26 anyway. She had limited value." This callous disregard for human life is shocking! pic.twitter.com/FHg8aWufXG

— Ben Crump (@AttorneyCrump) September 13, 2023
The video of Auderer's comments came to light as several reporters including Erica Barnett of
PubliCola
investigated Kandula's killing and requested related videos via a public disclosure request, which apparently SPD took several months to respond to. As the video surfaced, the Seattle Office of Police Accountability (OPA) opened an investigation on August 2, the agency said.
As part of the OPA investigation, Auderer defended his comments as being out-of-context and intended to mock lawyers who would handle the settlement -- a process with which he was quite familiar. Auderer wrote:
"During that phone call, Mike Solan stated something to the effect that it was unfortunate that this would turn into lawyers arguing 'The value of human life.' Mike Solan asked me as he was lamenting the loss of life something similar to: ' What crazy argument can a lawyer make in something like this? What crazy thing can they come up with.'
I responded with something like: 'She's 26 years old, what value is there, who cares.' I intended the comment as a mockery of lawyers – I was imitating what a lawyer tasked with negotiating the case would be saying and being sarcastic to express that they shouldn't be coming up with crazy arguments to minimize the payment. I laughed at the ridiculousness of how these incidents are litigated and the ridiculousness of how I have watched these incidents play out as two parties bargain over a tragedy."
The SPD officer, Daniel Auderer, that laughed & joked about Jaahnavi Kandula's death after being hit by a police cruiser, has an insane misconduct record with 29 total incidents.
From @DivestSPD:
•He was one of more than a dozen officers that savagely beat Brian Torgerson, a… pic.twitter.com/7SvZ5JUxET

— ChudsOfTikTok (@ChudsOfTikTok) September 14, 2023
Kandula's tragedy and the police department's reaction to it reveals so much going terrible wrong with public safety in Seattle.
Officers do not follow departmental rules and guidelines. To be driving at excessive speeds, the officer was supposed to have his sirens blaring and flashers on when driving at such excessive speeds, but he did not do so.
Officers do not face real repercussions for breaking the rules. Officer Dave has not been fired for reckless driving. Auderer has not been fired or officially reprimanded for his callous remarks.
Officers picked mean-spirited people to lead them. Auderer and Solan, who exchanged jokes about Kandula's death, lead SPOG and were elected by an overwhelming majority of rank and file officers that compose the police guild. This is who Seattle police officers chose to represent them. While Mayor Harrell issued a statement saying "the comments made by one person do not reflect the feelings of our city or the communities that call it home," they do reflect the police guild and the SPD officers that compose it.
Many officers have contempt for the people they serve. This is not an isolated incident. For example, officers created a mock tombstone of Damarius Butts, a 19-year-old who was killed by police and kept it in the East Precinct break room. Officers also sought to cause a panic with their Proud Boys ruse from 2020, in which they faked radio chatter to suggest armed right-wing extremists were descending on Black Lives Matter protesters. Six SPD officers participated in the attempted January 6th coup in support of Donald Trump, which resulted in five deaths in 2021. Solan said these officers who facing consequences would be bowing to "cancel culture."
Violent, sloppy cops are expensive to keep around. Auderer has his own history of misconduct and violence which reportedly has added up to more than $3 million in settlements that come out of the department budget and ultimately Seattle taxpayer pockets. "[Auderer] has been the subject of 18 internal investigations and cost the city over $3 million in police misconduct lawsuits," NAACP President Bishop Talbert Swann said in a tweet.
The guild contract makes firing officers extremely difficult. Despite clearly being a liability, officers like Auderer are very difficult to remove because SPOG and Mayor Durkan negotiated a 2018 police contract that stripped out recently passed accountability measures and made it nearly impossible to fire cops for misconduct. Auderer and Solan are leading SPOG as it is negotiating a new police contract, and they do not appear keen on revisiting the accountability gutting they won in 2018.
Streets are not safe and especially deadly for people walking, rolling, or biking. When she was killed, Kandula was trying to cross Thomas Street at its intersection with Dexter Avenue N. The Seattle Department of Transportation (SDOT) has identified Dexter and Thomas as a very dangerous intersection and planned to implement a protected intersection there that would have decreasing crossing distance and improved sightlines. The protected intersection may have saved Kandula's life, but the intersection improvement and the rest of the "Thomas Street Defined" project was repeatedly delayed as Mayor Jenny Durkan and later Major Bruce Harrell targeted SDOT for cuts to close budget holes. The protected intersection had a $777,000 budget, a pittance next to the $4 billion SR-99 Alaskan Way Viaduct replacement tunnel project that borders (and funnels cars onto) the deadly intersection.
Most elected leaders are silent on real consequences for Auderer. Mayor Harrell's response did not address whether Auderer should be punished or fired, and his office contended Harrell couldn't comment before the OPA investigation is complete. Only Councilmember Kshama Sawant has called for Auderer's firing and an independent investigation. Councilmember Tammy Morales did issue a strong statement "calling on Chief Diaz to tell the Council and community, in real terms, how he plans to regain control of his department and fix the culture," but stopped short of demanding his firing. Public Safety Chair Lisa Herbold called the comments "careless and inhumane" and argued the case was an example of the OPA process working to expose misconduct. Others -- including Councilmembers Dan Strauss, Andrew Lewis, Alex Pedersen, Sara Nelson, and Debora Juarez -- appear to have been silent on the issue thus far.
Public safety is an issue top of mind with Seattle voters. People have every right to expect to feel safe in their neighborhoods and while navigating streets and public spaces. But the cultural rot at SPD and SPOG raises serious questions about whether the department as currently constituted can ever hope to deliver.
Even centrists who normally defend SPD and harangue the Defund movement are realizing there is a problem here. Seattle Times columnist Danny Westneat opined "'Feel safer yet?' police union's contempt keeps showing through" in a September 13th column.
Today marks a major milestone: The first time I have ever approvingly shared a Danny Westneat column.https://t.co/3491zTAXNI

— Rian Watt (@rianwatt) September 13, 2023
"I get that the police feel aggrieved," Westneat wrote. "But the problem with tweeting '"'Feel Safer Yet?' after heinous crimes — crimes you yourself are responsible for solving — is it implies a threat. It says the cops either can't or won't do their jobs, pending more appreciation.
Westneat pointed out that SPOG is using the threat of not doing their job or doing it poorly as a negotiating tactic with the new police contract and City budget. SPOG orchestrated a sickout in July when 40 of 80 patrol officers called in sick on the same busy Saturday evening.
"The other day, the Seattle police guild put out a terrifying security camera photo of an older Asian man being robbed at gunpoint at his South Seattle home," Westneat wrote. "The post alleged that 'due to low staffing numbers, this poor man has not been contacted by an SPD detective since his attack two weeks ago.'"
Apparently, the staffing shortages at SPD do not extend to the communications and public relations team, which continues to find the time to pump out content.
SPD should not have a monopoly on public safety. Civilian crisis responders in a "third department" could respond to calls like overdoses and other non-violent crimes, freeing up SPD to focus resources on solving violent crimes. Other cities like Denver have stood up such a program, but leaders at SPD and SPOG have impeded it in Seattle. Safer street designs could greatly reduce crashes. Fewer crashes would free up officers to respond to other incidents and crimes.
Whatever the proposal, the status quo isn't working. It's time to try new policy interventions.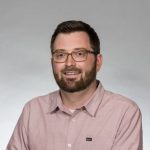 Doug Trumm is publisher of The Urbanist. An Urbanist writer since 2015, he dreams of pedestrianizing streets, blanketing the city in bus lanes, and unleashing a mass timber building spree to end the affordable housing shortage and avert our coming climate catastrophe. He graduated from the Evans School of Public Policy and Governance at the University of Washington in 2019. He lives in East Fremont and loves to explore the city on his bike.