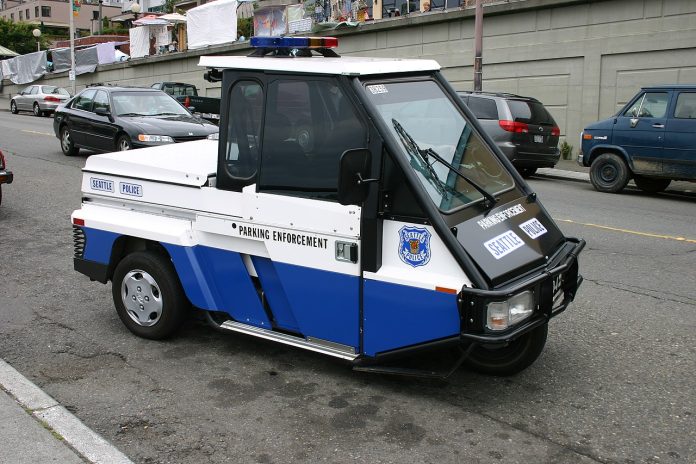 Facing pressure from the Harrell administration, the Seattle City Council voted to move parking enforcement back to the Seattle Police Department (SPD) after a very brief sojourn in the transportation department. But not every SPD line item in the mayor's budget was approved. In its marathon amendment vote day Monday, the city council also voted to abrogate 80 vacant positions at SPD in a 7-2 vote, with only Councilmembers Alex Pedersen and Sara Nelson opposed.
Speaking of vacancies, council did provide poorly-paid human service providers the cost-of-living raise they were promised and seemingly guaranteed with an earlier ordinance passed in 2019, which then-Councilmember Bruce Harrell supported. Mayor Harrell proposed to rescind that cost-of-living schedule and halve the promised raise to 4%. With high vacancies at city-contracted nonprofits doing homeless outreach and services, this budget cut could have undermined the Seattle's ability to provide those services.
"[This budget] invests in wages for human service providers who keep folks housed and help find housing and services for those experiencing homelessness," Budget Chair Teresa Mosqueda said in a statement. "It helps build a resilient and more equitable economy by connecting people with strong union jobs. It invests in the most pressing need in our community by making the largest investment in affordable housing in our city's history, a 400% increase since 2016."
Mosqueda tallied the affordable housing investment at $253 million investment and said the nearly $50 million increase over the previous year was only made possible by JumpStart payroll tax that she spearheaded in 2020. The chair's balancing package does not fund four positions at the Office of Housing, after a Tammy Morales amendment laying the groundwork for a social housing program failed to garner enough votes. The City could ultimately be obligated to do this work if Initiative 135 (setting up a public developer of social housing) passes in February.
JumpStart closes growing budget shortfall again
As in the last two budgets, JumpStart backfilled holes in Seattle's budget, but Mayor Harrell's push to permanently remove guardrails preventing JumpStart from being funneled to the general fund was thwarted. That means JumpStart's spending plan, which prioritizes affordable housing, Green New Deal investments, and small business support, will eventually go into full force. And future mayoral budgets will need to seek council approval each time they raid the JumpStart fund.
The whole budget debate ended up being colored by projected shortfalls caused by a last-minute negative revenue forecast that forced council to cut a further $80 million over the next two years. The shortfall largely stems from a drop in projected real estate excise tax (REET) revenue related to the expected recession and high interest rates slowing development activity. Fewer real estate transfers directly translate to less REET revenue.
Mixed bag on transportation
The Urbanist, along with our allies at Seattle Neighborhood Greenways, Transit Riders Unions, and the Solidarity Budget coalition, pushed the city to keep parking enforcement outside of SPD, fund protected bike lanes and pedestrian safety improvements in District 2, ensure the automated speed camera enforcement expansion is equitable, and reverse sidewalk funding cuts that make our city less accessible for disabled people.
Ultimately, the City is going the other way on parking enforcement and sidewalk cuts, with councilmembers citing the budget shortfall and pointing to the 2024 transportation levy renewal as a chance to make big investments in safe streets. At D2 Councilmember Morales' request, council did vote to add a proviso that could push the City to upgrade South Seattle bike lanes and pledged legislation to provide an equity mechanism in the school zone camera expansion.
Unfortunately, a Pedersen amendment raiding the Seattle Transportation Benefit District's car tab revenue, which formerly had been used for transit service and upgrades, for bridge maintenance. It looks like the third time (or is it more than that?… we've lost count) was the charm.
Editor's note: Watch for a Ryan Packer piece with more on the transportation budget later in the week.
Ghost cop debate
Late in the game, Council staff discovered SPD has another 40 vacant positions that it had failed to disclose for a total of 240. Even with the 80 positions abrogated, that still leaves 160 vacant but still funded positions at SPD — beachheads ensuring the police department's budget remains padded in future years. SPD usually shunts the salary savings from the vacancies to overtime or other goodies. Keeping the ghost positions ensures council has less oversight and control over that spending, making an already opaque and bloated SPD budget harder to untangle and decipher. This is a privilege few other City departments enjoy. Usually, unfillable agency positions do not get funded and turned into a piggybank beyond council oversight. SPD's is the exception.
As we reported when Harrell announced his budget proposal, most other City departments with shrinking staffing levels faced "vacancy reviews" that meant their budget were cut to reflect their smaller head counts. In SPD's case, those salary saving have largely been invested back into the department in overtime pay and projects like technology, weapons, the hiring bonus program. Plans also included funding a new automated gunshot surveillance system known as ShotSpotter, which would have been deployed in Rainier Beach. Council did end up cutting the controversial ShotSpotter program following pushback from police accountability groups, who pointed to a poor track record of the technology due to false alarms.


The Mayor's police hiring plan — which council greenlit — aims to net 30 new officers, hoping lateral hires and new trainees can stop then replace three years of a considerable number of separations and retirements, though SPD mirrors a national trend of police officer shortages. Mayor Jenny Durkan set a similar goal of netting 35 net new officers in the previous budget and council funded the hiring plan, but recruiting again failed to outpace separations and vacant positions have only grown.
Nonetheless Pedersen and Nelson fretted about the message it sent to "delete" the unfilled positions and cast doubt that it might lead more positions to go unfilled — even with the 30 additions approved and 160 vacant positions funded. In her rundown in Publicola, Erica Barnett noted how unlikely that the abrogated positions would tie the City's hands in any way.
"For the city to need the 80 positions the council eliminated Monday, it would have to hire at least 190 net new officers, not counting new recruits who replace officers who leave the department," Barnett wrote. "If that very unlikely scenario came to pass, the council could add funding for more officers — as it has many times in the past."
In the midst of the debate, councilmembers seemed to acknowledge the ghost position debate was more about optics and laying political traps rather substance.
Council President Debora Juarez and Public Safety Chair Lisa Herbold, though convinced by such arguments last time around, instead suggested to Pedersen and Nelson that the public was not confused about abrogating the ghost positions if they weren't stoking fears about it. Defund the Police blowback was the elephant in the room, Juarez said, while recognizing the option to go back and fund more positions should they become actually fillable.
"This narrative we're hearing today that this would send the wrong signal," Herbold said. "It will only send the wrong signal if we're talking about this abrogation as something other than a good budget practice. It's in no way a message to people who are considering applying to the police department. To those people I think it's important for us to collectively signal that the department's plan is to hire 125 officers, and this council has fully funded that."
Parking enforcement might eventually leave SPD maybe
When it came to returning the parking enforcement unit to SPD, the $9 million in administration savings counted in the budget ended up being determinative. With the budget so tight, finding $9 million for administration overhead (plus new uniforms) to house the unit in SDOT proved too costly when weighed against council's other priorities. Several councilmembers also espoused a preference to house parking enforcement in the City's new community safety department rather than SDOT, echoing the union representing the parking officers. (Last month, The Urbanist's Patrick Taylor laid out a case for SDOT being the proper home of parking enforcement.)
Ironically, because the Durkan administration and SPD botched the handoff of parking enforcement to the Seattle Department of Transportation (SDOT), the City had to refund almost that much in parking tickets issued before SPD belatedly filled out the necessary paperwork to grant the parking officers ticket-writing authority once housed outside the department. In a sense, parking enforcement never really left SPD and is being returned to the department that sabotaged its transition before it could be meaningfully completed.
Councilmember Kshama Sawant argued that the whole parking enforcement move had been a political football from the start, seeking to appease Black Lives Matter protesters by making it look like the City had cut SPD funding without meaningfully doing so or changing how the much-maligned and often defiant department operates. Councilmember Tammy Morales echoed that sentiment. Both abstained on the parking enforcement vote, saying it had turned into a distraction from bigger questions around policing and accountability.
With a new police contract looming, those bigger questions will be butting in soon.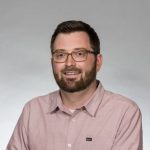 Doug Trumm is the executive director of The Urbanist. An Urbanist writer since 2015, he dreams of pedestrianizing streets, blanketing the city in bus lanes, and unleashing a mass timber building spree to end the affordable housing shortage and avert our coming climate catastrophe. He graduated from the Evans School of Public Policy and Governance at the University of Washington. He lives in East Fremont and loves to explore the city on his bike.