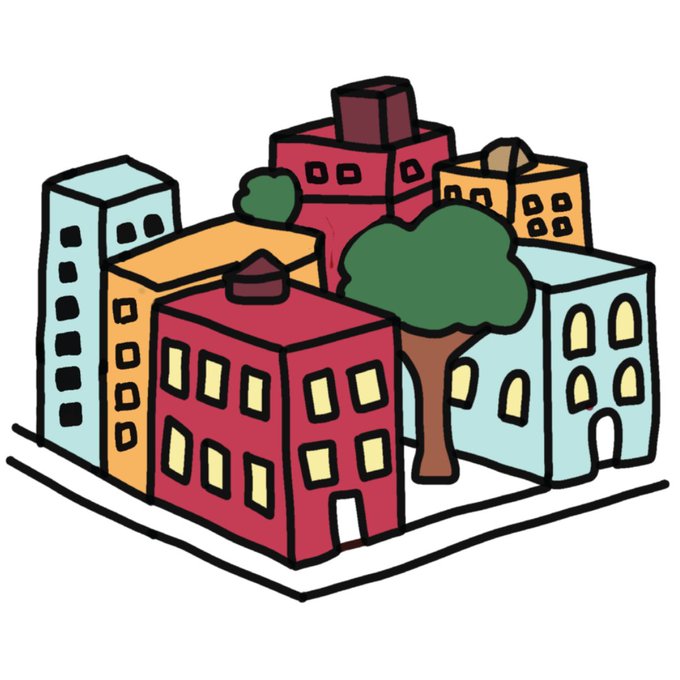 Yesterday, the House Our Neighbors coalition announced their social-housing-focused Initiative 135 had qualified to run on the ballot in Seattle, which will likely occur in February 2023. King County Elections informed the campaign it had verified enough ballot signatures to clear the 5,033 signature gap that had remained after tallying the coalition's first submission from June.
The Urbanist Elections Committee (of which I am a member) endorsed I-135 in July, noting passage of I-135 could spur the development of publicly-owned social housing geared at households making right around area median income (AMI) and below.
"We are on the brink of establishing a public developer to create housing for folks who are in the 0-120% AMI bracket, where restorative justice measures must be implemented – no more punitive evictions. Where new housing will be built to passivhaus standards, and renters will have majority say in governing the housing. Where folks will not pay more than 30% of their income in rent. Where our neighbors can grow in place and not be concerned with benefits cliffs and having to move if they make a couple dollars more," House Our Neighbors said in a press release. "I-135 is truly transformational, and we are overwhelmed with joy that we get to bring this housing future to voters."
While scarce in the United States, social housing is common in other parts of the world, with cities like Vienna, Paris, and Singapore leading adopters. Providing housing outside the private market has helped those cities drive down housing costs and keep the working class from being priced out of high-demand neighborhoods.
The magic number for Seattle ballot measures this cycle is 26,520 valid signatures. House Our Neighbors turned in nearly 30,000 signatures in June, but came up short as rejected signatures knocked them below the threshold to 21,487 valid ones, leaving the 5,033 gap. King County Elections is responsible for verifying ballot signatures to confirm addresses are correct and signatures match those on voter registration files. The agency estimates campaigns typically lose about 20% of their signatures during their verification process, which is why their advice is to turn in 20% to 30% extra.
After a 20-day window in which they were allowed to gather more signatures, the campaign turned in 9,500 signatures earlier this month. That proved to be enough to cross the threshold and qualify, but the process did push the measure past the August 2nd deadline to appear on the November ballot. Instead they'll be on a special election ballot, likely in February. That will mean lower turnout, but the campaign still said it remained confident it will pass.
The House Our Neighbors coalition was formed to oppose the Compassion Seattle ballot measure, which pledged to reduce homelessness but focused on encampment sweeps to do so. Thanks to a successful legal challenge, Compassion Seattle was removed the ballot last year, but the coalition wanted to follow up with their own alternative proposal to alleviate Seattle's housing affordability crisis.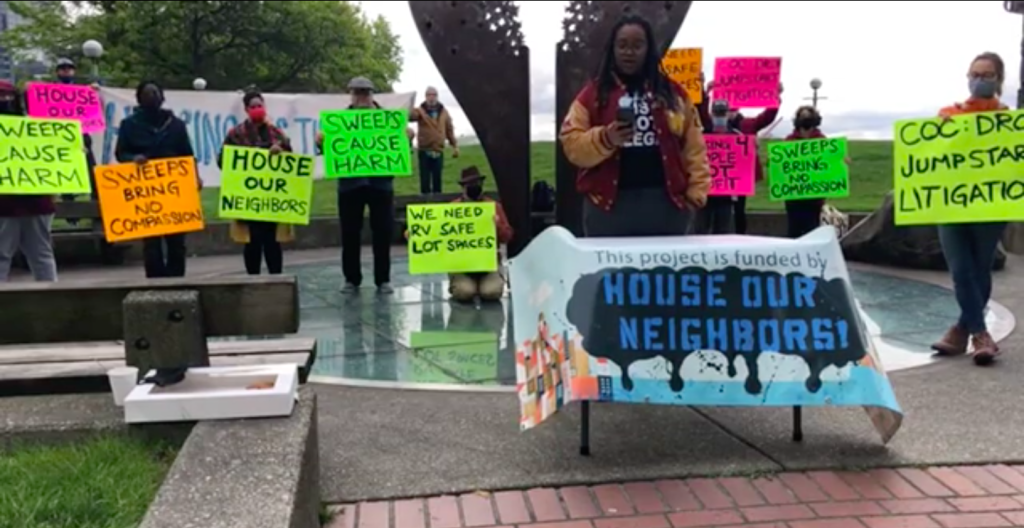 "At its core, the solution to homelessness in our region is simple, if challenging: Build more houses. I-135 has the potential to add a powerful new tool to our city's toolkit to help us increase our affordable housing supply and begin to turn back the tides of homelessness," said Shalimar Gonzales, CEO of Solid Ground, in a statement. "Nonprofit housing developers are going to continue to be an important part of the solution, but it's clear Seattle needs more tools at our disposal to tackle our housing crisis. That's what I-135 would give us."
House Our Neighbors relied on a surge of grassroots organizing to get over the top, in addition to some paid canvassers.
"Youth around the city, from high school to college, have mobilized to educate their peers about I-135," said Chetan Soni, a high school student and I-135 volunteer, in a statement. "Why? Because we know that: One, we need to protect the most vulnerable in our community by offering affordable, social housing, and, two, I-135 is the first step out of many to get truly affordable housing for everyone in Seattle."
The campaign said it has found strong support for housing investments and many Seattleites worried about their housing costs while having conservations around the city, affirming what polling has indicated as well.
"A continuing pattern I am hearing from students is fear," Soni added. "Fear that they won't be able to live in their own city that they grew up in because prices are so expensive. I'm also hearing that it isn't fair. And I agree. Why do people have to work 2 jobs in order to afford rent in Seattle? … I-135 is a stepping stone for what our city can, and I believe will become: A place where everyone can thrive without having to worry about their rent going up 20% in a single year."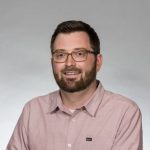 Doug Trumm is publisher of The Urbanist. An Urbanist writer since 2015, he dreams of pedestrianizing streets, blanketing the city in bus lanes, and unleashing a mass timber building spree to end the affordable housing shortage and avert our coming climate catastrophe. He graduated from the Evans School of Public Policy and Governance at the University of Washington in 2019. He lives in East Fremont and loves to explore the city on his bike.