Policymakers get ahead of themselves sometimes, especially when it comes to the complicated world of housing policy. How often do we stop and ask if our system can produce the results we seek — things like stability, affordability, quality, equitable access, and narrowing the racial wealth gap? Will tinkering work or do we need to overhaul the whole system? A cold look at the facts raises some real questions about the viability of our current system, and increasingly progressive leaders are talking about major interventions in the housing market.
"The American housing market is existentially, institutionally, systemically, irredeemably, unalterably racist to its core. It has always been. It will always be. As long as we rely on it to produce housing, these are the outcomes we will continue to get-50+ yrs after Fair Housing," author and Princeton professor Keeanga-Yamahtta Taylor tweeted recently, citing an article showing a widespread pattern of discrimination against people of color among mortgage lenders. Taylor's most recent book is Race for Profit: How Banks and the Real Estate Industry Undermined Black Home Ownership.
The Fair Housing Act of 1968 was intended to rid the housing industry of racist, discriminatory practices that enforced a segregated America and denied stability and wealth-building opportunities to Black, Indigenous, and people of color (BIPOC). However, as Taylor noted, America's housing landscape has continuously reproduced those inequalities and found new ways to discriminate against BIPOC folks.
Black household wealth formation has never caught up to White households and the reasons are myriad and many of them are by design. Some are blatant like the aforementioned mortgage lending discrimination, but others are more subtle, like exclusionary zoning and the fact homes in Black neighborhoods will be valued less than equivalent homes in White neighborhoods, denying Black families wealth-building chances and making them more likely to be underwater on their mortgage. Relatedly, Black households were much more likely to lose their home during the Great Recession and their household wealth was much slower to rebound.
While BIPOC folks are uniquely disadvantaged, our housing system isn't working well for White working class folks, either. When buying a home entails a $800,000 investment, that's going to be out of reach for people not pulling in six-figure salaries with significant savings for a downpayment. And unfortunately the rental market for multi-bedroom apartments is also limited and expensive, which leaves families few options and makes saving for a downpayment challenging.
Many are pointing toward a reorienting of America's housing market toward social housing as a solution. "We need to shift to social housing ASAP," Real Change News tweeted, quoting Taylor's comment. Some candidates are stressing the issue, such as Nikkita Oliver. Jessyn Farrell campaigned on building 70,000 units of social housing before she came up short in the Primary and endorsed Bruce Harrell, whose housing plans are modest and focused on philanthropy.
Polling suggests that public investment in affordable housing is popular. A national poll from December conducted by Data For Progress found that 60% of all likely voters back a public option for housing and 76% of Democrats. By the way, Data For Progress's polling also found that changing zoning laws to allow more multifamily homes is popular, especially when economic arguments are stressed.
Switching to a social housing model (which has been pioneered by cities like Vienna, Singapore, and Paris) is an issue we've highlighted at The Urbanist, but it would take a huge investment and time to scale up. A rough estimate of per-unit construction cost in Seattle is $300,000 — although it can be higher for larger units or those with wrap-around services built in. At that rate, building out 100,000 homes is a $30 billion investment. Usually affordable housing builders braid together different funding sources, meaning the City wouldn't be on the hook for all of that cost, but even covering a third of it would be a big (but not insurmountable) lift. The Seattle Office of Housing annual funding awards typically top out around $100 million. Still, given the need and popularity of increased investment, dramatically ramping up social housing production would be prudent, as would using tools like rent stabilization to smooth the transition.
Skyrocketing prices
Unfortunately, the region's affordability problems appear to be getting worse. Housing prices in Seattle and throughout the metropolitan area have shot up at an alarming rate in the past decade. It's hard to believe the average rent in King County was just $677 in 1997. Adjusted for inflation, that's just $1,151 in 2021 dollars. Moreover, Seattle's average rent was lower than county average in 1997 at $647. Today Seattle's average rent is a staggering $2,034 according to RentCafé.
Those hoping to buy a home to avoid Seattle's pricey rental market will find little relief and even sharper price increases. The average single-family home price has now surpassed $871,000 according to Zillow and is up 14% since last year.
The suburbs are seeing faster price spikes. Bellevue's average home price hit an astounding $1.2 million, up 19.7% from the previous year, and Redmond isn't far behind at $1.1 million and gaining even faster, and Bainbridge is over $1 million, too. Kirkland's average is nearing $1 million and up 20.9%, and Issaquah isn't far behind. Burien's average touched $584,000, up 19.1%. Renton's average blew past $650,000, up 22.3%. Shoreline has surpassed $762,000, and Lynnwood's average rent is above $675,000 — a stunning 28.6% increase in one year. Even former budget markets like Tukwila, SeaTac, Kent, Auburn, and Puyallup are above $500,000 and climbing at a similarly rapid rate. Simply put, those looking for housing deals in the Seattle area simply may not find them. It's all expensive in essentially all directions.
It's possible that a regionwide price jump hovering around 20% is a passing fad driven by the pandemic putting a premium on having more space to live and work in. But it's also possible that it's a symptom of a dysfunctional system that will not create good outcomes for working class people who don't already own homes — unless we institute deep reforms. And it's a problem spilling over into other arenas and prevalent in cities and towns across the country, though perhaps most acutely on the Pacific Coast. The fast accumulation of housing equity among homeowners is only exacerbating the region's gaping wealth inequality.
Slowing housing production
The home price spikes are troubling, but when paired with slowing regional housing production, it's a frightening combination. Classical economic theory holds that rising prices should signal producers to increase production, which in turn moderate price increases. That market adjustment may be coming, but, for now the data suggest the region will hit a five-year low in apartment production in 2021. Not much new inventory means vacancy rates will likely remain about the same, and housing prices may continue rising rapidly.
The underlying pattern is clear: Rent increases are inversely related to vacancy rates; shrinking vacancy rates lead to increasing rents. Rental vacancy rates in Seattle briefly shot up during the pandemic, but the market has quickly tightened up.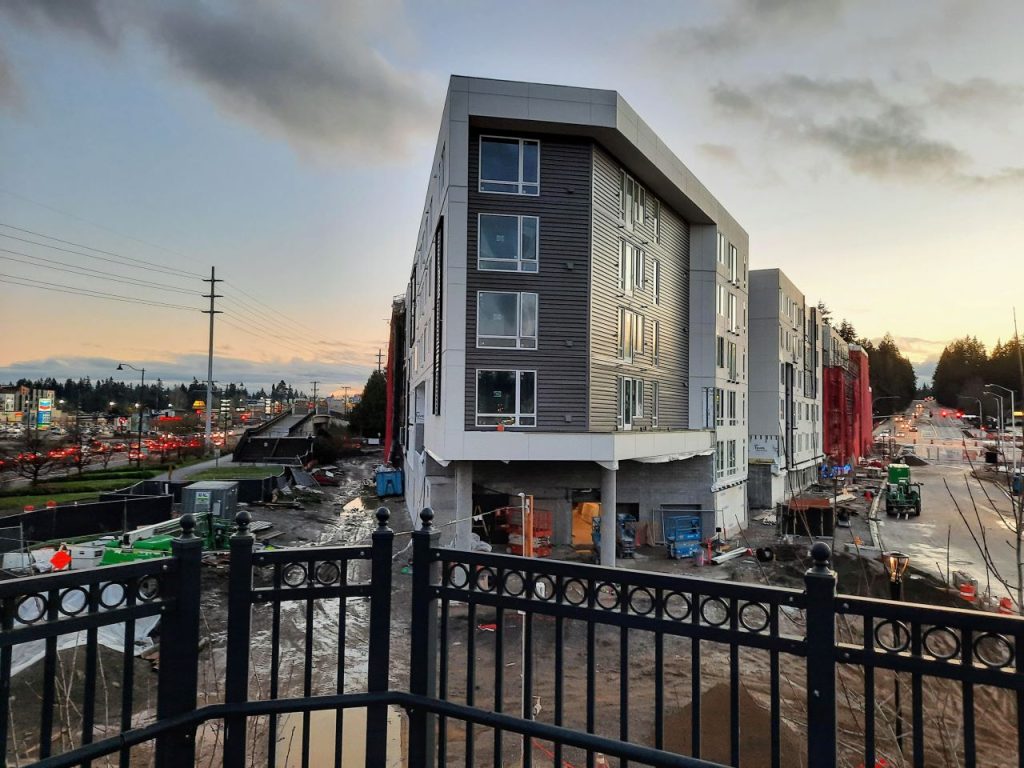 We could be witnessing a structural shift with an uptick in tenants buying homes and exiting the rental market. If that trend were large enough, there could be enough apartments for everyone remaining in the rental market. But for that trend to be sustainable, the for-sale home market would need to increase in supply. Unfortunately, that doesn't appear to be happening since inventory is at record lows and the production of single-family homes, townhomes, and condominiums appears relatively flat, too. With home prices up 20% to 30% over last year in some areas, we'd expect a big surge in construction, but it hasn't materialized yet. Perhaps it will it time.
One reason for the lagging production is that construction costs have also shot up in the past year to due shortages in building materials like lumber. Another reason is that single-family homes in particular are seeing the dramatic price spikes while condo prices aren't as hot and have essentially remained flat in Seattle, while up 12% in the Eastside. Townhomes, meanwhile, are price-wise somewhere in between. Homebuyers are putting a huge premium on owning a single-family home with a yard amidst the pandemic. That said, real estate professionals are predicting that sky-high single-family home prices will eventually push people toward more reasonably priced townhomes and condos.
Until that happens, the market signals point toward the hardest type of housing to add in large quantities since detached single-family homes consume the most land, and land is growing scarce and expensive throughout the region. It's also a land use pattern that is more carbon intensive and environmentally destructive, encouraging car dependence and long commutes. Even with single-family zoning predominating in cities across the region, adding single-family homes still can't meet the need since these expansive low-density zones are already so built out. With restrictive zoning, slow permit approval processes, and fickle investors adding obstacles, our region simply isn't producing enough housing even though prices are at record highs.
So many features of our system — from the mortgage interest tax deduction to an overbuilt highway system — push toward single-family home sprawl development. But with much of the metropolitan area's single-family land built out and mountains and sound blocking further large-scale sprawl, it's a model that's run its course and can't carry the load for future regional growth. City, county, state, and (if they get their act together) federal levels of government are going to need to encourage compact infill development at a massive scale and with families and low-income residents in mind. If the old mostly market-driven way of building housing doesn't work, government must step up.
The state and local governments collaborating on setting and funding ambitious social housing targets could finally break us out of a failing model that is widening wealth inequality and dragging on our region's economic development and our hopes to lead on racial equity and climate action. State government could hold cities and counties accountable for meeting social housing targets similar to how it's done in France, where much more urban planning happens at the regional and national level. Freed from the strictures of the market, social housing could stress family-sized units, creating economic opportunity for marginalized groups, and putting working class housing closer to job centers. With housing still unfair and inequitable 53 years after passage of the Fair Housing Act, it's high time we tried something new.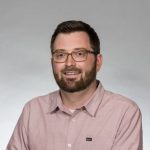 Doug Trumm is publisher of The Urbanist. An Urbanist writer since 2015, he dreams of pedestrianizing streets, blanketing the city in bus lanes, and unleashing a mass timber building spree to end the affordable housing shortage and avert our coming climate catastrophe. He graduated from the Evans School of Public Policy and Governance at the University of Washington in 2019. He lives in East Fremont and loves to explore the city on his bike.