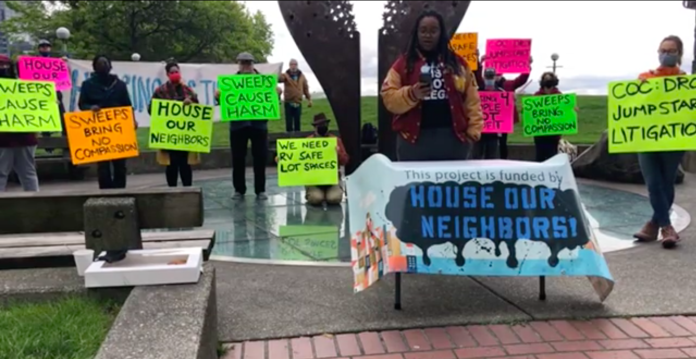 Update (August 31, 2021): The Compassion Seattle campaign has filed an emergency motion with the Washington Court of Appeals and is seeking a stay of last week's decision to remove Charter Amendment 29 (CA29) from the November ballot. According to their appeal, the group is seeking expedited process that would result in a response issued by Thursday, September 2nd, and a decision by morning of Friday, September 3rd. The appeal claims receiving the decision by that time will allow for King County Elections to proofread and print ballots including the contested charter amendment according to the agency's plans.
To justify their appeal, the campaign argues that if a stay is not issued, Seattle residents will have to potentially wait to years to vote on the city charter amendment, which had received enough signatures to appear on the ballot. That said, Compassion Seattle is simultaneously arguing Seattle voters can also voice their preferences by voting for pro-CA29 candidates for Mayor and City Council.
"As we said last Friday, we strongly disagree with Judge Catherine Shaffer's decision to strike Charter Amendment 29, a decision that blocks Seattle voters from being able to voice their opinion about the continuing crisis of homelessness," Compassion Seattle said in a statement. "The Judge's decision caused an outpouring of support over the weekend from supporters who want us to press on with an appeal. We decided that we must take this action to represent the interests of tens of thousands of voters who signed petitions to put this amendment on the ballot."
Compassion Seattle identified what they believe to be five underlaying issues in the ruling by Judge Catherine Shaffer, notably that parts of her ruling that apply to the "initiative process" are inapplicable to a charter amendment case. Parties on both sides of the lawsuit will be hanging tight over the couple days. Stay tuned!
Original Article: Plaintiffs in the lawsuit contesting the proposed Seattle City charter amendment nicknamed "Compassion Seattle" by supporters, were thrilled to learn this afternoon that King County Superior Court Judge Catherine Shaffer issued a ruling in their favor. The charter amendment will not appear on Seattle ballots this November, barring a successful appeal.
"We're grateful this ruling will prevent a misleading and illegal use of local ballot initiative powers," said Katie Wilson of the Transit Riders Union in a press release. "It's important that voters fully understand what they are being asked to weigh in on, and CA29 makes promises it can't keep."
In their lawsuit, the plaintiffs, which included the Transit Riders Union, ACLU of Washington, and Seattle/King County Coalition on Homelessness, claimed that CA29 was "outside of the scope of the local initiative process" and thus should be removed from the ballot. According to reporting by The Seattle Times, Judge Shaffer sided with the plaintiffs' legal argument that the proposed amendment went too far in how it would dictate homelessness and land use policies, despite the fact that she "liked the ballot initiative."
"The blunt tool of an initiative is not a way to address this complex and evolving crisis. The law recognizes this and so did the judge," said Knoll Lowney, attorney for plaintiffs, who had spoken optimistically about his clients' prospects for success in the weeks leading up to their day in court.
Compassion Seattle leader Tim Burgess said the campaign will not appeal the ruling in time for King County Elections' August 30th deadline for ballot preparations, which appears too quick of a turnaround.
Even without 'Compassion Seattle' on the ballot, homelessness will remain a key issue for voters
Discourse around CA29 revealed fault lines around the topic of homelessness, and in particular homeless encampments, that seem unlikely to be bridged in the near future. A spokesperson for the Compassion Seattle campaign urged voters to support candidates that advance centrist policies in line with CA29, just as opponents to the amendment celebrated their victory.

Yet for the moment, Seattle progressives are seizing on the opportunity to celebrate and look to the future. "Every person in Seattle is concerned about homelessness. Today's ruling ensures all of us can focus on real solutions to help people get home and address homelessness in a coordinated, inclusive, and effective way," said Alison Eisinger, executive director of the Seattle/King County Coalition on Homelessness in a statement. "We need and deserve community-wide solutions that address the systemic causes of homelessness: solutions that work for people now and that last."
Shaun Scott, campaign coordinator for Nikkita Oliver and former Seattle City Council candidate, said Compassion Seattle "was never a serious response to homelessness, briefly united genuine progressives against their sham counterparts, served as ersatz platform for several Seattle candidates who now have no message, and didn't even make it to November ballot."
The terrain of the 2021 election has shifted. Compassion Seattle may be able to continue their fight on other fronts, but for today progressives are celebrating.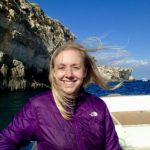 Natalie Bicknell Argerious (she/her) is a reporter and podcast host at The Urbanist. She previously served as managing editor. A passionate urban explorer since childhood, she loves learning how to make cities more inclusive, vibrant, and environmentally resilient. You can often find her wandering around Seattle's Central District and Capitol Hill with her dogs and cat. Email her at natalie [at] theurbanist [dot] org.