Seattle voters wait for a judicial decision that will determine if the controversial city charter amendment critics call an unfunded mandate masquerading as a homelessness solution will appear on the November ballot.
In a recent mass email calling for donations, campaigners for the Compassion Seattle city charter amendment (CA29) asked supporters to help fund a legal defense against a second lawsuit arguing that CA29 should not appear on the ballot this November. In the email, the campaign used heated language to refute opposition to CA29.
Last week we learned that the same small group of activists who challenged Charter Amendment 29's ballot title have filed a lawsuit in King County Superior Court, attempting to block the people's right to vote on how to address Seattle's homelessness crisis.

Their cynical and desperate claims are meant to confuse the public and increase the costs to our campaign to address Seattle's homelessness crisis through a humane, effective and accountable plan. Our opponents' efforts are designed to maintain the status quo, which will mean more tents in Seattle parks and more suffering in our community.

Enough is enough.

We intend to respond aggressively to this baseless litigation and are committed to making sure voters get to vote on Charter Amendment 29 in November.

"Frivolous Lawsuit Aims to Derail Charter Amendment 29, Preserve Status Quo," email sent by Compassion Seattle, August 18, 2021


The email indicates mounting frustration from the CA29 campaign amid worries that a second lawsuit could undermine Seattle voters' confidence in the proposed city charter amendment, which polled favorably back in early July. In an effort to sway public opinion, backers of CA29 are attempting to rally Seattleites around the idea that challengers to CA29 wish to maintain a status quo that has resulted in thousands of people sleeping unsheltered on the city's streets and in public spaces. These supporters believe that the plan put forth in charter amendment offers the best option for reducing homelessness the city.

On the other hand, groups such as House Our Neighbors!, a coalition that formed to oppose CA29, assert that the city charter amendment would result in an unfunded mandate that would create an insufficient amount of emergency and permanent affordable housing, lead to more encampment sweeps, and ignore vehicle residents.
How well do the claims put forth by the CA29 campaign stand up to scrutiny? Let's take a closer look.
Claim #1: The second lawsuit against CA29 is being presented by "the same small group of activists"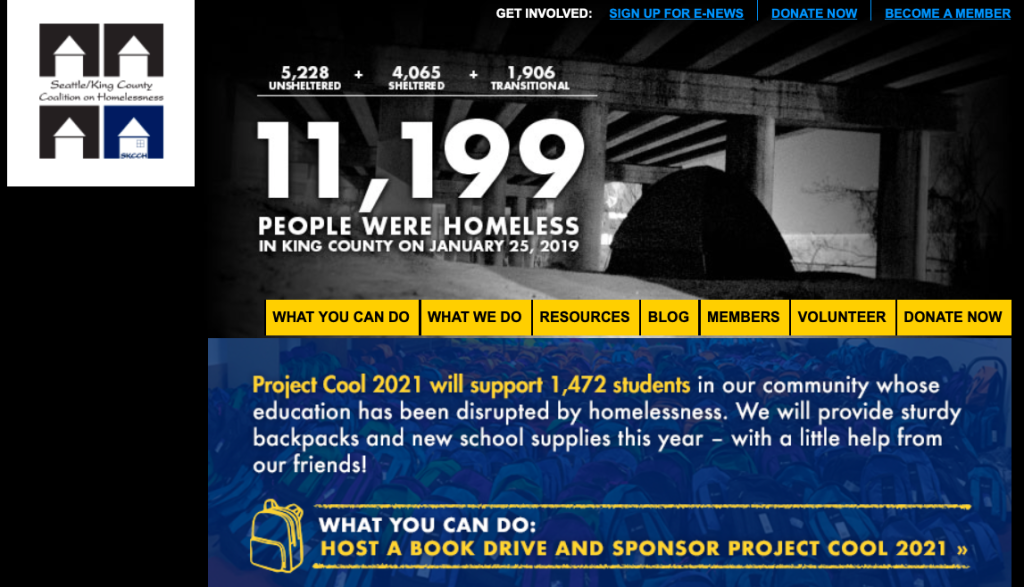 Back in May of 2021, Real Change, the Transit Riders' Union, Be:Seattle, and Nickelsville put forth a lawsuit contesting the ballot title of CA29, alleging that the proposed ballot title was "prejudicial." On May 25th, King County Superior Court Judge Brian McDonald ruled that the ballot title did need to be adjusted, although only relatively minor edits were made. This decision paved the way for supporters of CA29 to begin collecting signatures, and by late July King County Department of Elections confirmed that CA29 had collected enough valid signatures to appear on the November ballot.
However, it is important to point out that the second lawsuit against CA29 was brought forth by a different, and larger, group of plaintiffs. On the second lawsuit the Transit Riders Union was joined by the Washington State ACLU and Seattle/King County Coalition on Homelessness, which is comprised of more than 70 member organizations, including some of the largest and notable homelessness service providers in the region. El Centro de la Raza, the Chief Seattle Club, the Low Income Housing Institute (LIHI), Mary's Place, FareStart, Plymouth Housing, Downtown Emergency Service Center are all listed among the member organizations, as is Real Change among others.
King County agencies are also represented in the coalition and include: the King County Community Services Division Homeless Housing Programs, King County Housing Authority, and King County Public Health Department Healthcare for the Homeless Network.
Thus to categorize the plaintiffs in the lawsuit as a "small group of activists" rings false.
Claim #2: Opponents are seeking to "block the people's right to vote on how to address Seattle's homelessness crisis."
It is undeniable that the opposition wants to remove CA29 from the ballot; however, is that action tantamount to blocking people's right to vote on how to address the homelessness crisis in Seattle?
If CA29 appears before voters, it is true that they will be able to express their opinion whether or not they approve of the proposed charter amendment's approach to tackling the homelessness crisis. Yet in an election where every candidate in Seattle has shared their position on the issue, it may be disingenuous to present CA29 as the only means by which voters can weigh on in. Even if CA29 is left off the ballot, voters will still be able to decide between candidates expressing divergent opinions on topics ranging from encampment removal and funding for emergency shelter and affordable housing.
On the other hand, Washington State does have a long history of putting decisions before voters in the form of referendums, a point which supporters of CA29 raise to legitimize their approach to addressing the homelessness crisis by amending the city charter by popular vote. However, CA29 is not a referendum, and the differences between charter amendments and referendums are significant.
A review of the City's archive shows that the majority of charter amendments approved by voters address City processes and governance, for example, when voters approved an amendment to the city charter that created the district elections for city council members back in 2013, the last time the city charter was amended. As a city charter amendment, CA29 is unconventional, raising the question of whether or not voters will understand the reach and duration of its impacts. If approved, CA29 will be in effect for six years — the time remaining until the city's current charter is up for renewal — making it a mandate that will outlast some politicians' time in office.
Even so, with solving the homelessness crisis arriving at the top of many Seattle voters priorities, there is a case to made for providing voters the chance to voice their opinion on CA29.
Claim #3: Opposition's claims are "cynical" and "desperate"
Is it fair to categorize the current legal case being made against CA29 as "cynical" and "desperate"? The use of such charged language — not mention "frivolous" and "baseless" as well — might be par for the course when communicating with rank and file supporters, but is there a seed of truth embedded these critiques?
On SCC Insight, Kevin Schofield does a good job of demystifying the second lawsuit by breaking down the complaints made by the plaintiffs and vetting how well he feels they stand up as legal arguments. Schofield presents the lawsuit as embodying three principle arguments, none of which he believes will succeed in court.
The first is the argument that CA29 violates the Washington State Housing Opportunity Act. Schofield gets into the legal technicalities, but the gist of his critique is that it does not appear that by implementing CA29 the City of Seattle would violate the statewide response to addressing homeless outlined in the legislation, and if it were to, the City could opt out of some grant funding from the state.
The second argument is that CA29 "circumvents the decision-making authority of the King County Regional Homeless Authority, to which the city is a party." Schofield identifies two issues with that argument: first, as long as the City of Seattle lives up its obligations set forth by the County, the city is free to take other actions to address homelessness; second, CA29 contains language "explicitly in support of partnering with the RHA to deliver the commitments in the charter amendment." So once again, in Schofield's analysis CA29 does not conflict with existing state and county efforts.
The third argument relates to zoning code. CA29 calls for the City to take measures to speed up the creation of emergency and affordable housing by waiving land use code and regulation requirements to site projects faster, eliminating City permit fees for projects, and expediting the permitting process for eligible projects. The plaintiffs have argued that these changes are impermissible because only the city council has the authority to change zoning code; however, Schofield points out that there are no zoning ordinances would be changed by the amendment. Additionally, the language in the amendment specifies that the changes would only be made "to the full extent permitted by state law." In other words, the amendment could be saved by its hollowness; it often implies more action than it will actually require or implement.
In addition to Scofield, legal experts have weighed in on the plaintiffs case and arisen at different conclusions. According to an article in the Seattle Times, Hugh Spitzer, a University of Washington law professor, felt that it was likely that the judge would rule against the case based on his previous experience. However, in the same article, Knoll Lowney, the attorney representing the plaintiffs, expressed confidence that the judge would rule in his clients' favor.
Although it is unknown which side the judge will rule in favor of, labeling the lawsuit against CA29 as "cynical" and "desperate" appears to reach beyond a reasonable critique of the opposition's case.
Claim #4: Opponents' efforts are "designed to maintain the status quo, which will mean more tents in Seattle parks and more suffering in our community."
Visible homelessness has surged during the pandemic in Seattle, and many other U.S. cities, due to a variety of factors laid out well in a recent article by Sydney Brownstone for The Seattle Times. It is true that encampments in public places have become a sort of status quo in Seattle, heartbreaking, but unremarkable because of their prevalence. However, to cast criticism of CA29 as an effort to maintain these circumstances seems unfair to advocates for the homeless who have their own set of solutions for addressing the crisis.
CA29 opponents House Our Neighbors! outlines their approach on the coalition's FAQ page.
First, we need to defeat this measure to make sure that sweeps are not enshrined in the City Constitution and perpetuated for years to come. Second, City policies on homelessness should be driven by experts and those who are homeless or have experienced homelessness, not big businesses and millionaires alone, most of whom refuse to take any responsibility for the crisis. This includes deeply affordable, permanent housing and interim measures that respect the dignity and autonomy of those experiencing homelessness — including hygiene centers, tiny house villages, and RV safelots. Our coalition is composed of organizations and individuals who have years of experience pushing for structural solutions which address the root causes of homelessness–join us in fighting for true solutions, not the same failed approaches that led us to this crisis and continue to exacerbate it.

House Our Neighbors! "Well, What's Your Solution?" FAQ , 2021
It's interesting to observe how House Our Neighbors! puts forth criticism of CA29 that mirrors the accusations the CA29 campaign has issued toward them. Both sides cast each other as upholding the failed policies of the past.
The path forward identified by House Our Neighbors! does lack some of the identifiable indicators that supporters of CA29 present as one of the amendment's strengths, and the coalition is not calling for a timeline as CA29 does. Yet, without additional funding to create a sufficient quantity and quality of supportive housing and shelter, it seems unlikely that encampment sweeps will lead most homeless people to accept shelter and then finding stable long-term housing to exit the homelessness system. Instead we could see removals chasing encampments from neighborhood to neighborhood and homeless people seeking more remote places to evade authorities, a familiar pattern that was prevalent pre-pandemic. Would such a situation truly be compassionate? And would CA29's indicators reflect lasting change and break the cycle of homeless or merely make it less visible?
Whether or not CA29 appears on the ballot in November, Seattleites should pay close attention to the debate it has stirred up around how to end homelessness in the city. Exiting the pandemic has provided a rare moment to take stock of where we stand in relation to this serious problem, and also what actions we are willing to undertake as a community to bring more of our neighbors into shelter.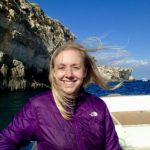 Natalie Bicknell Argerious (she/her) is Managing Editor at The Urbanist. A passionate urban explorer since childhood, she loves learning how to make cities more inclusive, vibrant, and environmentally resilient. You can often find her wandering around Seattle's Central District and Capitol Hill with her dogs and cat. Email her at natalie [at] theurbanist [dot] org.