On Monday, the Seattle City Council voted 7-2 to pass a payroll expense tax targeting companies paying high salaries. The final spending plan is still being crafted, but Covid relief and affordable housing will be two focus areas for the new roughly $240 million per year stream of revenue.
The seven vote majority included original bill author Teresa Mosqueda, M. Lorena González, Kshama Sawant, Lisa Herbold, Tammy Morales, Dan Strauss, and Andrew Lewis–more than enough to surpass the six-vote threshold to override a Mayoral veto.
Mayor Jenny Durkan did not say whether she'd sign the tax bill. She has been critical of the effort and said she prefers other taxes. Mayor Durkan advanced a smaller countywide payroll tax that would have raised about $120 million along with King County Executive Dow Constantine, but that effort needed approval from the state legislature and the bill stalled out in March.
The Seattle Times reported that "Durkan spokesman Ernesto Apreza said Monday the mayor would still prefer a regional tax on businesses paired with a 1% city income tax on households."
"The mayor has significant concerns about the impact (of the JumpStart tax) on the city's ability to rebuild an economy," Apreza told The Seattle Times, suggesting the legislation "may be the largest new tax ever passed without voter approval" and could apply to as many as 78,000 salaries.
Also unclear is whether the corporate community will launch a repeal effort like they did with the 2018 head tax. Both the Seattle Metropolitan Chamber of Commerce and the Downtown Seattle Association issued statements opposing the newly passed payroll tax and seeming potentially ominous and threatening.
"Taxing jobs is bad public policy, and it is even more concerning as Seattle faces double-digit unemployment… The City Council will be sending tax bills to companies across multiple sectors that have their doors closed and have been forced to lay off employees," the Association said in a statement. "Job taxes… have a history in Seattle of being enacted and then later repealed. This tax should follow that fate."
Since JumpStart targets only salaries above $150,000, the link that the Association is seeking to make to unemployment seems tenuous. Companies will have no disincentive to create jobs below the $150,000 mark, while the revenues generated are targeted at people suffering from the pandemic and its economic effects. Avoiding austerity cuts could help keep Seattle's economy humming along.
Recognizing this fact, the labor community is more united behind JumpStart than their were behind the head tax. That union support is joined by a wide swath of community groups, nonprofits, and religious organizations lined up behind the tax and public comment was overwhelmingly positive.

Katie Wilson had an excellent primer in Crosscut on why payroll taxes are progressive and particularly those that exempt low- and middle-wage earners–especially when viewed against the alternatives Seattle has. The investments that the taxes then make are also highly progressive, such as boosting affordable housing creation, the equitable development initiative, and other small business support and incubation efforts.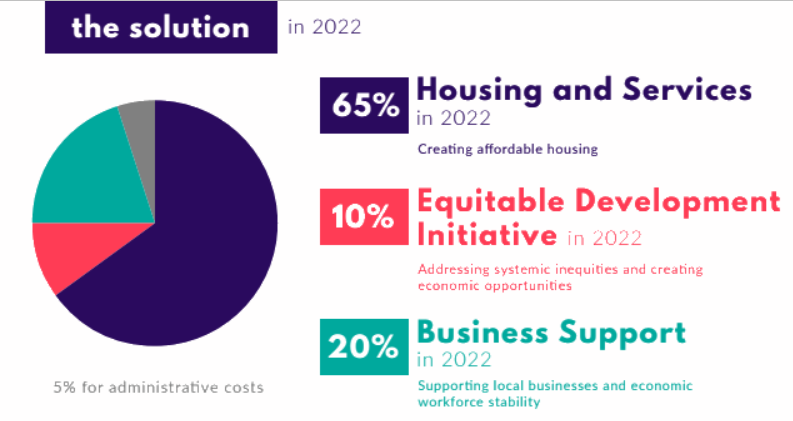 Councilmembers Alex Pedersen and Debora Juarez voted no, saying they would have preferred to put the tax on the ballot in November rather than pass it themselves. They said Covid has muddied the waters and impacts are still not grasped, but it's not clear that voters would have a much clearer picture by November than the City Council has now.
Both Juarez and Pedersen favored a sunset clause to the provision and they ultimately got their albeit, a more distant one. Pedersen wanted a four-year sunset, but Councilmember Lewis introduced a 20-year sunset clause that passed on a narrow 5-4 vote with Juarez and Pedersen joining Lewis, Strauss, and Mosqueda to pass the amendment.
JumpStart will soon become the City's largest single source of affordable housing funding. The tax goes into effect in 2021, but the first year of revenue will likely be dedicated to Covid impacts with later years putting a greater emphasis on affordable housing creation. The 2016 Housing Levy raises $290 million over seven years at the next biggest source.
Whether Mayor Durkan's qualms are strong enough to turn into a veto–and potentially even join with Big Business to work on a repeal–is still unknown. Doing so would only sharpen divisions that are growing between her and the more progressive City Council.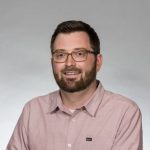 Doug Trumm is publisher of The Urbanist. An Urbanist writer since 2015, he dreams of pedestrianizing streets, blanketing the city in bus lanes, and unleashing a mass timber building spree to end the affordable housing shortage and avert our coming climate catastrophe. He graduated from the Evans School of Public Policy and Governance at the University of Washington in 2019. He lives in East Fremont and loves to explore the city on his bike.