With time running out in Olympia, it looks like state legislators won't be able to come together to pass a bill authorizing King County to tax big businesses. Rep. Nicole Macri (D-Seattle) said she didn't have the State House votes for her bill, which permits King County to enact a 0.25% payroll tax hitting large companies with employees making more than $150,000.
Belatedly, the Seattle Metropolitan Chamber of Commerce issued a statement seeming to back the county payroll tax to fund regional homelessness response, albeit tepidly. But with the end of session looming on March 12th and some moderate Democrats still reticent to support the bill, it could be too little too late.
As Olympia dithers, the Tax Amazon movement is forging ahead and attracted 400 people to a march on Sunday. Councilmember Tammy Morales also signed on to Councilmember Kshama Sawant's bill that would pass a 0.7% payroll tax at the Seattle level.
"As we wait through another legislative session for Olympia to address our state's upside-down tax structure, the city must move forward … and act to provide the housing we need," Morales said.
In February, Councilmember Sawant rolled out her bill to tax big business via a Seattle-only payroll tax geared to raise $300 million, dubbing the effort "Tax Amazon." Incidentally, Amazon invested record sums trying to block Sawant's reelection but failed. Initially, Sawant announced a 1.7% payroll tax directed at the top 3% highest grossing companies with $7 million or more in payroll–about 800 businesses. Further analysis by Council Central staff has revealed a 0.7% payroll tax on the same companies would be sufficient to raise the $300 million per year Sawant has targeted–twice what the countywide tax could raise as the state bill is currently written.
The bulk of the revenue–75%–would be dedicated to building social housing (which refers to both public housing and affordable housing provided by nonprofits) while 25% would go to electrifying homes that use oil or gas for heating and cooking–a plank of the Seattle Green New Deal. That level of investment could generate more than 2,000 homes per year if we assume similar leverage with outside funding sources as the Mandatory Housing Affordability program did for in-lieu fees.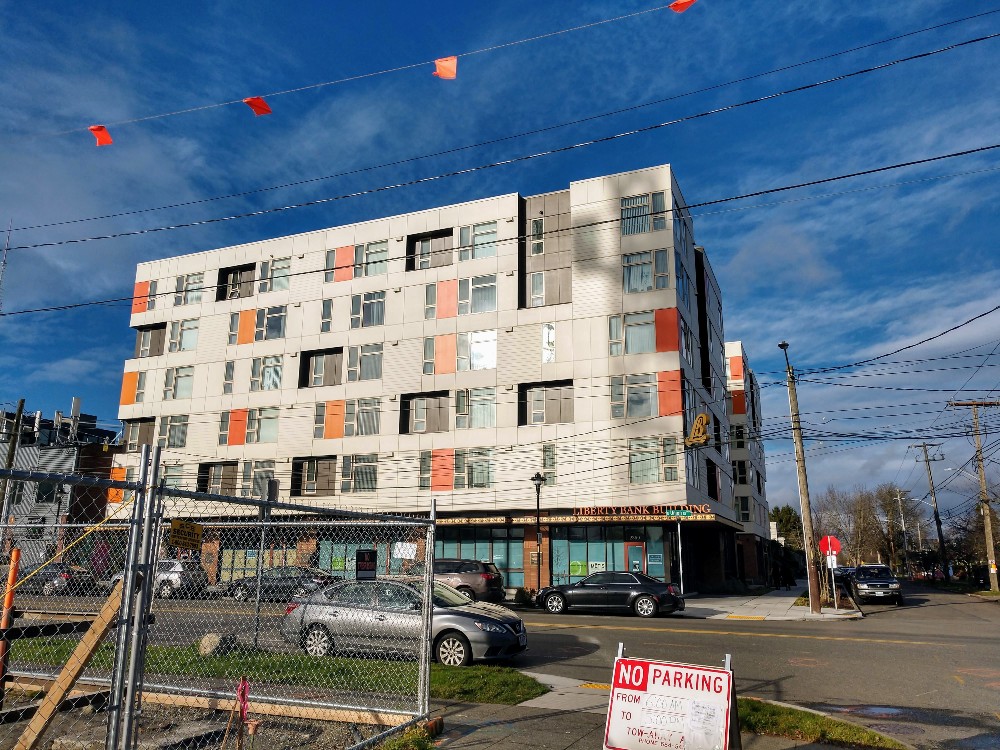 While Mayor Jenny Durkan has spoken out against Sawant's tax, a coalition of progressive groups is coalescing behind the tax, including 350 Seattle, Seattle Transit Riders Union, and UAW 4121, which represents more than 6,000 academic employees.
"As residents and postdocs, often we need to live close to the university and our labs," said Natalia Mesa, a member of UAW 4121, in a statement. "That means that we sometimes pay 50% to 70% of our incomes in order to live and work in Seattle. While Jeff Bezos keeps getting richer and richer and getting more and more tax breaks, we are unable to live and work in Seattle. A victory for taxing Amazon means winning hundreds of millions for working people in affordable housing. I can promise you that union workers are in this fight."
Councilmember Sawant issued a warning to state legislators hoping to sneak preemption of Seattle taxing authority into the bill.
"We hope our message from this march today, and our message these last weeks has been crystal clear," Sawant said. "If a state ban, if preemption, is added to these bills in the legislature, we will be on our way to Olympia. This time there will be a lot more of us. This time with mass peaceful civil disobedience. If politicians in Olympia pass preemption, we will make sure there is a political price to pay for selling out the working class."
The campaign has convinced a handful of legislators to come out against preemption. "Seattle-area State Senators Rebecca Saldaña and Bob Hasegawa joined Representative Frank Chopp and State Senator Joe Nguyen in publicly opposing preemption," Tax Amazon noted in a release.
The drive to tax big businesses is driven by Washington state's extremely regressive tax code, which is associated with gaping income inequality.
"The fundamental problem is that the state continues to not address the need for comprehensive progressive tax reform," Senator Hasegawa said in a statement. "Wealthy corporations and individuals, especially the extremely wealthy, continue to not pay their fair share to address the many social problems that are the direct result of the growing income inequality they benefit from. Cities are left holding the bag trying to find creative ways to address these problems within the constraints imposed on them due to state law. I don't think the state should further constrain cities by preempting their ability to look for creative solutions while at the same time refusing to look for creative solutions itself to bring tax fairness."
There's still a glimmer of hope that the State Legislature can pass the county payroll tax-authorizing bill at the last minute. Perhaps the mildly supportive statement from the Seattle Chamber of Commerce will calm the nerves of some House Democrats worried about corporate backlash. But increasingly it's looking like window will close on the bill, and that will cede the issue to progressive leaders in Seattle rather than moderates hoping for a countywide fix.
As I noted in my State of the City speech report, without a county payroll tax, Mayor Durkan's response to the housing affordability crisis will lack any significant new revenue source. The recently launched regional homelessness taskforce will continue to be overwhelmingly funded by Seattle, while governance will continue be tilted toward suburban leaders who are shirking on their responsibility to fund the response and use evidence-based best practices. And Mayor Durkan and King County Executive Dow Constantine's effort to outmaneuver Councilmember Kshama Sawant on her top legislative priority will have failed.
If the State and County don't lead on housing and homelessness, it will again be on Seattle's shoulders. If they don't like the route Seattle takes to address the crisis, they'll have themselves to blame.
The featured image is courtesy of the Tax Amazon Movement.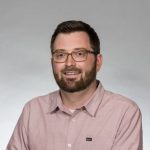 Doug Trumm is the executive director of The Urbanist. An Urbanist writer since 2015, he dreams of pedestrianizing streets, blanketing the city in bus lanes, and unleashing a mass timber building spree to end the affordable housing shortage and avert our coming climate catastrophe. He graduated from the Evans School of Public Policy and Governance at the University of Washington. He lives in East Fremont and loves to explore the city on his bike.