Washington Hall has packed on Monday for Councilmember Kshama Sawant's swearing in and rally to tax big business to fund social housing. Hundreds looked on as a diverse group of left-wing leaders voiced their support for progressive taxation and Councilmember Sawant's vision for sustainably-built publicly-owned housing.
"I think we should consider a tax that would raise to at least $200 million to $500 million annually with no sunset clause," Sawant said, surrounded by posters with rallying cries such as "Tax Amazon" or "Build City Owned Housing".
A four-page handout distributed at the door sketched out how that vision could become a reality. A tax raising $200 million to $500 million annually would be several times greater than the employee hours tax (a.k.a. head tax) passed and repealed in 2018. That tax would have raised upwards of $250 million in the five years before it hit the sunset clause Mayor Jenny Durkan fought to add. Exactly how to calibrate the new big business tax, the housing plan, and the strategy to pass it is still being hashed out, with advocates gathering for a Tax Amazon action conference on Saturday January 25th to kickstart the process.
Councilmember Sawant won re-election with four points to spare after Amazon's $1.5 million attempt to buy the election fizzled and the two-term socialist staged a dramatic comeback in late returns. Seattle's now senior-most councilmember was officially sworn in at City Hall on January 6th alongside her colleagues, where she gave a relatively short speech. Sawant saved the fireworks for her rally this week, and the crowd gathered in Central District maintained a high level of energy for two hours of speeches. (Watch the Seattle Channel video online.)
"For us, the working people and the majority struggling in our city, it is not about revenge. It's about our right to our city," Councilmember Sawant said. "It's about our region facing the worst affordable housing and homelessness crisis in the country, with an estimated 156,000 affordable homes needed just to address today's needs."
The 156,000 affordable homes figure comes from Regional Affordable Housing Task Force's Final Report and Recommendations from December 2018. If the affordable housing crisis didn't seem looming enough, Councilmember Sawant also tied it to the rapidly-worsening climate crisis.
"It's about the climate crisis and the complete failure of capitalism and its representatives in the political establishment to taking any serious steps to avoid catastrophe," Sawant continued. "We need to tax big business to fund a major expansion of social housing–publicly-owned, high-quality, affordable, green, and energy-efficient homes for working people built by union labor. Social housing is a lynchpin of winning a Green New Deal for Seattle."
The tax mechanism, whether a head tax or payroll tax–as was being considered in 2018 before Mayor Durkan intervened–or something else entirely remains to be decided, Sawant said, and her office and Council Central Staff are analyzing multiple options. She said plans to advance on a dual track, crafting both council legislation and a ballot measure appealing directly to Seattle voters. Whatever option is ultimately selected, though, Sawant stressed the tax incidence would be directed at big business rather than the working class, homeowners, and small business owners.
Councilmember Sawant's speech ridiculed a Wall Street Journal editorial that accused her of seeking political revenge against big business and complained about the $15 minimum wage–a movement that was ignited in Seattle and SeaTac.
"In a sense the Wall Street Journal was right: we have seen political revenge in Seattle, but it was quite the opposite," Sawant said. "Big business and the wealthy attempted to take revenge against working people in our city during last year's election. They attempted revenge by Jeff Bezos and Amazon executives, who are angry our city's working people had the temerity to ask for a big business tax to fund housing and services. It was revenge by corporate real estate who are angry our movement has won landmark renters rights victories and is building serious momentum for rent control."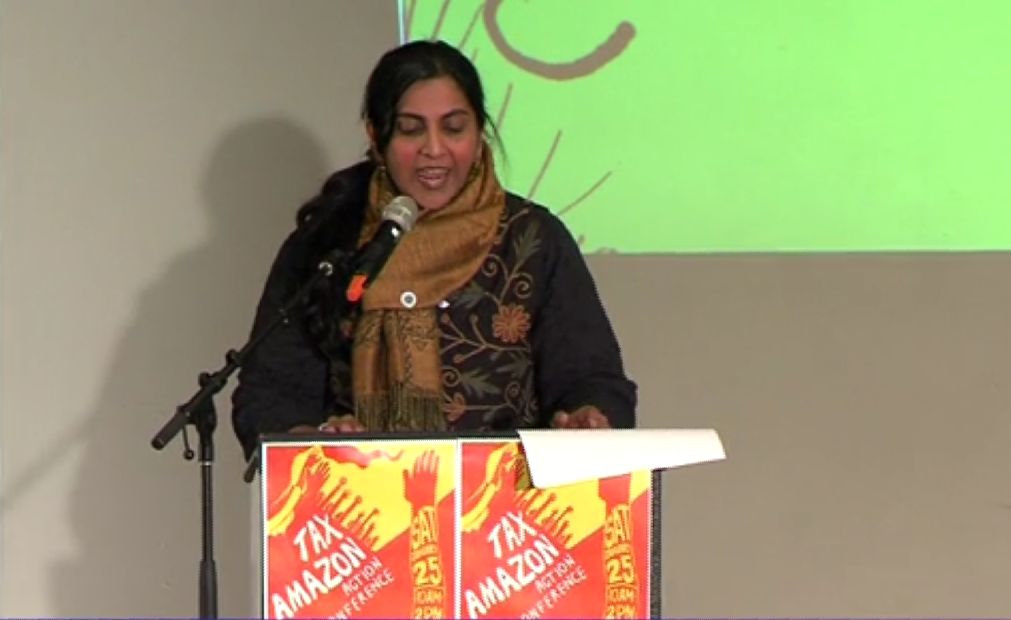 Council President M. Lorena González may have said it best when she said "you always know where Councilmember Sawant stands." Taxing big business to fund social housing will clearly be her number one priority followed closely by rent control (and other renter protections like a winter eviction ban). After the new round of committee assignments, Councilmember Sawant is well positioned as chair of Sustainability and Renters Rights Committee to shepherd legislation through–if she can secure the votes from her colleagues.
That could be a big if. Without naming names, Sawant pointed out some of her colleagues were already shrinking from a fight with big business, saying it was "too provocative." Obviously she disagreed with that strategy and reading of history.
"It's legitimate to raise these tactical questions, because fighting the powerful elite is no small thing," Sawant said. "But, the principal reason there was significant public opposition to the tax in the summer of 2018 was not because our movement called it Tax Amazon, but because big business went to war against it and successfully branded it as a tax on jobs."
While Sawant didn't drop any names, Nathalie Graham noted in The Stranger that Councilmember Andrew Lewis pushed backed firmly against Tax Amazon framing and Councilmember Lisa Herbold has said, "I don't think targeting Amazon is a successful political strategy." Amazon's headquarters is in Lewis's Council District 7.
"My job now is to be focused on solving problems, not to be engaging in ad hominem attacks against any constituent," Lewis said. "I'm not coming in here to gouge Amazon. I'm looking for them to pay their fair share like any similarly situated taxpayer, without me spitting in their eye."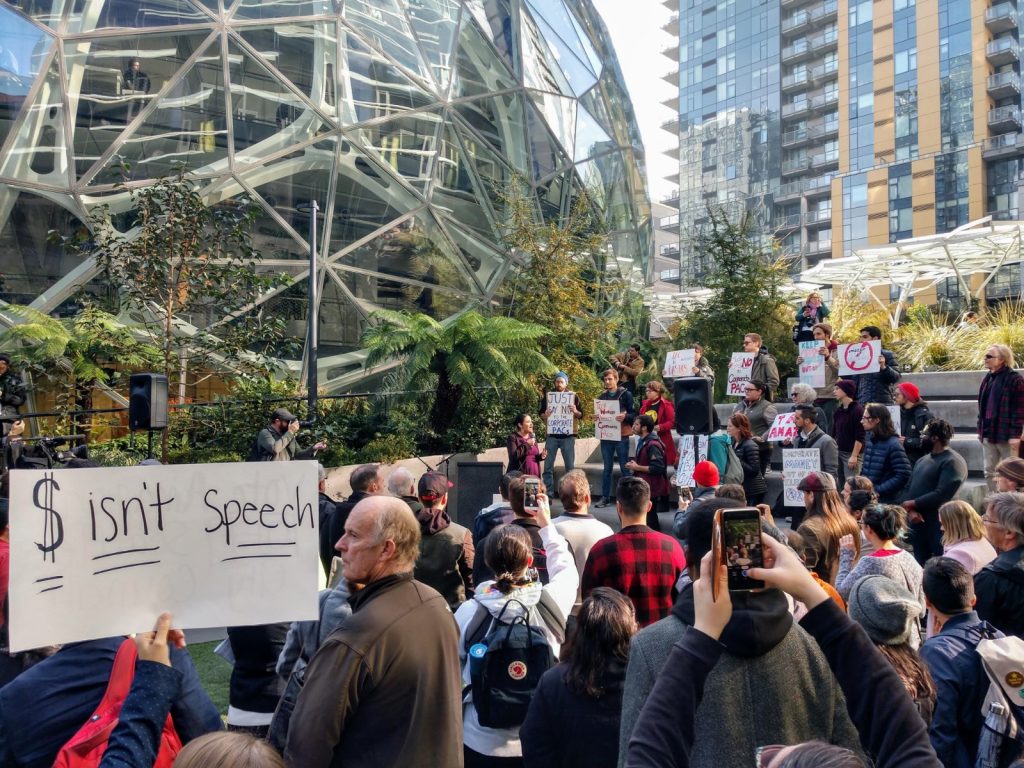 Councilmember Sawant argued framing it as an Amazon tax was far superior to calling it a head tax, which played right into "tax on jobs" talking points. And given the global reach of the online retailing giant, Tax Amazon is a blueprint that could spread and united working people nationwide, she argued.
"At the end of the day, we're not going to be able to trick Jeff Bezos and the Chamber of Commerce or slip it under the radar by calling it something other than the Amazon tax," Sawant said. "We could call it the Make Seattle Better For Everyone Tax and they would still fight us tooth and nail. Sisters and brothers, there is no magical solution to avoid a clash with big business for the simple reason that they will oppose us for their own interests, not because they did not like our slogan."
Moreover, Seattle's tax on big business–though repealed before it could go into effect–inspired cities around the country and helped bolster San Francisco's ballot initiative "that will tax Big Tech to the tune of $3 billion," Sawant said. "If the working people of San Francisco can do it, so can we."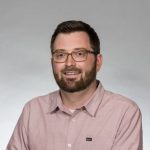 Doug Trumm is publisher of The Urbanist. An Urbanist writer since 2015, he dreams of pedestrianizing streets, blanketing the city in bus lanes, and unleashing a mass timber building spree to end the affordable housing shortage and avert our coming climate catastrophe. He graduated from the Evans School of Public Policy and Governance at the University of Washington in 2019. He lives in East Fremont and loves to explore the city on his bike.