On Monday, the Seattle City Council unanimously passed an amended version of the Employee Hours "Head" Tax built on a compromise with Mayor Jenny Durkan that lowered the cost per full time employee from $500 to $275. On Friday, Mayor Jenny Durkan said she would not sign the $500 head tax and proposed a $250 version with a five-year sunset clause, which pushed councilmembers and their staff to work overtime over Mother's Day weekend to hammer out a compromise.
Councilmembers Lorena González and Teresa Mosqueda said their negotiated compromise maintained the council spending priorities. Namely, it will spend the majority on building deeply-affordable housing rather than on emergency homelessness services that do less to tackle the problem long-term. The council's bill passed Friday had a roughly 60/40 split with affordable housing creation taking the lion's share of $75 million in annual revenue. The compromise bill has a 66/32 split on an average of $47.4 million in annual revenue. The head tax will apply only to for-profit businesses with $20 million or more in revenue.
With $28.7 million per year on average for affordable housing creation, Council Staff project the head tax will create 591 new homes for people below 30% of area median income. That works out to approximately $242,600 per unit. An additional $12.5 million over the last three years of the head tax will support the operation another 302 existing deeply-affordable homes. In essence, the head tax is like having another housing levy, but not funded through property taxes.
Mayor Durkan's priorities that made it into the compromise bill include a five-year sunset clause and the tax rate ended up much closer to her $250 number than the original $500 proposal. The sunset clause means the tax will expire after five years if council does not renew it and will not automatically convert to a payroll tax (0.7% after two years in Friday's version) that would have more equitably spread the business tax, lowering the burden on employers paying lower wages and raising it on employers paying higher wages.
Amazon, which had signaled its displeasure last week by pausing one construction project, announced it would resume work, but painted itself as very let down.
"We are disappointed by today's City Council decision to introduce a tax on jobs," Amazon spokesman Drew Herdener said in a statement. "While we have resumed construction planning for Block 18, we remain very apprehensive about the future created by the council's hostile approach and rhetoric toward larger businesses, which forces us to question our growth here."

The online retailing giant is still deciding what to do with the space it leased in currently under construction Rainier Square tower, which last week threatened to sublease. The $500 head tax was expected to cost Amazon more than $20 million per year in year one, but the $275 head tax will lower Amazon's cost to about $12.5 million in year one, Seattle Times reporter Mike Rosenberg tweeted. Thus, Mayor Durkan's stand will save Amazon about $8 million per year. Amazon donated $350,000 to the Chamber-led PAC backing Mayor Durkan's campaign last year. That the amended head tax Amazon will save more than $40 million over its five-year life (versus the version passed out of committee Friday) suggests more than a hundredfold return on that investment.
Part of the reason Seattle considered a head tax in the first place is because the city and state were blocked in their efforts to implement an income tax in order balance out revenue sources. Our state has the most regressive tax system in the nation. Tech multibillionaires like Amazon CEO Jeff Bezos, former Microsoft CEO Steve Ballmer, and Microsoft co-founder and Vulcan, Inc. founder Paul Allen opposed a state income tax in 2010, donating hundred of thousands to the "No" campaign. Seattle passed a city income tax last year–Bezos opposed that, too–but it's tied up as courts decide the state constitutionality.
Amazon's move to open a second headquarters (HQ2) was even painted as a reaction to the City of Seattle daring to attempt a city income tax. But many of the HQ2 finalists have income taxes. Seattle is also far from the only city to pass a head tax or payroll tax.
Although the mayor had argued the $500 head tax would cost jobs and have a chilling effect on the economy, she said the $275 version does not risk job losses.
 "This legislation will help us address our homelessness crisis without jeopardizing critical jobs," Mayor Durkan said. "Because this ordinance represents a true shared solution, and because it lifts up those who have been left behind while also ensuring accountability and transparency, I plan to sign this legislation into law."
"We're trying to right-side up our upside-down tax system. This is one part of that," @CMTMosqueda said. "This will only be a portion of what is needed… Just the beginning of the fight." #HousingGap

— The Urbanist (@UrbanistOrg) May 14, 2018
The extra revenue the head tax brings will also fund a four percent raise for homelessness service providers, who are often rather housing-insecure themselves given relatively low wages and Seattle's harrowing rent increases
In her post-vote press release, Mayor Durkan hinted she would continue unabated the practice of homeless sweeps and again placed emphasis on cleaning up garbage and needles, seeming to blame homeless people for these problems by linking them to this discussion.
"Looking ahead, I will be taking urgent action to move people off our streets and into safer places and to clean up garbage, needles and waste from our parks and communities," Mayor Durkan said.
Mayor Durkan also spent a paragraph talking about innovation, a common theme for her administration thus far.
"I believe in my bones that our City will continue to be the place that invents the future, and continue to be the most exciting and innovative city anywhere," Mayor Durkan said. "Seattle can continue to innovate, invent, and grow–and we can continue to come together to build a more affordable, inclusive, and just future for all who call this great City home."
If a $275 head tax is innovative, then there's an argument a $500 head tax is even more innovative. Mayor Durkan said she would continue her regional approach to reduce homelessness she announced two weeks ago: "We will also continue to work towards a regional solution to homelessness because Seattle cannot go it alone."
Perhaps this means a return of the countywide homelessness levy that Mayor Ed Murray had floated early in 2017. Mayor Durkan has not specified either way. Some have argued it's time for the County to pony up one way or the other. King County Executive Dow Constantine opposed the head tax.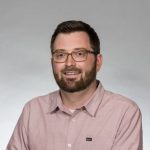 Doug Trumm is the executive director of The Urbanist. An Urbanist writer since 2015, he dreams of pedestrianizing streets, blanketing the city in bus lanes, and unleashing a mass timber building spree to end the affordable housing shortage and avert our coming climate catastrophe. He graduated from the Evans School of Public Policy and Governance at the University of Washington. He lives in East Fremont and loves to explore the city on his bike.