Seattle's wealthiest residents have something extra to be thankful for this Thanksgiving as the King County Superior Court issued a ruling invalidating Seattle's 2.25% tax on annual incomes above $250,000. Though clearly a setback for a progressive tax push, the tax measure's defendants–City of Seattle and the Economic Opportunity Institute–plan to appeal.
King County Superior Court Judge John Ruhl seemed to cut through the City's arguments like a hot knife through butter while soaking up Freedom Foundation's arguments like bread soaks up gravy.
At issue is a 1984 law the State Legislature passed preempting any taxes on "net income," which the statute didn't bother to define, as well as the state constitution. The City of Seattle argued its proposed tax is an excise tax affecting total income rather than net income, avoiding the prohibition. Judge Ruhl didn't buy it.
The City's income tax was the brainchild of the Trump-Proof Seattle Coalition, which campaigned for a more equitable tax source to fight against pending federal funding cuts. The Transit Riders Union teamed up with the Economic Opportunity Institute to build a broad coalition for the tax, which includes other organizations such as Sierra Club of Washington State, Housing Now Seattle, Tenants Union of Washington State, and The Urbanist.
"Today's decision by King County Superior Court Judge John Ruhl is disappointing but not surprising," said Katie Wilson, General Secretary of the Transit Riders Union. "The Trump-Proof Seattle Coalition went into this campaign knowing that we had a long legal road ahead. We knew were heading to the Washington State Supreme Court, and that a lower court would be unlikely to uphold a local progressive income tax. I do not think that Washington State is destined to remain in the dark ages of regressive taxation. I look forward to seeing the appeal process unfold."
The hope is that the Washington State Supreme Court would revisit and overturn its series of rulings against the state income tax from the 1930s. As such, supporters see the unfavorable lower court ruling as just a step on that path.
Of course, one easy way to solve the issue this would be for the State Legislature to intervene with overriding legislation. Although Democrats now have a majority in both the State House and Senate, the party's newest State Senator Manka Dhingra ran on a pledge not to support an income tax. Moreover, that's been Governor Jay Inslee's stance as well. Thus, it's hard to count on Olympia for help.
The appellate courts haven't been shy about overturning King County Superior Court rulings before, and income tax supporters will be hoping for another reversal this time around.
Title image is of the King County Courthouse, courtesy of Evan Didier on Flickr.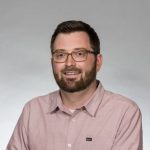 Doug Trumm is publisher of The Urbanist. An Urbanist writer since 2015, he dreams of pedestrianizing streets, blanketing the city in bus lanes, and unleashing a mass timber building spree to end the affordable housing shortage and avert our coming climate catastrophe. He graduated from the Evans School of Public Policy and Governance at the University of Washington in 2019. He lives in East Fremont and loves to explore the city on his bike.