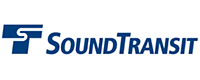 On Thursday, July 28th, Sound Transit CEO Peter Rogoff presented to the Sound Transit board and the public an update to the current ST2 LRV (Light Rail Vehicle) procurement contract (RFP #RTA-RP 0116-15).
The RFP calls for the purchase of 122 LRVs with an option for an additional 30 vehicles if so required. These vehicles are required in order to provide service on the new extensions south to Kent/Des Moines, north to Lynnwood, and east to Bellevue and Overlake.
Three LRV manufacturers submitted proposals to Sound Transit: Stadler of Switzerland, Siemens of Germany, and Kinkisharyo of Japan. Mr. Rogoff announced that Siemens and Kinkisharyo's proposals best met the requirements of our light rail system, with Siemens beating our existing supplier, Kinkisharyo, as preferred vendor.
Barring any legal claim by Kinkisharyo, the contract with Siemens should be completed in late August or early September when more information about the specifics will be detailed.
Siemens is one of the world's leading producers of urban passenger rail vehicles. Their S70 (Avanto in Europe) LRVs are produced in a factory in Sacramento and are operated in cities such as Houston, San Diego, Charlotte, Portland, Norfolk, Salt Lake City, and Minneapolis/St. Paul, with shorter variants utilized as streetcars in Atlanta and Salt Lake City.
According to Sound Transit, the ST2 LRVs will be heavily influenced by the design used in Minneapolis/St. Paul.
The RFP has requested proposals for vehicles that are similar in layout, dimension, and size to the current fleet. This double-articulated design, with long outer segments ('A' and 'B' cars) and a short center segment ('C' car) is colloquially known as "two rooms and a bath" and has become the standard design in use in North America.

The RFP indicates that these new vehicles must be mechanically compatible with the current fleet, but not electronically compatible. This means that in an emergency, any train will be able to attach itself to the broken one, in order to tow it to the nearest station/yard, but the two vehicle types will not be able to run together in the same train in passenger service. While this decision does reduce overall fleet flexibility, this arrangement allows Sound Transit to specify the latest in systems and amenities that were not available when the original fleet was built.
This announcement is an important milestone in the process. Selecting Siemens, Sound Transit will benefit from the combined experience of operators located across the country, while introducing new technology and amenities not available in the early 2000s when the current fleet was put to bid. The final contract will be announced to the public in September, and hopefully the public will be invited to provide feedback on the interior amenities and exterior appearance as was recently done in San Francisco and Calgary.

Gordon is a native New Yorker who wisely chose to leave the Northeast in the early 1990s. A past resident of Belltown, and Queen Anne, he currently calls First Hill home. He is a board member of the First Hill Improvement Association (FHIA) as well as the FHIA Transportation Committee Chair and is constantly looking for ways to improve transportation up the hill.