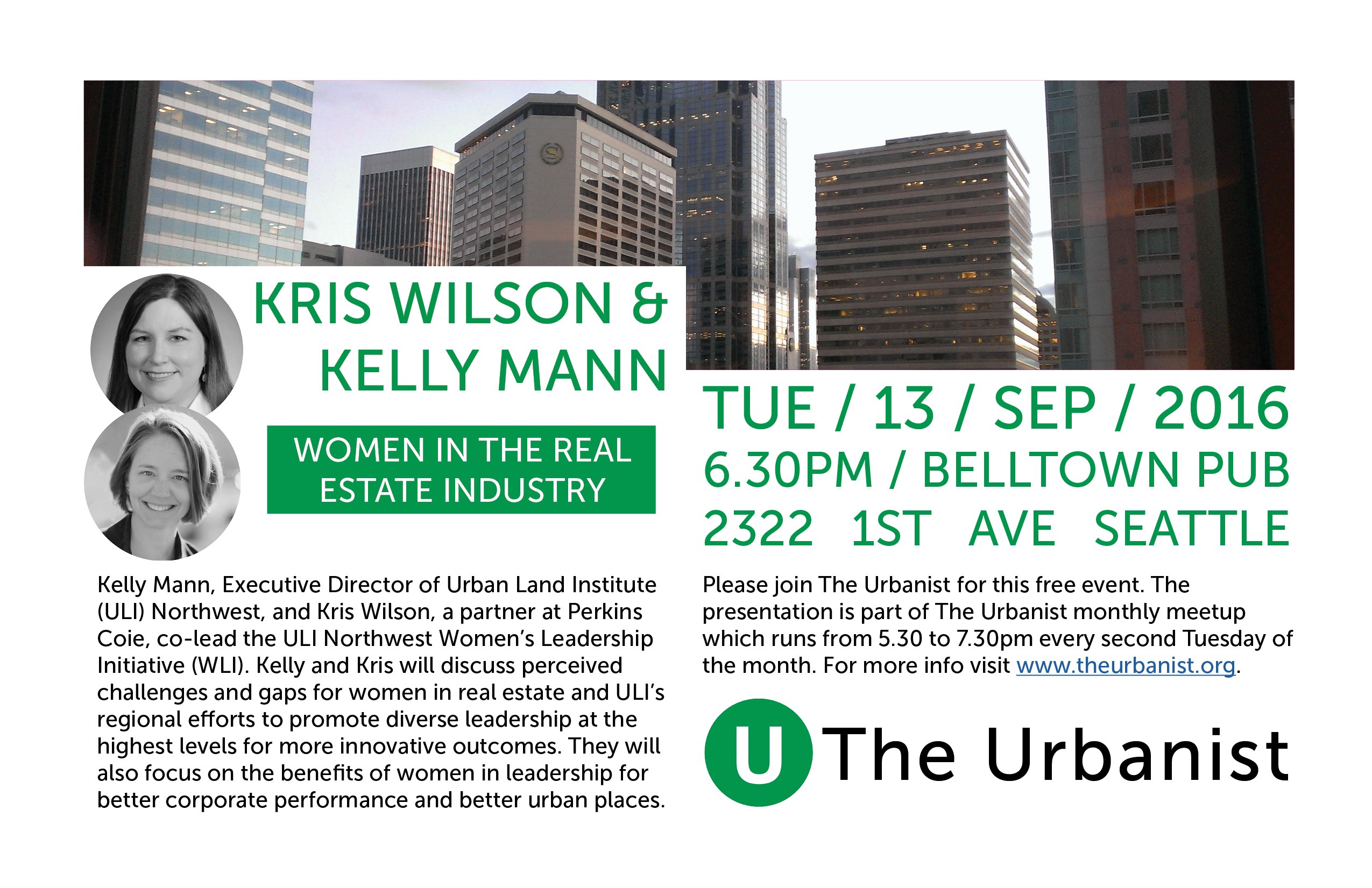 Another month, another meetup with The Urbanist! Our meetups are open to all and free to attend, so come by if you want to meet us and get into the weeds on urban policy with our writers and fellow readers. We'll be at the Belltown Pub on Tuesday, September 13, from 5.30pm to 7.30pm. You can find us in the loft space just beyond the bar area.
Our guests this month are Kelly Mann and Kris Wilson. Kelly Mann is the Executive Director of the Urban Land Institute (ULI), and Kris Wilson is a partner at Perkins Coie, and together they co-lead the ULI Northwest Women's Leadership Initiative (WIL). Kelly and Kris will discuss perceived challenges and gaps for women in real estate and ULI's regional efforts to promote diverse leadership at the highest levels for more innovative outcomes. They will also focus on the benefits of women in leadership for better corporate performance and better urban places.
We hope to see you there!

Stephen is a professional urban planner in Puget Sound with a passion for sustainable, livable, and diverse cities. He is especially interested in how policies, regulations, and programs can promote positive outcomes for communities. With stints in great cities like Bellingham and Cork, Stephen currently lives in Seattle. He primarily covers land use and transportation issues and has been with The Urbanist since 2014.