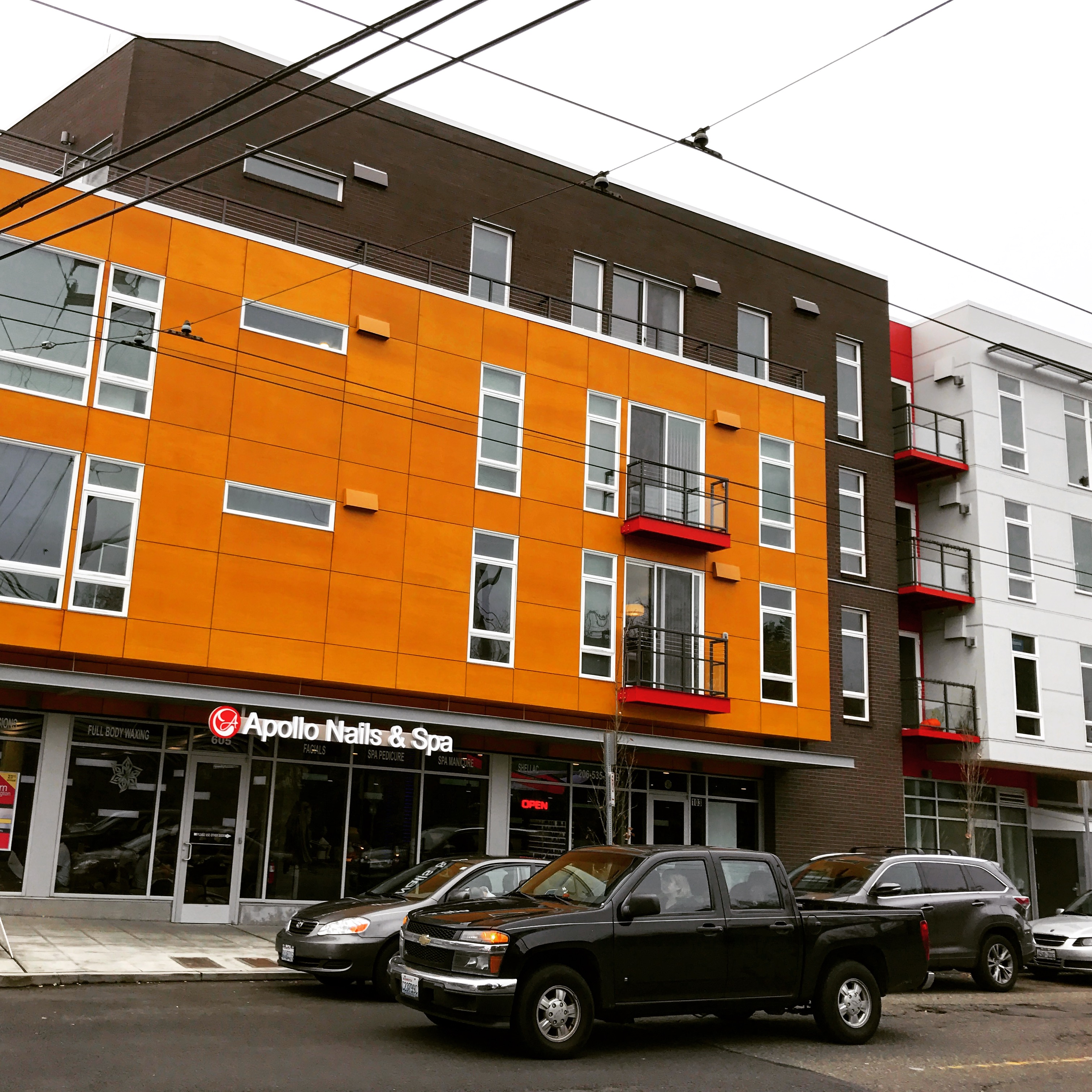 Transformative: Streetsblog proclaims the best street transformation of 2016.
Solution or non-solution?: Despite Seattle's holiday partnership with Uber for cheaper rides, DUIs are way up year-over-year for the month of December in Capitol Hill's East Precinct.
Lost design: Lella Vignelli, a famed designer in her own right and wife to the late Massimo Vignelli, has passed away at the age of 82.
New digs for Fauntleroy: Another big project could be finding its ways to Fauntleroy.
Ghost cities?: Chinese-backed developments on Malaysian islands are moving full steam ahead, but could they simply turn out to be ghost cities?
Learning from the past: What Victorian England can tell us about air pollution and urban development.
Expanding the web: Amazon picks up another Denny Triangle property, this time for more than $19 million.
Connecting the network: Seattle Bike Blog says that the convention center expansion project should help build a major bike network crossroads near the development area.
Clean water: The Washington State Supreme Court declared this week that stormwater regulations are not land use controls and therefore not subject to the state's vesting doctrine.
Doubling down: Phase two of Main Street Flats in Bellevue is moving forward as a significant mixed-use development proposal.
Homeless in Seattle: Hear the story of Sabrina, a young homeless woman, living on the streets of Seattle.
Bidding out: Seattle Central College is seeking proposals to develop two sites on Capitol Hill.
Community-driven: How a California city got its residents to create their own pedestrian master plan.
The big vote: So just how did the Sound Transit 3 vote break down?
Redesigning public space: Next City looks at some of the most ambitious public space redesigns of 2016.
Keep fair housing: Greater Greater Washington says that America can't be great if the next administration eliminates fair housing.
Preserving history: A new historical society is getting started in Capitol Hill.
Map of the Week: The value of neighborhood character mapped.

Stephen is a professional urban planner in Puget Sound with a passion for sustainable, livable, and diverse cities. He is especially interested in how policies, regulations, and programs can promote positive outcomes for communities. With stints in great cities like Bellingham and Cork, Stephen currently lives in Seattle. He primarily covers land use and transportation issues and has been with The Urbanist since 2014.