Let The Finger Pointing Begin: The big news this week was the failure of the Republican health care bill, which would have kicked tens of millions of people off Obamacare. Disaster averted. The New York Times has a fun piece on the blame game to celebrate as the fight continues to block more self-destructive policies coming out of DC. Is the swamp drained yet?
Uber Threatening To Leave:  With driver unionization efforts picking up steam, Uber is threatening to pull out to go lose money elsewhere instead of continuing to lose money operating in Seattle. If there's anything to this ultimatum, I'd say good riddance, personally (and here's why). The kid who threatens to take away the ball when they lose the game isn't the kid we want to play with anyway.
Give Peds The Green: Seattle Bike Blog echoed Troy Heerwagen's op-ed in The Urbanist calling on SDOT to automatically give pedestrians the walk sign at intersections instead of requiring beg buttons. Streetsblog also picked up the story.
26 Weeks: Councilmember Lorena González is leading the way on bringing Seattle into the 21st century with a proposal to require employers to offer 26 weeks of paid family leave for new parents or to take care of a sick family member. Who pays? Will we see a statewide program? Does González have support in the council? Heidi Groover breaks it down.
2153: 2153 is the year a study predicts the state of Wyoming will finally close the wage gap between genders. The Institute for Women's Policy Research predicts Florida will be first to close the gap in 2038 and reports "nationally, women averaged 80 cents for every dollar earned by a man in 2015." City Lab picked up the study and map illustrating the wage gap.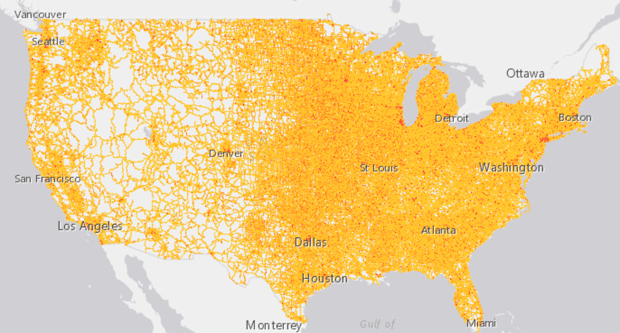 Noise:  City Lab also highlighted a map from the Bureau of Transportation Statistics showing America's staggering amount of noise pollution, which regularly exceeds 80 decibels for about a tenth the population. It's generally related to proximity to highways and airports.
Betrayed In Baltimore: We tweeted an article on Baltimore's Fight For $15 push and maybe we jinxed it because on Friday, despite passing the Baltimore City Council, the $15 minimum wage bill was vetoed by Baltimore Mayor Catherine Pugh, who had pledged to sign the bill during her campaign.
The AirBnB Effect: Greater Greater Washington takes a look at what effect AirBnB rentals are likely having on the DC housing market and if they're driving up rents.
Paying Commuters Who Bike or Walk: The city of Washington DC is also looking at passing a Transportation Benefits Equity Act which would require employers that pay for employee parking to cash out the equivalent to those who commute by transit, by bike, or by foot. A bright idea!
Biking Along Madison: Seattle Greenways and Seattle Bike Blog issued a call to arms to get usable bike facilities included in the Madison BRT project. SDOT has promised a "parallel" route earlier but latest designs cut most of the bike facilities.
Featured image was taken by Jan Kronsell and used via Wikipedia Commons.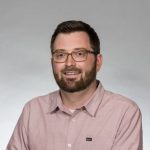 Doug Trumm is the executive director of The Urbanist. An Urbanist writer since 2015, he dreams of pedestrianizing streets, blanketing the city in bus lanes, and unleashing a mass timber building spree to end the affordable housing shortage and avert our coming climate catastrophe. He graduated from the Evans School of Public Policy and Governance at the University of Washington. He lives in East Fremont and loves to explore the city on his bike.