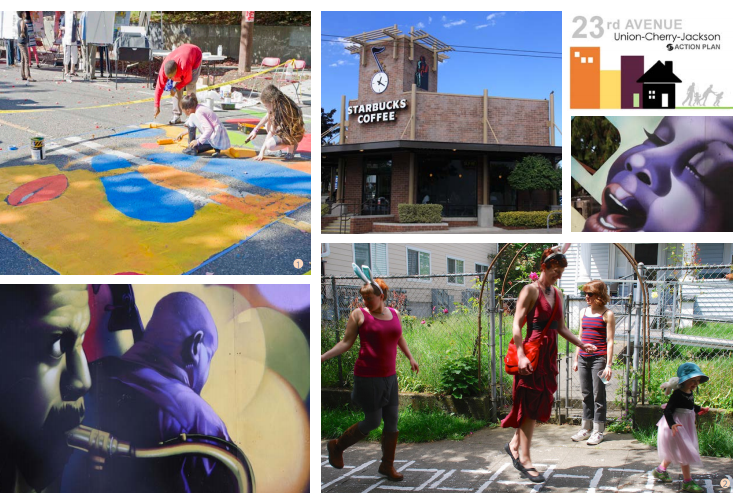 Join The Urbanist and AIA Seattle's Urban Design Forum for a visit to the changing structural landscape of Seattle's historically African-American community, the Central Area. We'll be guided by Donald King, FAIA, Principal Architect at Mimar Studio, who is deeply familiar with this rapidly gentrifying neighborhood and the impacts of physical and cultural displacement on longtime residents. The tour will include a comparative analysis of Vulcan Real Estate's proposed 23rd and Jackson development and the upcoming Africatown MidTown Center development.
When registering, please consider a donation of $10 or more per person to support The Urbanist's educational mission. We are an all-volunteer nonprofit organization and our programming is free and open to the public.
CLICK HERE TO REGISTER
Facebook RSVP (optional)
When: Saturday, August 26, 10:00 AM – 12:00 PM
Where: Washington Middle School, 2101 South Jackson Street
Walking distance: 0.5 mile
Transit: This tour includes a ride on Metro route #48. Regular fare is $2.50 with exact change or an ORCA card.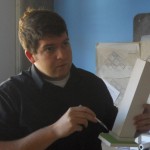 Scott Bonjukian is a car-free urban designer with a passion for sustainable and efficient cities. With degrees in architecture and urban planning, his many interests include neighborhood design, public space and street design, transit systems, pedestrian and bicycle planning, local politics, and natural resource protection. He primarily cross-posts from his blog at The Northwest Urbanist and advocates for a variety of progressive land use and transportation solutions.