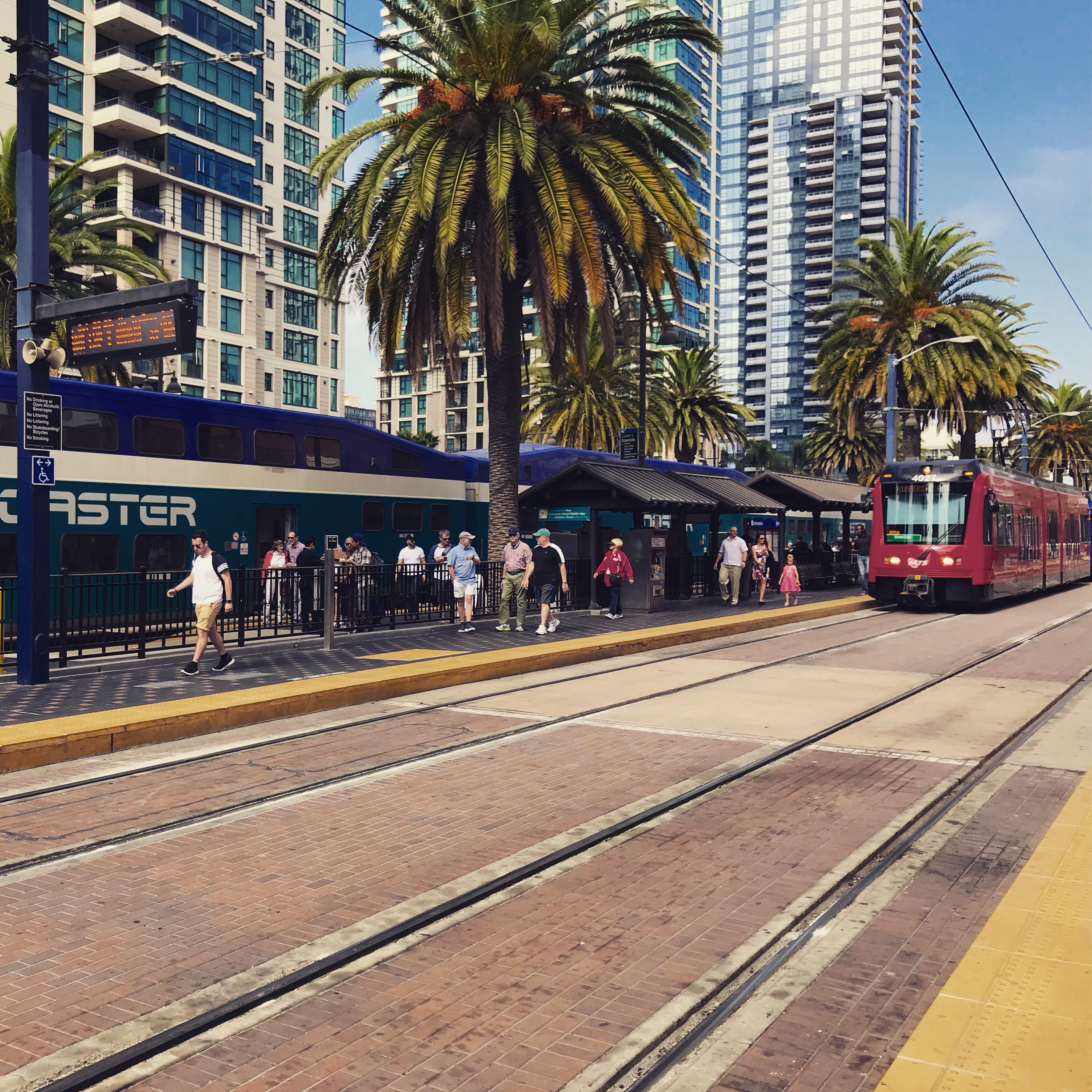 Craters be gone: Philadelphia has been successful in zapping away the city's parking craters in larger part due to tax policy.
Boosters for ADUs: Many urbanists and architects agree that encouraging accessory dwelling units is a necessary part of addressing housing affordability.
Tall timber: CityLab explains why tall timber buildings are on the rise in France.
City of Literature: Seattle has been designated as "City of Literature" by UNESCO.
Reinvention: Atlantic City wants to reinvent itself from a struggling East Coast casino town to a modern American city.
Unfare policy: The King County Council transportation committee has punted on a proposal to reduce ORCA card fees, but has chosen to send Metro fares rising for many riders in King County while fares for suburban commuters fall.
Sleep-in: Protestors held a sleep-in last week at Seattle City Hall over the homelessness crisis and ongoing city budget discussions.
Denver conundrum: Denver has expanded transit immensely over the past decade, but why is ridership still lagging?
Better connection desired: The Bonney Watson Funeral Home site planned for redevelopment in Capitol Hill got its first design guidance last week. The local design review board wants the two buildings to better interact with Nagle Place and Cal Anderson Park.
Ban cars?: Should we ban cars from big cities? One Buzzfeed contributor thinks so.
War on the 99%: House Republicans have released their national tax cut bill for millionaires and billionaires. What does that mean for housing and urbanism?
Few sellers: Data shows that part of the high housing prices in Seattle is that there are so few willing sellers ($).
Constitutional: A King County Superior Court judge has ruled that Seattle's "democracy voucher" law is constitutional.
More than $500,000: In the Puget Sound, it's hard to find a home less than half a million dollars. But how many families nationally actually have home worth more than $500,000 ($)?
Real talk: In case there was any doubt, sexual harassment is most definitely an urbanist issue.
Saudi futurism: A Saudi prince has floated a plan for a $500 billion super-tech megacity in the desert straddling multiple nations. Will it become reality?
Urban fire trucks: San Francisco has a new style of fire truck designed for Vision Zero.

Stephen is a professional urban planner in Puget Sound with a passion for sustainable, livable, and diverse cities. He is especially interested in how policies, regulations, and programs can promote positive outcomes for communities. With stints in great cities like Bellingham and Cork, Stephen currently lives in Seattle. He primarily covers land use and transportation issues and has been with The Urbanist since 2014.