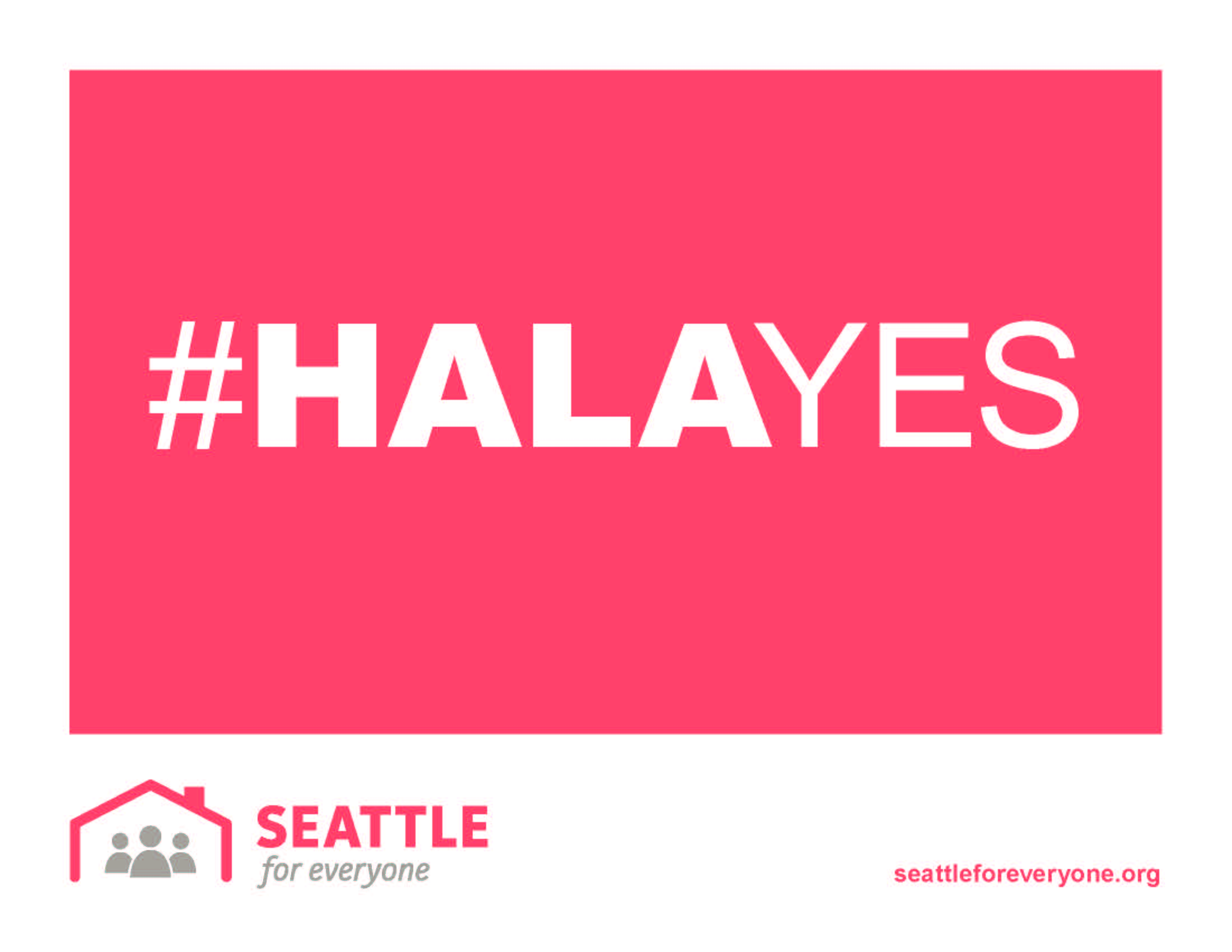 This year has been a momentous year in Seattle for housing affordability, and Seattle for Everyone is throwing a party to celebrate on Tuesday November 14th from 5:30 to 7:30pm at South Lake Union Discovery Center.
We've seen both skyrocketing rent and bold efforts to pass multifaceted housing legislation in the form of the city's Housing Affordability and Livability Agenda (HALA). Though HALA's Mandatory Housing Affordability (MHA) program may not be a silver bullet or end the homelessness crisis without further action, the recommendations represent important steps in the right direction and are perhaps one of the most comprehensive housing affordability programs in the country.
Many of its key recommendation have been passed in the last year and they were done so with the strong support of a diverse team of different interest groups. At the heart of that team is Seattle for Everyone, who describe themselves as "a broad coalition of affordable housing developers and advocates, for-profit developers and businesses, labor and social justice advocates, environmentalists and urbanists, all united to build an equitable, prosperous, thriving, and inclusive Seattle by ensuring that the benefits of the city's growth are shared by all current and future residents–from those struggling with homelessness to wage-earners and families."
With the release of the Final Environmental Impact Statement yesterday and the city's preferred alternative for MHA implementation (upzones paired with a requirement for on-site affordable housing or payment into an affordable housing fund) next year will be busy as well. So, to celebrate what has been done and get psyched for next year, Seattle for Everyone is throwing a party and you are invited:
Please join Seattle for Everyone on November 14th, from 5:30-7:30pm, to celebrate an outstanding year of housing affordability accomplishments—and to rally for the year ahead!

2017 has seen remarkable Housing Affordability and Livability Agenda (HALA) achievements—the passage of new tenant protections, legislation to streamline permitting processes for new homes, and affordability rezones to activate the groundbreaking new Mandatory Housing Affordability program in the fastest-growing neighborhoods of Seattle, among others—all thanks to strong City leadership, hardworking department staff, dedicated advocates, and engaged neighbors in support of a more affordable and welcoming Seattle.

The momentum we've built as a community over the last year will be crucial to meet our ambitious HALA goals in 2018—and will have a positive impact on our city's future for generations to come.

We hope you'll join us at the Discovery Center for an evening of enjoyment as we hear from elected leaders, advocates, and neighbors about the importance of our collective work to build a Seattle for everyone—and how you can get engaged to make a difference for housing affordability in 2018.

Light food and drinks will be provided.

Please RSVP via Eventbrite

Find more information about Seattle for Everyone by visiting our website or checking us out on Facebook
After MHA is implemented in all urban villages and multifamily areas, attention will likely turn to passing more of the 65 HALA report recommendations. None loom larger than what to do with Seattle's detached single family zones, which compose about 65% of Seattle's buildable land.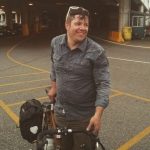 Patrick grew up across the Puget Sound from Seattle and use to skip school to come hang out in the city. He is an designer at a small architecture firm with a strong focus on urban infill housing. He is passionate about design, housing affordability, biking, and what makes cities so magical. He works to advocate for abundant and diverse housing options and for a city that is a joy for people on bikes and foot. He lives in the Othello neighborhood with his fiance and kitty.