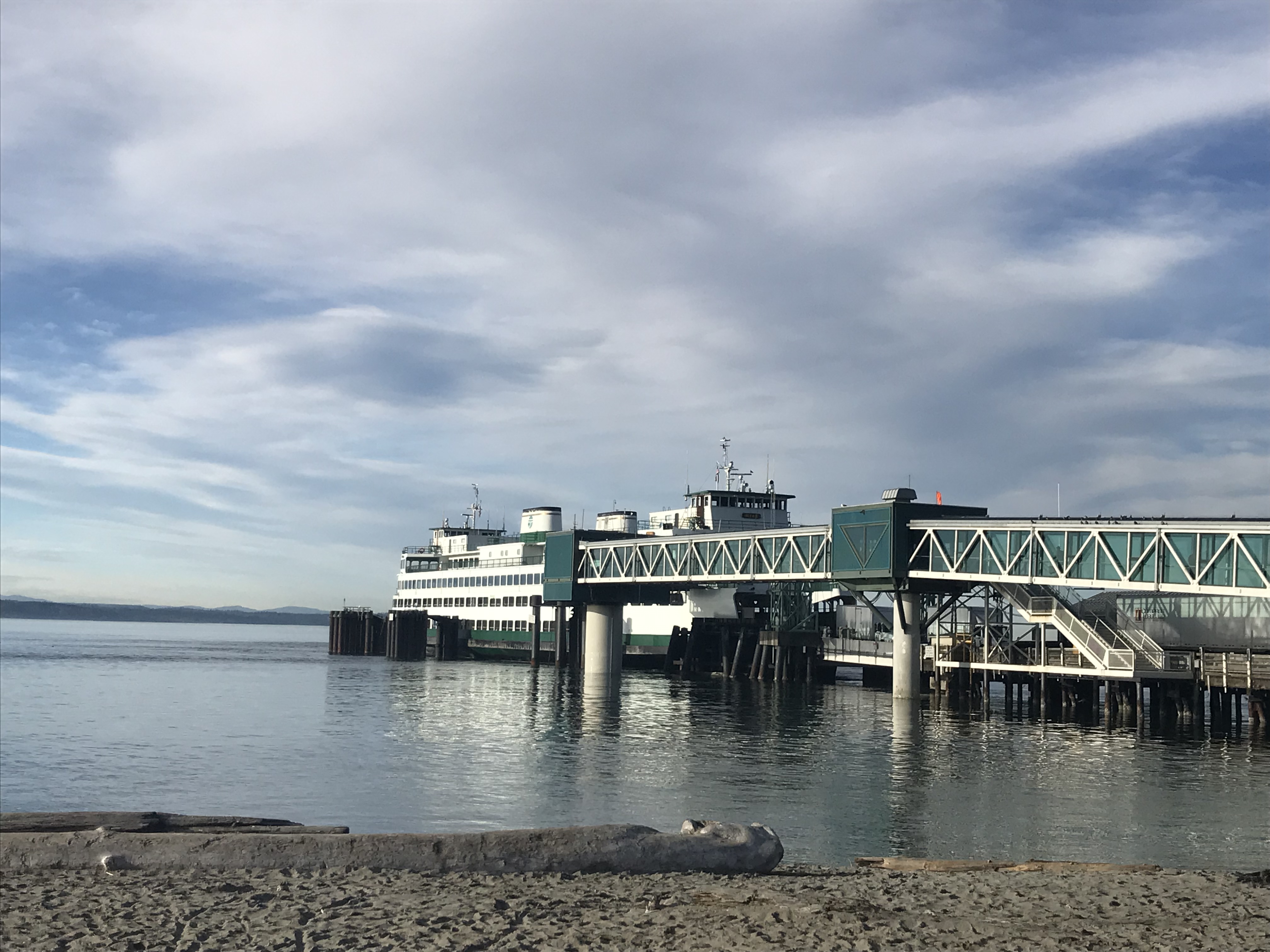 Washington State Ferries, the nation's largest ferry system, reports a ninth straight year of ridership growth. Passenger counts topped 24,460,045 in 2017, up more than 255,000 (+1.0%) year-over-year. Walk-ons saw particular growth with a 2% increase year-over-year to 7,177,062. In absolute terms, the Bainbridge Island-Seattle route experienced the biggest jump in ridership by almost 99,000 (+1.5%), a testament perhaps to booming housing and jobs on the island.
Several routes saw year-over-year ridership declines, including: Fauntleroy-Vashon (-0.5%), Southworth-Vashon (-5.1%), Port Townsend-Coupeville (-1.5%), Anacortes-Friday Harbor (-0.6), Anacortes-Sidney, B.C. (-11.4%), and Friday Harbor-Sidney, B.C. (-3.5%). In the case of the San Juan Island and Vancouver Island routes, Washington State Ferries was forced to cancel many trips in the summertime to address maintenance issues with vessels.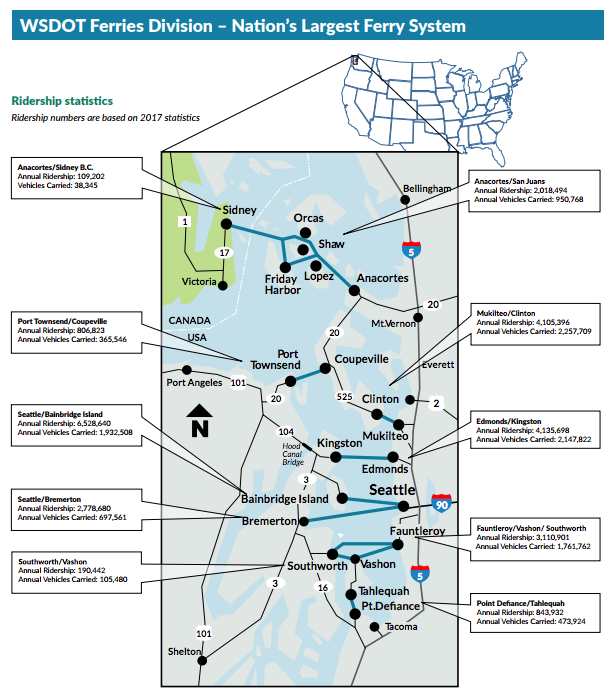 Other notable trends from the annual report include:
A decrease of passengers using transit passes on the Bremerton-Seattle. Transit pass use fell by 7.9% on the route, likely reflecting many switching to Kitsap Transit's high-speed passenger-only ferry. Despite this, ridership on the route grew by 1.4% to 2,778,680.
In percentage terms, the largest growth in walk-on passengers was the Fauntleroy-Southworth route increasing by 12.7% year-over-year.
Seattle-Bremerton route saw the second largest gain in ridership in the system growing by nearly 39,000 to 2,778,680 (+1.5%).
Water-based transit is undoubtedly gaining steam in the Puget Sound as seaside communities grow and become better connected by jobs and tourism. Local ferry districts are picking up some of the demand, but as Washington State Ferries numbers show, the state system remains strong.

Stephen is a professional urban planner in Puget Sound with a passion for sustainable, livable, and diverse cities. He is especially interested in how policies, regulations, and programs can promote positive outcomes for communities. With stints in great cities like Bellingham and Cork, Stephen currently lives in Seattle. He primarily covers land use and transportation issues and has been with The Urbanist since 2014.