The Washington State Department of Transportation (WSDOT) is barrelling ahead with its planned highway expansion of SR-167 and SR-509 where I-5 meets Fife. The project would add five miles of new highways, four new interchanges, reconstruct local roads, and improve a regional trail as part of the nearly $3 billion Puget Sound Gateway boondoggle. Setting aside the agency's misleading claims that the project is necessary for regional freight mobility and not simply about accommodating far-flung suburban sprawl and ignoring the loss of farmland and impacts to critical areas and the Puyallup Tribe's reservation, the proposed project design creates serious safety and mobility concerns that must be addressed.
The worst design element is the proposed Single Point Urban Interchange (SPUI) at N Meridian Ave. These types of interchanges are widely known to be incredibly unsafe for non-motorists, which is perhaps why WSDOT neglects to mention safety in respect to the design. Another problematic aspect to the proposed interchange is that it would inherently discourage walking and biking.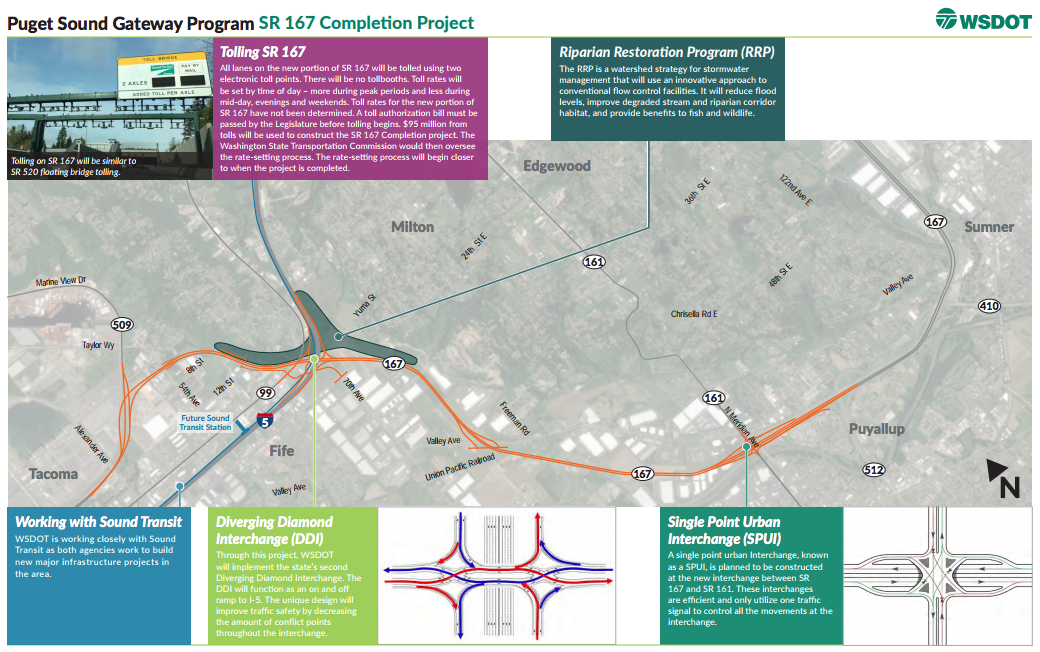 SPUIs by their design create a single point of traffic control, which is supposed to allow for efficient traffic movement. The typical SPUI has bidirectional traffic cross above or below a highway horizontally. Right-turning traffic is directed on or off an interchange while left-turning traffic proceeds through the single traffic signal.
Pedestrians and bicyclists lose out in this configuration for differing reasons. Pedestrians must cross three to four intersections, two of which that typically have fast moving vehicles making right-hand turns on and off the highway. Bicyclists are required to either join the same fate as pedestrians or risk the general flow of traffic in normal lanes. It is often difficult for bicyclists to fully pass through the long expanse of the traffic controlled intersection. State transportation officials guess that bicyclists will join pedestrians hopping one island to the next.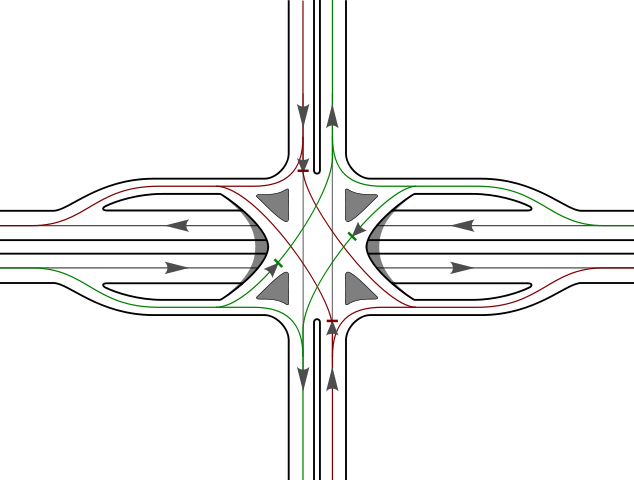 In the case of N Meridian Ave, the street is a critically important connection across the Puyallup River. It threads together the communities of Edgewood, Fife, and Puyallup. A SPUI would force pedestrians and most bicyclists to use alternative crossings further east and west, the nearest being Milwaukee Ave E several blocks away. That should not considered sufficient, however, when there are so few river and highway crossings to begin with. WSDOT should be creating more safe facilities for all users of the road, not further degrading options.
In an earlier phase of the planning process, WSDOT had proposed somewhat less concerning designs, but still over-engineered solutions for the interchange. A variety of options were under consideration, such as a half diamond interchange, to move traffic flows on and off SR-167. Under that proposal, highway motorists would be able to continue using SR-167 east of N Meridian Ave, but would not be able to use the interchange to reach I-5 or SR-509. Instead, motorists would need to use the Valley Ave interchange to access those highways. However, the most recent interchange design suggests that concept went out of the window in favor of a full SPUI offering connectivity in both directions.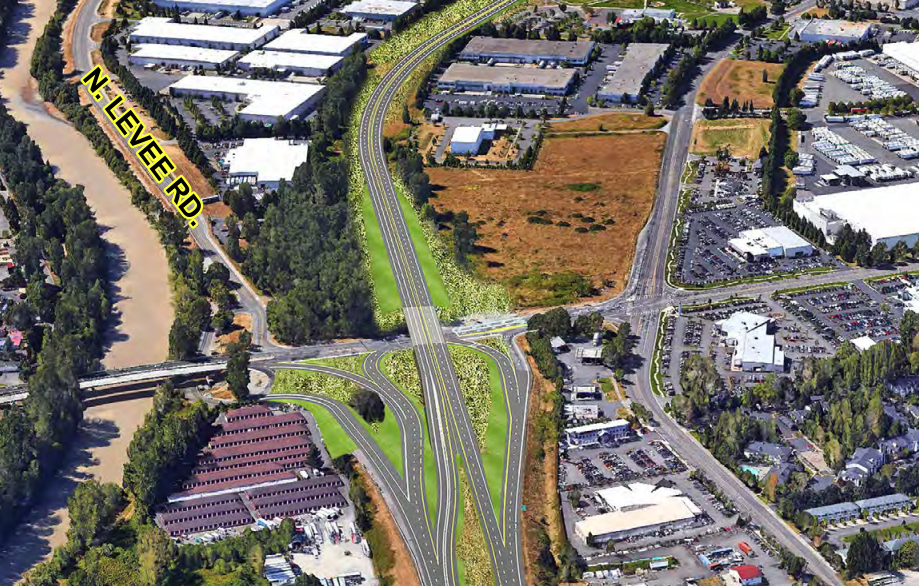 The project is still early in the planning process though with ample time to revise the interchange design approach before groundbreaking in 2025. WSDOT needs to go back to the drawing board on the interchange to safeguard non-motorists and encourage general mobility. SPUIs–and Diverging Diamond Interchanges for that matter–should never be used where people are expected to walk and bike. They stifle mobility and guarantee road injuries and deaths, which is contrary to the principles of Vision Zero that WSDOT purports to subscribe to.
The Gateway Project: Unions Need to Oppose Sprawl, Support Density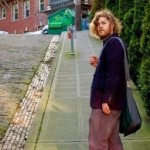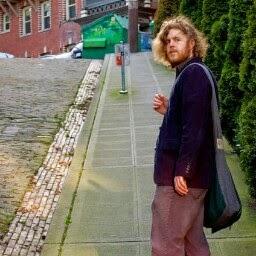 Ryan Packer lives in the Summit Slope neighborhood of Capitol Hill and has been writing for the The Urbanist since 2015. They report on multimodal transportation issues, #VisionZero, preservation, and local politics. They believe in using Seattle's history to help attain the vibrant, diverse city that we all wish to inhabit. Ryan's writing has appeared in Capitol Hill Seattle Blog, Bike Portland, and Seattle Bike Blog, where they also did a four-month stint as temporary editor.