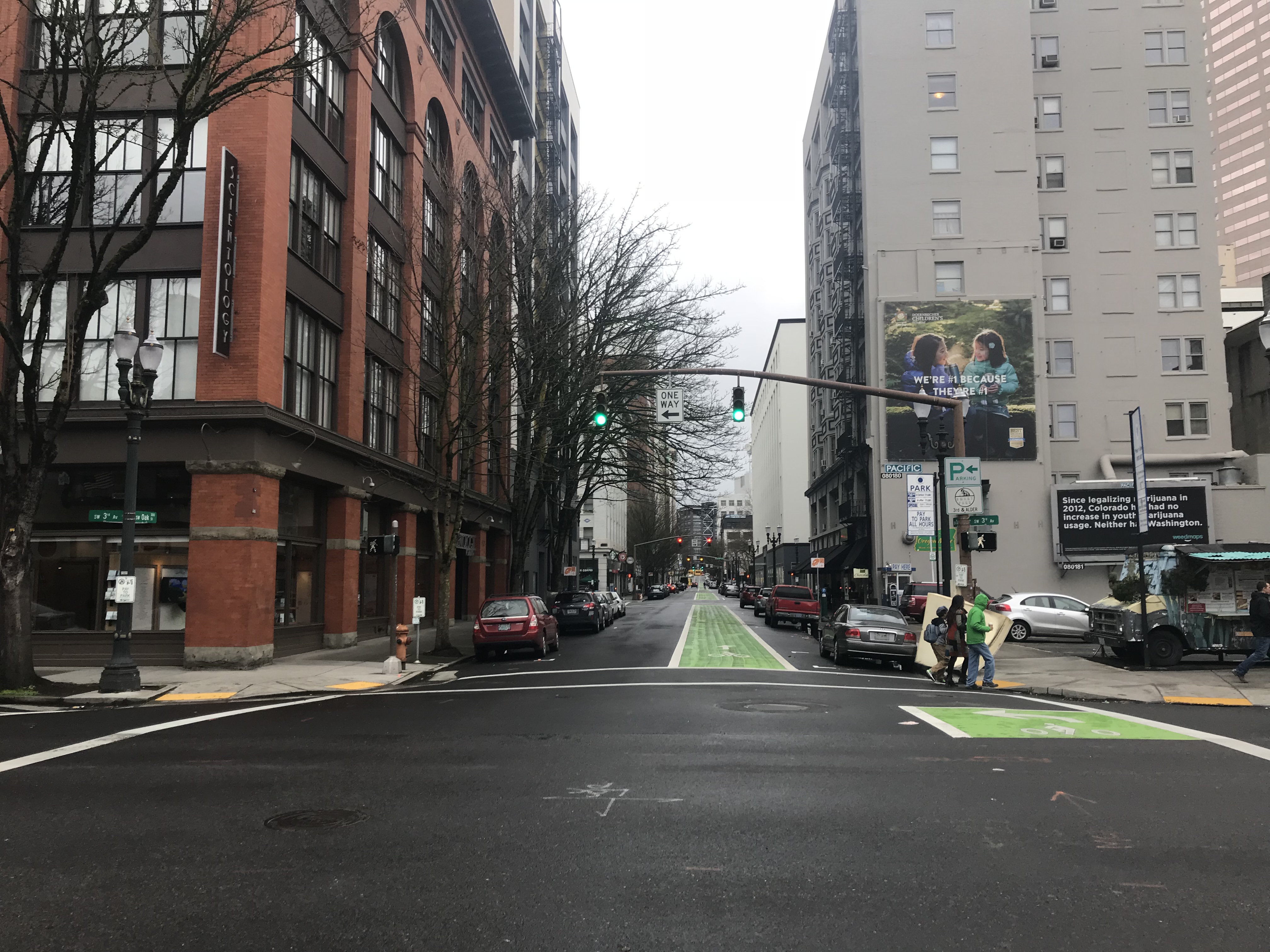 Stalling progress: Baltimore creates reasons not to implement its city center bike network.
Draconian priorities: Despite the fact that food aid is working, the Trump administration wants Americans to starve.
Quite skies: Communities across the nation, including here locally, are asking for quieter skies.
Make transit free: As a carbon emission cutting strategy, Germany is joining the bandwagon to trial free public transport.
Trade warring: Urban construction in America could become more expensive with a new tariff by the Trump administration on steel.
Stifling transit: The federal budget under the Trump administration would massively slash funding for local transit projects.
Parisian masterpiece: Paris wants to create a massive park five times the size of Central Park in its suburbs.
Devastating trend: Polar ice continues to melt away at disastrous and high rates.
Leaving Americans behind: Public housing would take a massive hit under the Trump budget.
HSR now: Cascadia Rail has launched its campaign for regional high-speed rail.
Doesn't require transit: Strong Towns says that you don't need to start with transit to build walkable communities.
Subdivision policy: Why you should care about subdivision regulations.
Next SnoCo highrise: Lynnwood is slated to get an 18-story apartment building ($), the second tallest building in Snohomish County.
Mixing uses: In Port Orchard, a mixed-use building will seamlessly feature a new public library on the ground floor.
Blocking Brightline: In Florida, counties are filing lawsuits to block higher-speed rail to Orlando.
Rural longevity: CityLab explores why rural Britons outlive their American counterparts.
Transit gaps: Jarrett Walker argues the problems with "transit gap" analyses.
NHL in Seattle: The National Hockey League has received an application from Seattle for a franchise expansion.
Capitol Hill home: The Mexican consulate is moving into the old Harvard Exit in Capitol Hill.
Success story: A new trail opened up underneath a loathed elevated expressway in Toronto last month and its attracting many users.
Bring back our trolleys: A campaign is afoot to restore the historic Benson Trolleys and bring them back to Seattle streets.

Stephen is a professional urban planner in Puget Sound with a passion for sustainable, livable, and diverse cities. He is especially interested in how policies, regulations, and programs can promote positive outcomes for communities. With stints in great cities like Bellingham and Cork, Stephen currently lives in Seattle. He primarily covers land use and transportation issues and has been with The Urbanist since 2014.