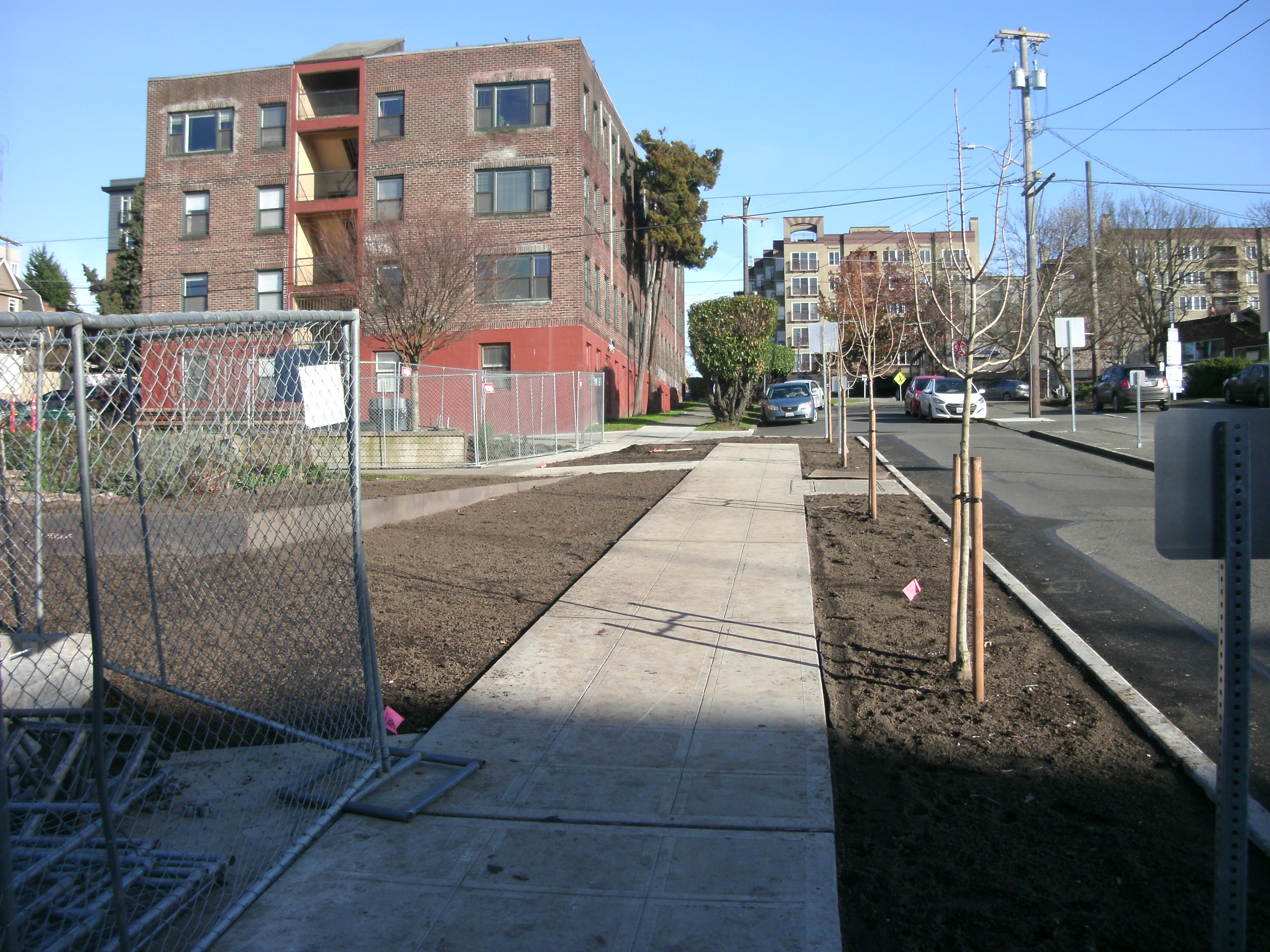 Even before Summit Slope Park opened in late 2010, advocates were looking beyond the borders of the park's lot to the narrow stretch of John Street jutting off Olive Way and asking themselves if it could be better used as park space. At the corner of Summit Ave E and E John St in Capitol Hill, Summit Slope Park includes p-patches, benches, and grass for lounging, making it a popular spot in this dense bustling neighborhood. The advocates who shepherded the project forward under the umbrella Unpaving Paradise wanted to expand their vision.
Unpaving Paradise wrote a blog post in 2009 while the park was still in planning laying out their intentions for John Street:
"…there are many different ways that we can improve and pedestrianize John St. in order to better incorporate it into the park. Some possibilities include roadway narrowing/closure, parking removal, and the installation of a landscape strip for use as further gardening space.

Any work on John St. would need to be a second stage of the development for the park – this WILL NOT be covered by the planning or budget that Parks has currently for John and Summit. However, it is still an excellent opportunity to pursue in the next year."
But it took until 2018 for the vision those advocates had almost a decade ago to become a reality. Several weeks ago the fences finally came down and a new expanded park path took the place of the old sidewalk along John Street.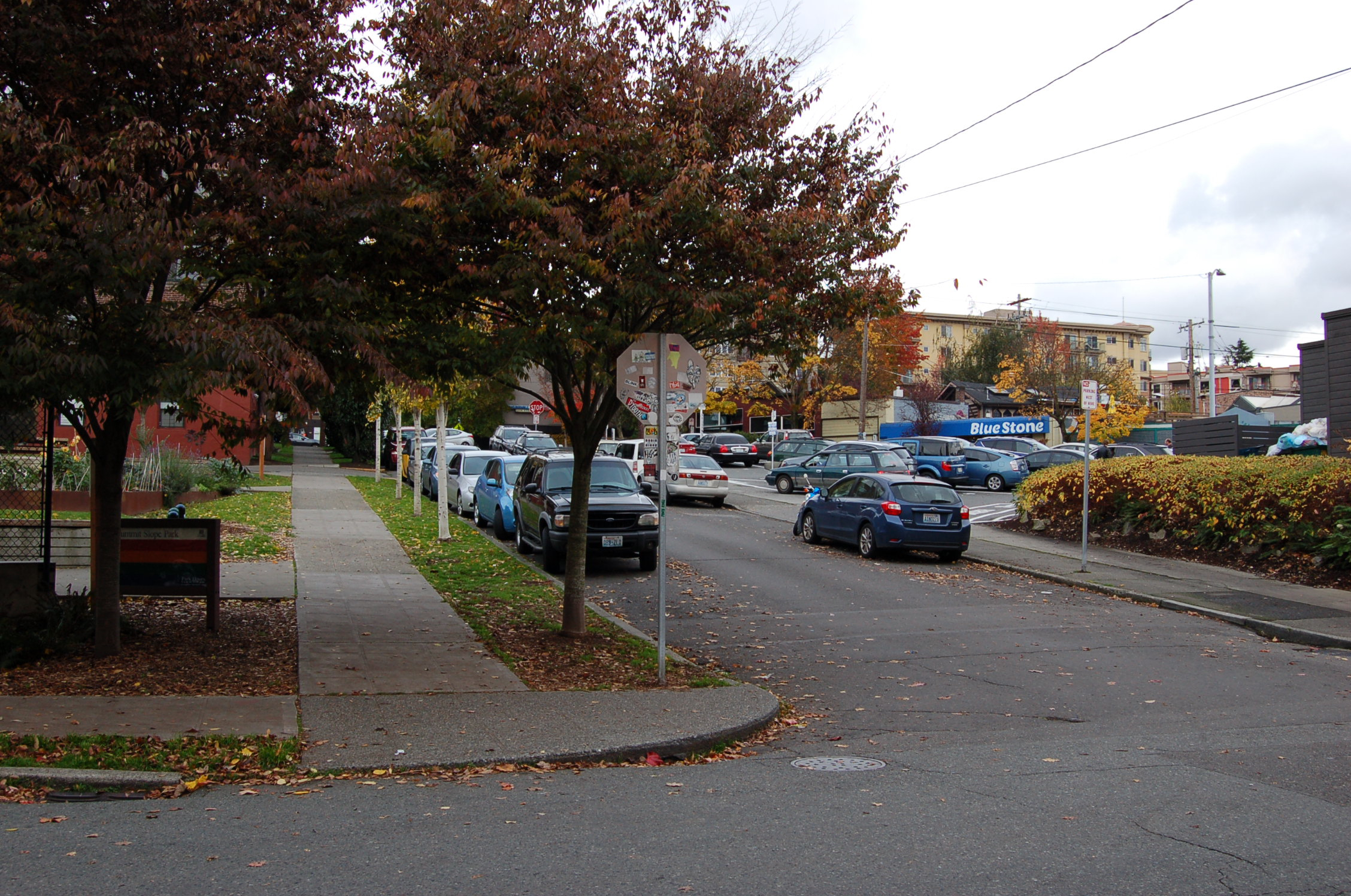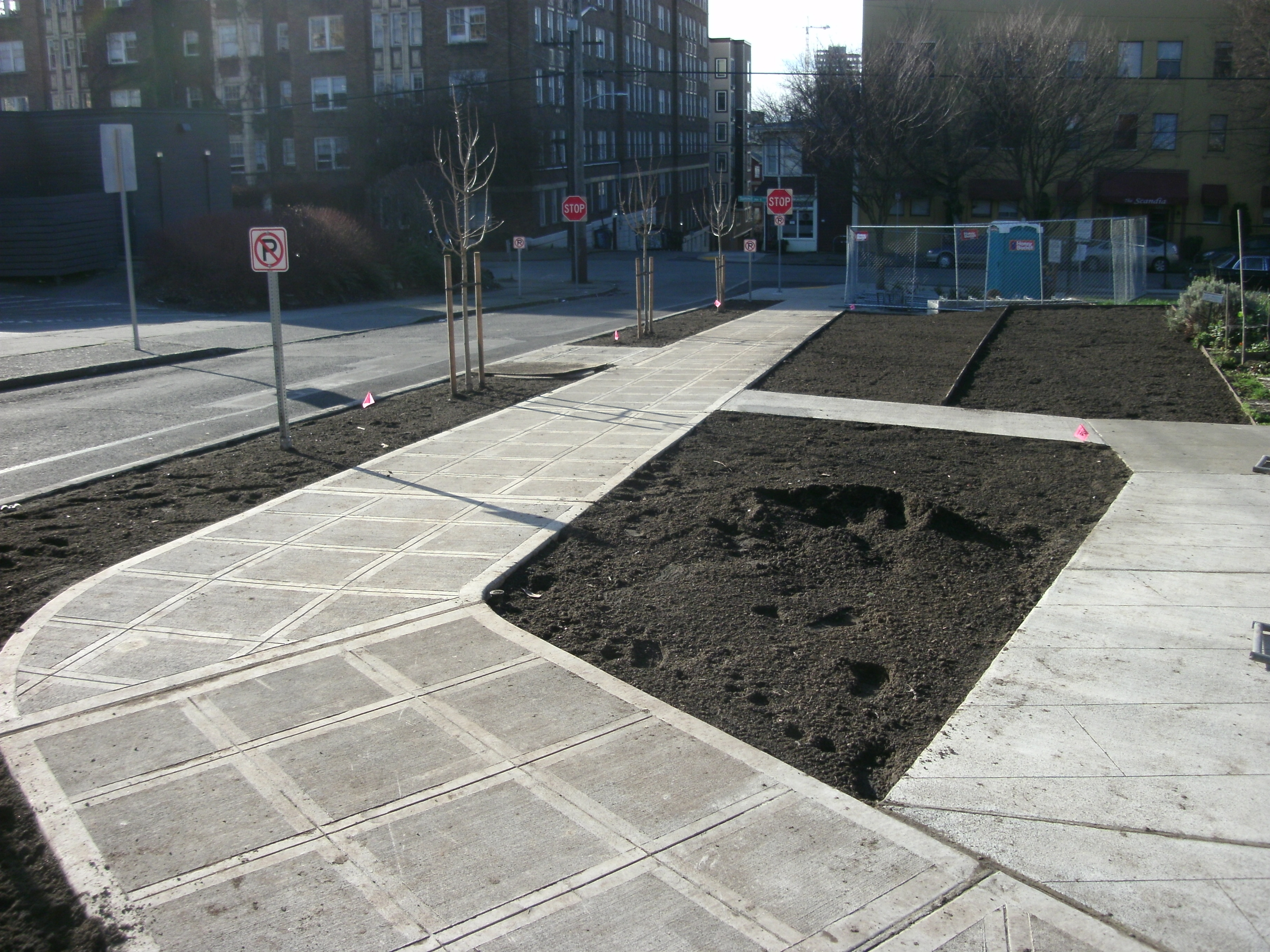 John Street, now not wide enough to accommodate any space for parking, is also not a through street any longer, with Do Not Enter signs at either end. Motorists exiting the Olive Way Starbucks parking lot are instructed via signs to only take a right to get to Olive Way, not a left to Summit.
In the coming months the park's expansion will be completed with the opening of additional p-patch plots, grass areas for lounging (the current ones are heavily coveted in the warm months) and additional seating. It was a long wait for the reclamation of John Street from parking to people space, but the results are remarkable, with the area having a completely new feeling to it. Summit Slope Park is an oasis tucked behind out-of-control Olive Way, even more so now.
A little ways up the hill, at Harvard Ave E and E Thomas St, another reclamation of street space just took place with the forthcoming opening of the Harvard Apartments. Thomas and Harvard has always been a very odd intersection, as far back as 1892, as Capitol Hill historian Rob Ketcherside documents thoroughly in this article for Capitol Hill Seattle. As he lays out, a large expanse of street there is the result of two different plats that came together to form our current street grid. It was probably home to Seattle's first pavement park, right in the middle of the street, until the city could no longer afford to maintain it and it was paved over sometime between 1946 and 1960.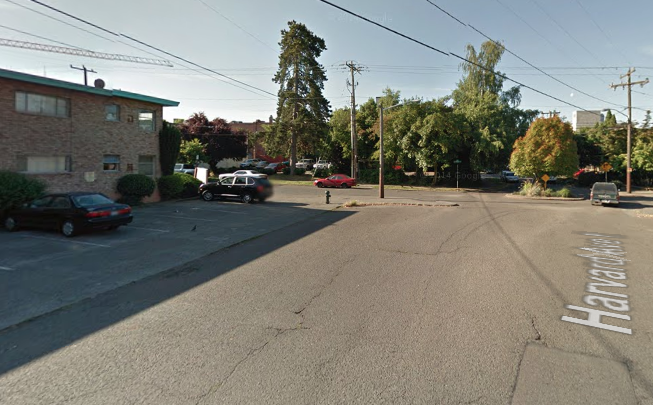 Earlier this year, the new sidewalk reopened, with the addition of an added walking path directly next to the street, with plantings extending into the street.
One small design quibble: the sidewalk alongside the street is much narrower than the one parallel to the building. Two people cannot comfortably pass one another. If sidewalks are going to be constructed in urban villages, even if they aren't the "primary" sidewalk in a project, they should still have to meet minimum sidewalk widths, which according to the Seattle Department of Transportation Streets Illustrated guide would be six feet here.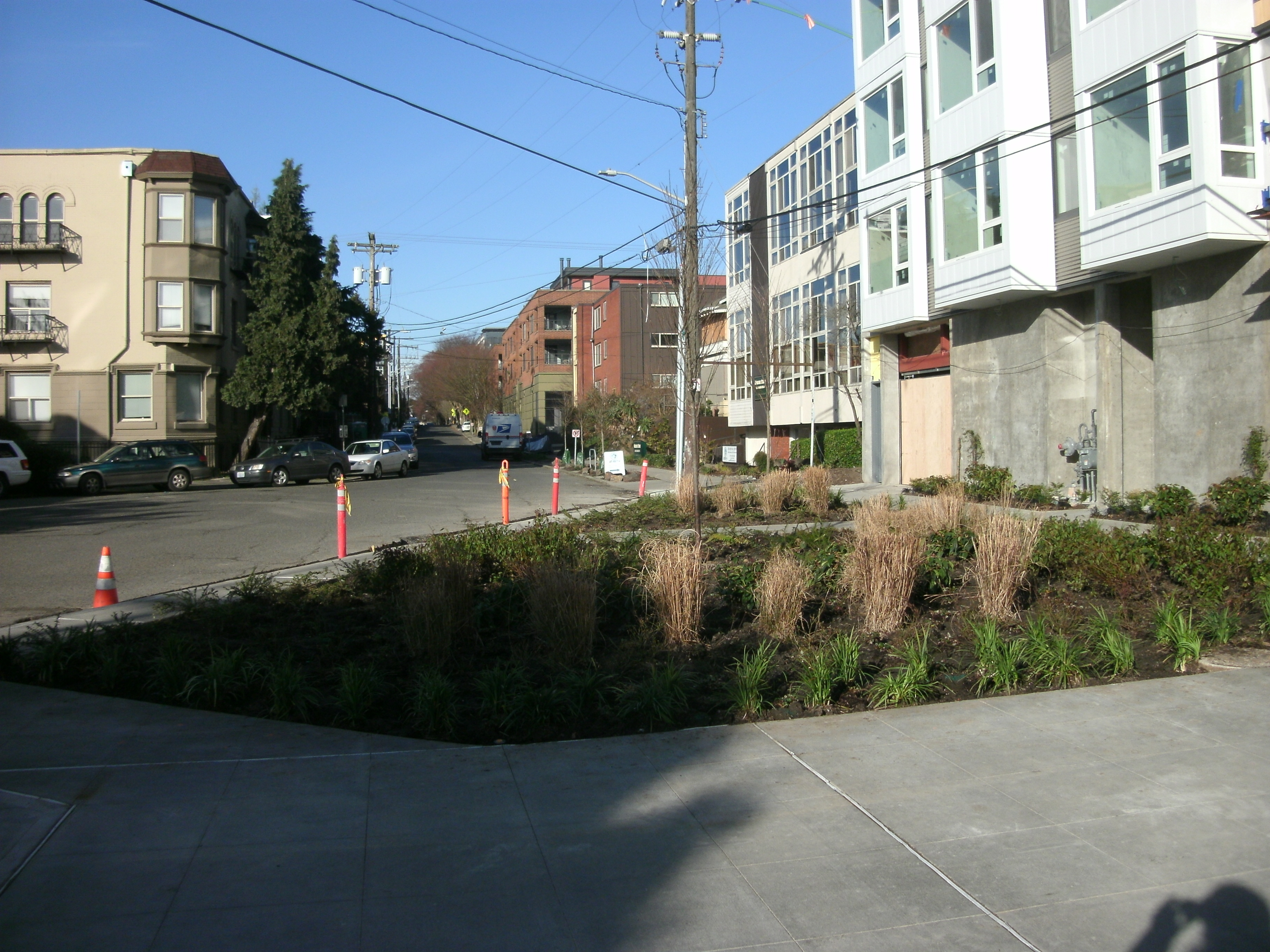 Both of these new projects for pedestrians in Capitol Hill are great examples of reclaiming space where it's underutilized to create sensible, user-friendly projects that benefit everyone. They should serve as examples for the rest of the city to follow.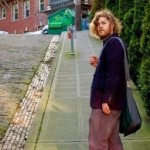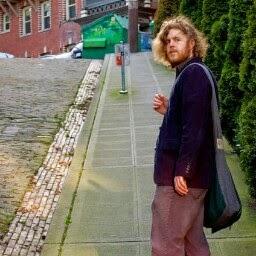 Ryan Packer lives in the Summit Slope neighborhood of Capitol Hill and has been writing for the The Urbanist since 2015. They report on multimodal transportation issues, #VisionZero, preservation, and local politics. They believe in using Seattle's history to help attain the vibrant, diverse city that we all wish to inhabit. Ryan's writing has appeared in Capitol Hill Seattle Blog, Bike Portland, and Seattle Bike Blog, where they also did a four-month stint as temporary editor.