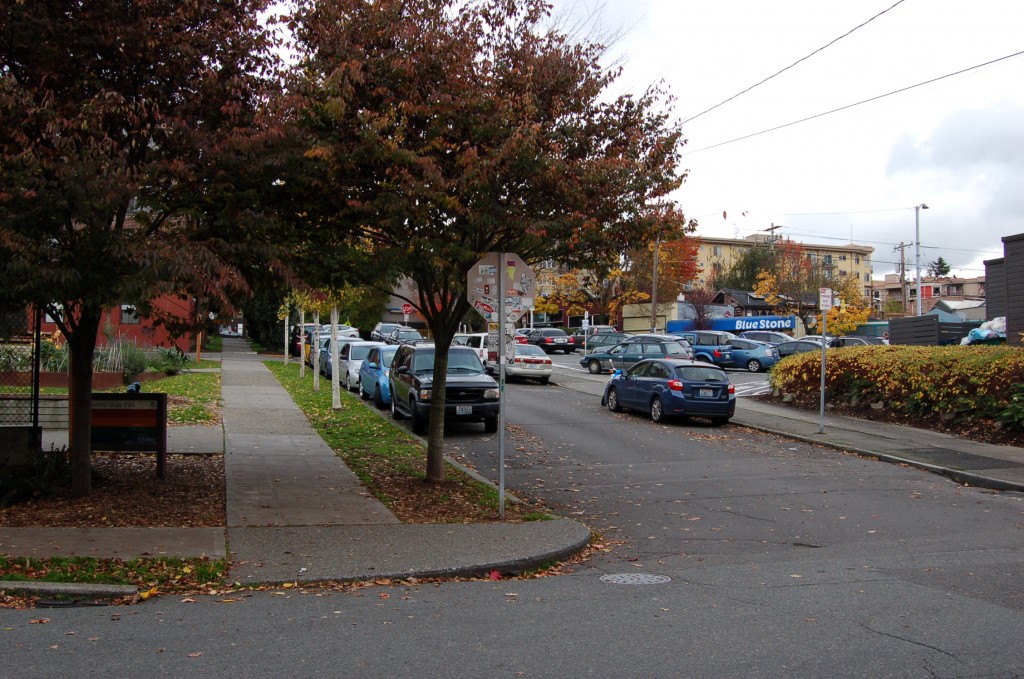 A street improvement project that is about to start construction this winter on Capitol Hill might take a lot of people by surprise, mostly because it's coming in the guise of a park improvement project. But it's been in the works for quite some time.
Summit Slope Park, located on Summit Ave E directly behind the Olive Way Starbucks, is one of the most actively used parks that has been added in recent years, and with good reason: it is located smack dab in the middle of some of the densest blocks in Capitol Hill. The skate feature, the p-patches, and the picnic table and benches all work well together to make a great urban park, but space here is limited and the park can quickly fill up.
From the park's inception, however, there had been a desire to do something about E John Street next to the park. Summit Slope Park itself is in the former home of a parking lot, so it made sense to think about taking over the parking spaces on this underutilized side street connecting Olive Way to Summit Ave.
Before construction of the park itself even began, this idea became reality, and a grant was approved as part of the Parks and Green Spaces Levy to expand the park into John Street, by eliminating the parking on both sides of the street, and making the one remaining lane one-way eastbound.

But it's taken until early 2016 to turn into a reality. With the removal of parking lanes, the sidewalk will extend into John Street, with room for a bioswale, new p-patches, and even two new tables for seating.
It won't make John Street a woonerf exactly, as pedestrians won't want to walk in the one remaining lane, but it will make an area of town that already has a high volume of pedestrian traffic more pedestrian friendly. It will also make a great urban park even better, and possibly create a model for park expansion by absorbing nearby right-of-way.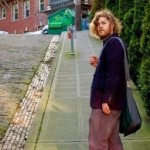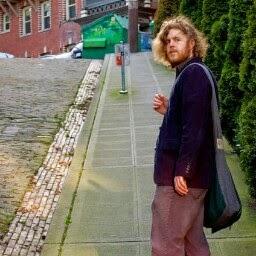 Ryan Packer lives in the Summit Slope neighborhood of Capitol Hill and has been writing for the blog since 2015. They report on multimodal transportation issues, #VisionZero, preservation, and local politics. They believe in using Seattle's history to help attain the vibrant, diverse city that we all wish to inhabit. In December 2020, Ryan started a three-month stint as editor of Seattle Bike Blog.