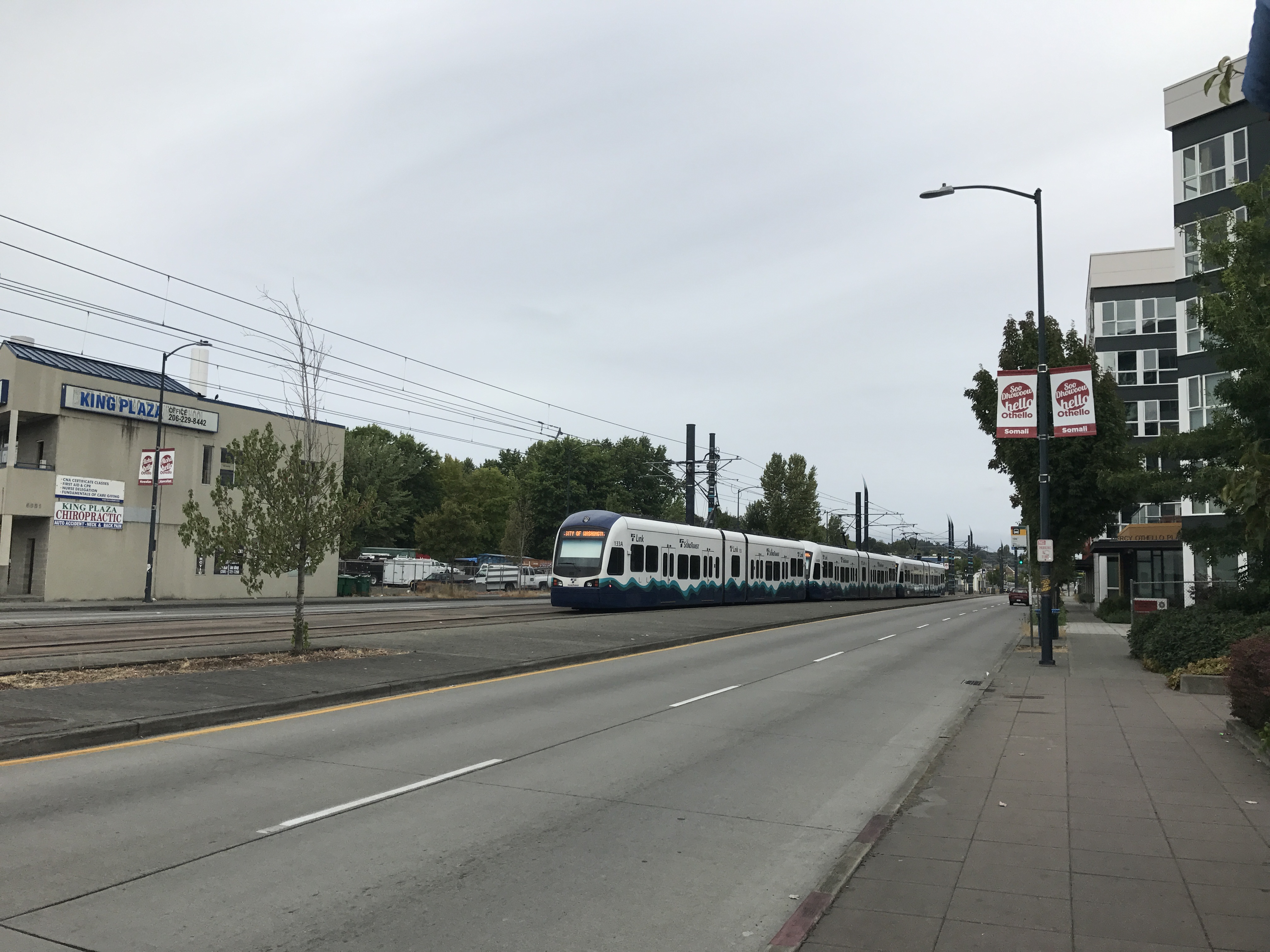 This morning, the Washington State House Transportation Committee took up consideration of Senate Bill 5955, a bill to modify the calculation method for car tab fees paid by car owners in the Sound Transit service area. The bill had passed out of the State Senate early Thursday morning on bipartisan vote, primarily for the benefit of new and luxury car owners who would reap the largest benefits, paying less for car tabs than under the existing formulas.
The Senate had worked diligently to lessen the financial impacts that modifying car tab fees would have on Sound Transit 3 program delivery. The bill, as passed by the Senate, would defer payment of $518 million by Sound Transit to a special regional account for education purposes if the agency determined that it would not be able to carry out the Sound Transit 3 program without the additional funds. The payments are supposed to come from a sales and use tax on Sound Transit 3 construction contracts.
The original bill amounted to $780 million in direct funding cuts from Sound Transit 3 and more than a $2.1 billion financial hit when accounting for other factors like increased financing costs. The Senate trimmed $518 million seemingly lowering the direct hit to $262 million with an unknown amount of long-term impact but presumably below $1 billion. Among other small technical car tab fee credit processing changes, the Senate had also inserted language that would direct cities, counties, and the Washington State Department of Transportation to partner with Sound Transit to participate in the planning process and expedite permitting for Sound Transit 3 facilities.
During public comment, Beau Perschbacher representing the Washington State Department of Licensing spoke on several matters related to the proposed bill. He said that department's preference was for delaying implemention of the car tab fee credit program by several months since his department is overhauling its information technology system for licensing through a program called DRIVES (Driver and Vehicle System). A delay would ensure less risk to the project schedule since it is planned to rollout in two phases this summer and fall. Perschbacher said that the fiscal note on the car tab fee credit program was a "scary" $8 million, but didn't have an expectation that the legislature would actually grant that amount. Instead, his department is requesting an additional $157,000 to hire additional programmers to help facilitate the credit program.
Perschbacher also commented on the retroactive credit program. He said that implementing could be difficult in unique circumstances since the language is not clear if the credit goes with the vehicle or car tab fee payer. As examples, he illustrated how it could be difficult to apply a credit if a vehicle had been reregistered outside of the Sound Transit service area or two people were associated with a vehicle registration and no longer are since the vehicle was sold. Perschbacher also said that the credit program could be an unconstitutional gift of public funds and would essentially create a nightmare situation if declared such.
Several other lobbyists expressed support for keeping the $518 million tax on Sound Transit for educational purposes and striking language related to streamlining and expediting permitting.
Turning to passing a bill out of committee, Rep. Judy Clibborn (D-Mercer Island), chair of the committee, ignored the Senate's progress on trying to speed up project delivery and provide a means to partially backfill funding cuts. She sponsored an amendment that stripped out much of the positive changes made by the Senate, except for a provision prohibiting Sound Transit from reducing or eliminating light rail and bus rapid transit projects if cost savings are required to implement the Sound Transit 3 program. Her amendment essentially mirrored House Bill 2201, which passed out of the House in January.
Several members of the committee spoke in support of Rep. Clibborn's amendment, including Representatives Mike Pellicciotti (D-Federal Way), Lillian Ortiz-Self (D-Mukilteo), and Javier Valdez (D-North Seattle). Rep. Ortiz-Self, however, did say that she still wanted to find a way to backfill the funding cuts.
The sole dissenting voice was Rep. Jake Fey (D-Tacoma) who said that he "loved the Senate Bill" and would be voting against it.
"I think it restored, for my community, and for Snohomish County a more likely scenario light rail will get built to our constituents," Rep. Fey said. "So I'm all in favor of the proposal in terms of reducing the car tabs, but I do not it should be at the sacrifice of making sure that Sound Transit 3 is completed."
Only four of committee members opposed the bill, including Representatives Matt Shea (R-Spokane), Gael Tarleton (D-Seattle), and Jesse Young (R-Gig Harbor) in addition to Rep. Fey.
So far, 440 people have sent letters through The Urbanist's Action Network tool. Transit supporters should contact their state representatives to urge them to protect Sound Transit and backfill any cuts. Calling them would be helpful as well. The stakes are high.
Washington State Senate Passes Car Tab Bill Threatening ST3 Projects

Stephen is a professional urban planner in Puget Sound with a passion for sustainable, livable, and diverse cities. He is especially interested in how policies, regulations, and programs can promote positive outcomes for communities. With stints in great cities like Bellingham and Cork, Stephen currently lives in Seattle. He primarily covers land use and transportation issues and has been with The Urbanist since 2014.