As part of our endorsement process at The Urbanist, we ask candidates to complete a standard questionnaire to better understand and evaluate their positions on housing, land use, transportation, and other important issues. We then share this information with our readers to help inform their own voting decisions.
This year we are considering selected candidates running for US Congress, Washington State Legislature, and King County Prosecuting Attorney. We are publishing the questionnaires in full, concluding with our official general election endorsements in mid-October.
The following questionnaire was submitted by Nicole Macri running for Legislative District 43A. Macri also submitted a questionnaire in 2016,  garnered our endorsement, and won the seat. Macri's opponent this time around, John Peoples, did not submit a questionnaire.
***
Rapid Fire
Do you consider yourself an urbanist?
Yes.
Do you support an income tax?
Yes.
Short Answer
How do we keep Sound Transit 3 (ST3) timelines on track given that the Trump administration is slow-walking or eliminating grants for transit projects and construction costs are skyrocketing?
Most importantly, the legislature must protect current Sound Transit funding. As with any use of the public's funds, Sound Transit's staff and board must closely monitor and manage its revenues and expenses in real time. If trade-offs are required, they must prioritize the timely creation of light rail infrastructure. Sound Transit should keep the legislature informed of unanticipated shortfalls which significantly delay projects, so we can better work together on potential solutions.


What is your position on the Sound Transit car-tab tax? Would you support a plan that cuts Sound Transit's budget?
During the 2018 legislative session, I helped defeat efforts to strip Sound Transit 3 of millions of dollars, ensuring vital transit projects may continue on schedule.

It's not clear if this issue will return for consideration in 2019. I will only support changing the MVET fee schedule to better align with actual car value depreciation rates if the legislature simultaneously and fully backfills the projected funding shortfall this would induce with some other dedicated and equitable source of funds.

With tens of thousands of people moving to our region over the past few years, I am committed to realizing the vision for fast and efficient transit. I will continue to work to protect the promise made to voters when they approved Sound Transit 3 in 2016.
How will you leverage state resources to increase affordable housing?

I've spent much of my adult life working on the challenges of housing affordability and homelessness. These problems are now at crisis levels across the state. Today in King County, more than 100,000 low-income households spend more than half their income to cover their housing costs. And, high housing costs are challenging more middle-income working families. This crisis is also not impacting people equally, as renters and people of color are more likely to be overburdened by housing costs, and at greater risk for displacement.

I was proud to be at the forefront of legislative efforts in 2018 that yielded the most action and resource to address these problems in over ten years. However, we are not bringing resources commensurate with the scope of the problem. Legislators must act urgently in 2019 to dramatically increase state investment in the creation of low-income housing, support communities to speed up construction and remove impediments to affordability, and increase renter protections to prevent displacement and homelessness. I will be sponsoring a number of bills and budget actions next session to do just that.
Washington is ranked as having the most regressive tax code in the nation. Rich households pay a much lower effective tax rate than poor households. What, if anything, do you propose to do about that?

Working with our community's most vulnerable residents through my job outside the legislature, I see how our inadequate state budget fails to meet basic community needs, and the impacts our regressive tax structure has on everyday people.

Legislators need to take bold action to clean up and rebalance our inequitable tax code so we can invest in the things that help all communities thrive. We need balanced, accountable and shared revenue sources that are stable and sufficient. We should reduce taxes for Washington households with middle and low incomes, protect small businesses, and ensure the wealthiest individuals and corporations contribute to the vitality of our state.

I support policies that promote equity in our tax structure, including the implementation of an income tax and reducing our disproportionate reliance on sales and property taxes to meet basic infrastructure needs.

In the short term, I support the implementation of a capital gains tax, the strategic elimination of corporate tax breaks and other loopholes that do not have a demonstrated public benefit, and the implementation of sunsets on existing tax exemptions to ensure routine re-examination by the legislature to ensure continued alignment with state priorities.

How should our state address climate change and would you back a carbon tax bill similar to what Governor Inslee has proposed? 
I have spent my life fighting for justice, safety, and equity and there is no crisis that more directly challenges those values than climate change. Washington State is positioned to be at the forefront of reducing carbon emissions. We must raise revenue to make the investments necessary to transition from a fossil fuel economy to a renewable energy economy. We need to make sure that the communities who are most impacted by the negative consequences of climate change receive the resources they need and also make sure that there is a just transition for workers who earn their livings in the fossil fuel economy.

I support I-1631, and am working for its success on the ballot this November. I remain committed to having the legislature set aggressive targets to get Washington to 100% fossil-free electricity, and dramatically cleaning up our carbon output through transportation. I supported Governor Inslee's plan, but prefer I-1631, which invests a greater proportion of proceeds into an equitable transition from fossil fuels. 

Would you vote to permit local transit agencies and police departments to implement camera enforcement of transit lanes in order to keep buses moving through traffic bottlenecks? Why or why not?
Similar to toll transponders and other technologies that have the capacity to track our comings and goings, I support camera enforcement if it includes some reasonable protections to ensure it is used only for the intended purpose. It is not difficult to imagine real-life examples of harm caused by misuse of data, especially on marginalized people.

For instance, just a few months ago, we learned about unauthorized sharing of identifying information by the Washington Department of Licensing (DOL) with U.S. Immigration and Customs Enforcement (ICE), and how it likely contributed to the detainment and deportation of Washington residents. The legislature should take action to ensure protection of identifying information, and transparency from local government agencies regarding their collection and use of this data.

How can we protect and preserve the open spaces in Washington State?
We need to make adequate capital investments that protect Department of Natural Resources, Department of Fish & Wildlife, and State Park lands. We must protect the Growth Management Act from constant attacks in the legislature, and provide support to local governments to do adequate planning for growth. We need to invest in infrastructure in ways that incentives density in cities and towns, protects agricultural and open spaces, and prevents sprawl. Finally and most importantly, we must engage the communities who are most impacted by pollution and environmental degradation, and who have the greatest barriers to accessing open spaces across our state, to develop policies that ensure the benefits of density and open space are evenly distributed. 
What is your favorite mode of transportation and why?
I love light rail. I'm fortunate to live a short walk from the Capitol Hill station. For me, it's convenient, more predictable, and faster than most other modes of transportation for my routine travels through town. I walk quite a bit, and like having the flexibility to switch between transportation modes, depending on where I'm going and when I need to get there. I ride the bus nearly every day, and occasionally use rideshares to get quickly from point to point when my schedule and destinations don't match up with public transit. 
The next time the state legislature crafts a major transportation funding package, what do you want to see in it?
We must continue to work toward a sustainable and equitable transportation system that expands infrastructure for transit, bikes, sidewalks and other options and connects people to opportunity. I support approaches that protect family wage jobs across multiple sectors and areas of the state. This includes doing thoughtful multi-modal transportation planning that considers both commuter and commercial needs.

Fossil fuel-based transportation is the leading contributor of dangerous greenhouse gas emissions in our state. With 1,000 people moving to the Puget Sound region each week, and the disastrous impacts of climate change manifesting more quickly than many had anticipated, the legislature must take action to expand no- or low-carbon transportation options, including transit.

We must use targeted strategies to reach universal goals and focus on equity over equality, and ensure communities that have historically been oppressed and marginalized can achieve equity in access and opportunity. This is only possible when historically marginalized communities can influence policy and funding decisions before they are enacted. For me, this is best done by establishing authentic, long-term relationships with communities who are often "absent from the table" when policies are designed and debated.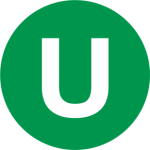 The Urbanist was founded in 2014 to examine and influence urban policies. We believe cities provide unique opportunities for addressing many of the most challenging social, environmental, and economic problems. We serve as a resource for promoting urbanism, increasing political participation, and improving the places we live. The Elections Committee consists of various staff members of The Urbanist and is a standing body representing the political values of our organization.