The City of Seattle is seeking a team of "highly experienced" consultants to undertake a year-long feasibility study.
2018 has been a big year for freeway mitigation projects in Washington State. From the construction of the state's first freeway overpass for wildlife on I-90 east of Snolqualmie Pass, to the release of the final design concept for the Montlake lid over SR520 in Seattle, to the announcement of a freeway lid park over I-405 as part of the Bellevue Grand Connection, an increasing amount of effort is being focused on how we can lessen the damage freeways inflict on our cities and natural environment.
The Lid I-5 campaign in Seattle continues to be the most ambitious effort in our region, and with the support of local officials and stakeholders, it is moving forward with a $1.5 million feasibility study that will analyze what it will take to construct a freeway lid over I-5 between Denny Way and Madison Street in central Seattle.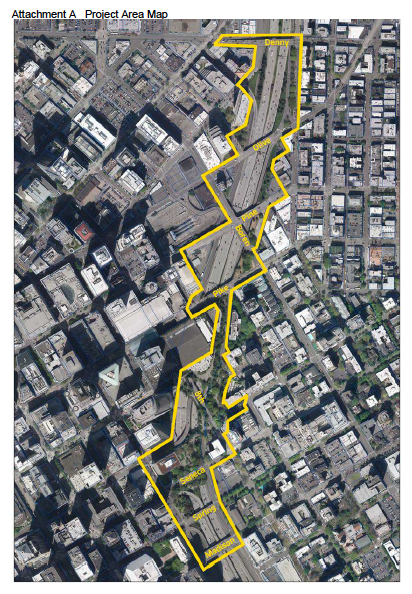 Are you part of a multi-faceted, experienced consulting team eager to tackle big urban development projects? Then be sure to check out the Request for Proposals (RFP) for the I-5 Lid Feasibility Study published on December 13th by the City of Seattle.
According to Lyle Bicknell, Principle Urban Designer at OPCD, "A key objective of the study is to understand the existing constraints to help produce a range of optimal and achievable solutions." The consultant team selected for the task will need to complete a "preliminary but credible technical analysis," which:
identifies design opportunities and constraints
provides a range of development and structural alternatives
generates viable economic models that can lead to implementation
Wanted: A Multi-Disciplinary Team of Experts
Given the complexity of the lid project, the consultant team will need to include experts from several different disciplines, including:
Structural engineering, including seismic analysis and retrofits
Civil engineering/Utilities
Real estate and development economics
Urban planning and design, including land use law
Landscape architecture, including green stormwater systems
Environmental analysis
Transportation planning and operational analysis
Road traffic noise analysis and abatement
Cost estimating
Not feeling daunted yet? Make sure to have an expert on tunnels onboard. Also, be advised that understanding of the "standards, design processes, methodologies and tools used by WSDOT, SDOT and other city and state agencies relevant to the lidding process" is required and "[b]asic understanding service and system requirements of Seattle Public Utilities, Seattle City Light and franchised utilities is also desirable."
If you are part of team of superheroes ready to take on the challenge, you have until January 28, 2019 to submit your application. Refer to the schedule below for other important dates.
The selection process will take three weeks. Teams will be assessed based on the evaluation criteria below:

The City hopes that the feasibility study will begin in March, and the contract stipulates it be completed in 12-14 months.
Full disclosure — Natalie Bicknell is not related to Lyle Bicknell, but she is a member of the Lid I-5 Steering Committee.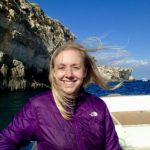 Natalie Bicknell Argerious (she/her) is a reporter and podcast host at The Urbanist. She previously served as managing editor. A passionate urban explorer since childhood, she loves learning how to make cities more inclusive, vibrant, and environmentally resilient. You can often find her wandering around Seattle's Central District and Capitol Hill with her dogs and cat. Email her at natalie [at] theurbanist [dot] org.