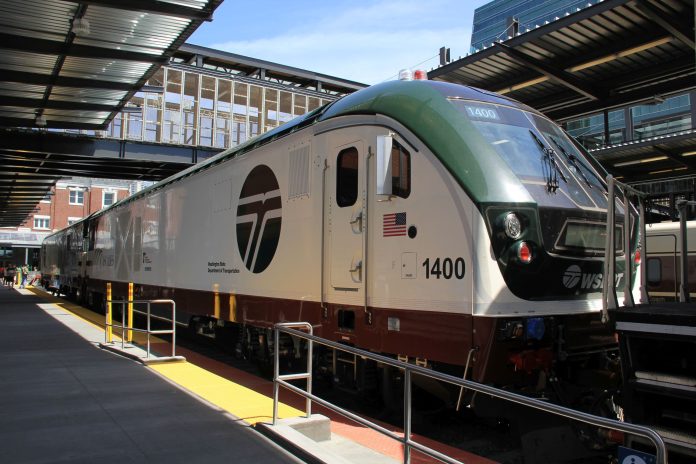 Futurewise is pushing the advisory group to use an equity lens in high-speed rail planning.
As The Urbanist recently reported, Washington state is moving forward with funding studies for an interstate high-speed rail line corridor between Vancouver, British Columbia and Eugene, Oregon. For the past year, Futurewise has served as the only advocacy organization on the Ultra-High Speed Rail Advisory Group, which is providing feedback and guidance to the consultant team preparing a feasibility study of the project.
Our top concern as a member of the Advisory Group is ensuring a strong equity focus in decision-making, especially given that community-based organizations have not yet been invited to the Advisory Group. While equity is mentioned by group members and consultants as a concern, from our perspective, equity is not yet leading the charge in the discussion, which to date has centered on priorities like alignments, cost, and environmental impacts. But from our perspective, equity is the lens by which we must evaluate all priorities: alignments serving whom, costs borne by whom, environmental benefits received by whom?
Station siting is a top concern for Futurewise in terms of determining equitable distribution of benefits and burdens for investments in ultra-high speed rail. Stations are a critical element of the ultra-high speed rail project as they drive ridership and will have large impacts on land use, transportation and housing in the areas in which they are constructed–issues that are largely outside the control of this project's scope unless other state initiatives fill the gap.
A potential future station in Kelso/Longview highlights these concerns. Currently, two of the three proposed alignments and station locations show Longview/Kelso as a potential stop, which makes sense given the existing Amtrak stop in Kelso. However, Kelso has a 29% poverty rate (more than twice the state average), and the median property value is $125,000, about a third of the state average. A high-speed rail line that would allow people to live in Kelso or Longview and easily commute to Seattle has the potential to increase access to jobs and drive economic development. At the same time, absent other policy interventions, a new stop is also likely to increase sprawl, gentrification and displacement of vulnerable populations in the area.
The use of a racial equity lens in the project development would help address these issues–but has the train already left the station? We hope not. Futurewise helped spark and now sits on an equity-focused sub-committee of the group that is developing a racial equity "statement" for the project and has recommended that the next phase of the project include an equity advisor as part of the team. Our hope is that this advisor can facilitate future discussion–including input from community–around station siting and other issues from an equity perspective.
King County Council Considers New Winery Regulations
The King County Council is considering Ordinance 2018-0241 that would change regulations for wineries, breweries and distilleries in the county. The ordinance was drafted to address increased concerns from residents and farmers in rural King County regarding the illegal operation of wine or beer production facilities and tasting rooms on properties zoned for agricultural and rural uses and to legalize some of the tasting rooms. However, Futurewise is concerned about the environmental and development impacts of the proposed ordinance and opposes its passage in its current form.
In the past decades, more and more wineries and breweries have opened production facilities and tasting rooms in the Sammamish Valley. Some have been sited in Woodinville allowing them to operate without adversely impacting neighbors. However, rapid development outpaced the County's capacity to enforce its regulations intended to manage their adverse impacts. In fact, the County has not updated regulations for alcohol producers in 15 years! As a result, illegal tasting rooms and production facilities have proliferated in unincorporated rural King County and created tensions with working farms and rural residents in the region.
The new ordinance being considered would create three tiers for alcohol production facilities and tasting rooms. The smallest tier would allow small-scale commercial production facilities as home businesses and eliminate onsite tasting, events or sales. The next tier, for properties on at least 2.5 acres of land and up to 3,500 square feet would allow product tasting and sales and allow temporary-use permitting for events. The largest tier would allow for up to an 8,000 square foot facility on a site of at least 10 acres and allow product tasting and sales and special permits for events.
For the first five years, properties in the Agriculture zone would be required to grow at least 60% of product in Puget Sound counties. After five years, at least 60% of their product must be grown on-site. To protect agricultural lands from non-agricultural uses, the Growth Management Act requires that uses that do not process agricultural products grown on the site must protect working farms and comply with limits on the amount of land that can be used. Not all of these protections are included in the proposed ordinance.
Futurewise believes that the ordinance in its current form does not adequately protect agricultural or rural lands from development nor protect rural lands and natural habitats from damage. The Growth Management Act requires the protection of rural character. These new regulations will spur development in rural areas by allowing urban scale uses in the rural area and increase traffic in agricultural and rural areas.
We believe that passage of the ordinance in its current form could have potential negative direct and indirect impacts on working farms including increased purchases of land by speculators at prices farmers cannot afford, the conversion of agricultural land to non-agricultural uses and stormwater runoff impacts on fields and farms. Finally, we foresee negative environmental impacts including increased stormwater runoff into streams and rivers and increased ground water use that will reduce stream flows in the summer and fall adversely impacting salmon and other fish. Reduced stream flows will increase pollution in streams, the Sammamish River and Lake Washington.
Futurewise has submitted comment letters as well as testified before the King County Council regarding this ordinance. We hope that the County Council will take our input seriously and improve this ordinance to better balance economic development priorities in the County with needed protections for rural and agricultural lands.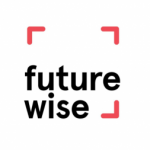 Futurewise works throughout Washington State to encourage healthy, equitable, and opportunity-rich communities and to protect our most valuable farmlands, forests and water resources through wise land use policies and practices. Founded to help support implementation of the first-in-the-nation Growth Management Act, we focus on directing equitable growth into our urbanized areas and preventing the conversion of wildlife habitat, open space, farmland, and working forests to subdivisions and development.