Today we're kicking off our fall subscriber drive. The Urbanist was founded as an all-volunteer organization and has operated that way for most of our five-year history. Despite a proud list of accomplishments, it's become more and more apparent that we need paid staff. To that end, we're working on raising revenue and our biggest source is reader subscriptions. During this drive, we'll try to illustrate the value we add and hope you become a monthly donor–or if you're already donating–consider increasing that dollar amount.
Moving toward Paid Staff
Anyone that's followed land-use issues in Seattle is well aware of how slow progress can seem. We know the changes we want will take years and require continuous effort. In order to meet that challenge, we know we need more than volunteers. In no way should this diminish the Herculean effort of The Urbanists' volunteers. For five years they've published content every day, put together regular educational programming and lobbied our electeds, all while doing organizational development to grow capacity.
But during that time we've also seen a lot of volunteers come and go. We've gone through troughs in which we don't have the capacity to do important work. More than one person has left after burning out. Most importantly though, the ongoing survival of the organization has always seemed a little tenuous. One fewer super volunteer and we might have to close shop.
There is no way around these problems besides adding paid staff. This alone will determine whether or not the organization can become an institution that creates change over the long run.
Current Status of the Organization
Right now The Urbanist has enough revenue to pay one person a decent wage at about 20 hours a week. Last year, we put that revenue towards part time staff and hired operations and development coordinator Alex Wheeler. His time has mostly been focused on fundraising and but he's also had time to organize monthly letter writing campaigns and manage the newsletter, expanding the organization's capacity while assisting allies.
But a part-time employee isn't enough to provide the organization stability and volunteer writers can't always cover important issues. We're still depending on volunteers to manage critical tasks, like the daily publishing and paying our taxes. When our website goes down, we have to hope volunteers are available to bring it back up.
There's no doubt that we need to raise more revenue. If you believe in what we're doing and you'd like to see our work continue, it's critical that you become a monthly subscriber. And this drive, we're offer subscriber benefits as an added perk and thank you for donors. If only 5% of our monthly readers became monthly donors, we would have enough revenue for three staff members. Consider subscribing today!
Fall Subscriber Drive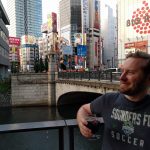 Owen is a solutions engineer for a software company. He has an amateur interest in urban policy, focusing on housing. His primary mode is a bicycle but isn't ashamed of riding down the hill and taking the bus back up. Feel free to tweet at him: @pickovven.