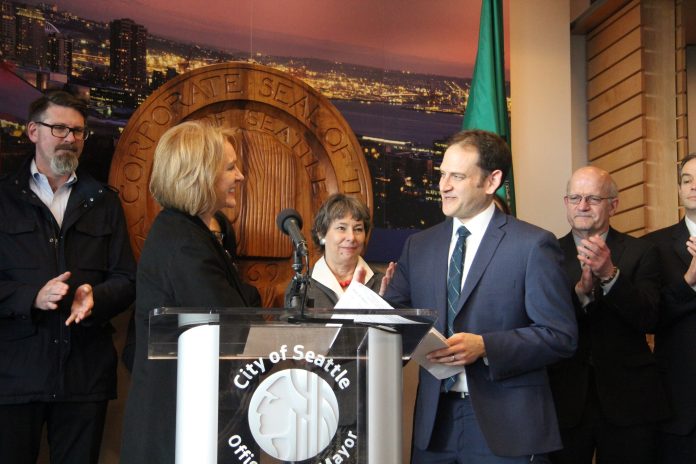 In November we are excited to be joined by Sam Zimbabwe, the Director of the Seattle Department of Transportation (SDOT). He will be talking about transportation in our city and his experience as director. He'll also field your questions. The meetup is from 5:30pm to 7:30pm Tuesday November 12th.
Sam joined SDOT in the beginning of 2019, right at the beginning of the Seattle squeeze. According to the SDOT Blog, prior to joining SDOT, he was in Washington, D.C., where he worked for the District Department of Transportation (DDOT), first as the Associate Director for Policy, Planning and Sustainability, then as Chief Project Delivery Officer, responsible for transportation planning, capital project design and construction, traffic engineering and signals, and transit service delivery.
Before working in DC, Sam was the Director of the Center for Transit-Oriented Development, a national nonprofit partnership dedicated to leveraging transit investments to preserve and create equitable communities. He has a background in urban design and transportation planning and spent five years working for urban design and architecture firms in the Bay Area. Zimbabwe holds a master's degree in City Planning from the University of California, Berkeley and a bachelor's degree in Urban and Regional Studies from Cornell University.
This monthly social event is free, all ages, and open to everyone. Come by if you want to meet other people who care about our city, network, or hear from an inspirational speaker at a local establishment. You can find us in the lower room, and our guest speaker starts at 6:30pm.
We will be at the Panama Hotel Coffee and Tea House in the Chinatown-International District again. They have coffee, tea, beer and wine, and food available. They are also a cool independent cafe in a wonderful historic building in one of Seattle's great urban neighborhoods. Please note the space has accessibility challenges. Please contact us for assistance and we will do everything we can to accommodate your needs. We hope you can join us!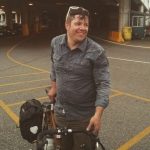 Patrick grew up across the Puget Sound from Seattle and use to skip school to come hang out in the city. He is an designer at a small architecture firm with a strong focus on urban infill housing. He is passionate about design, housing affordability, biking, and what makes cities so magical. He works to advocate for abundant and diverse housing options and for a city that is a joy for people on bikes and foot. He lives in the Othello neighborhood with his fiance and kitty.