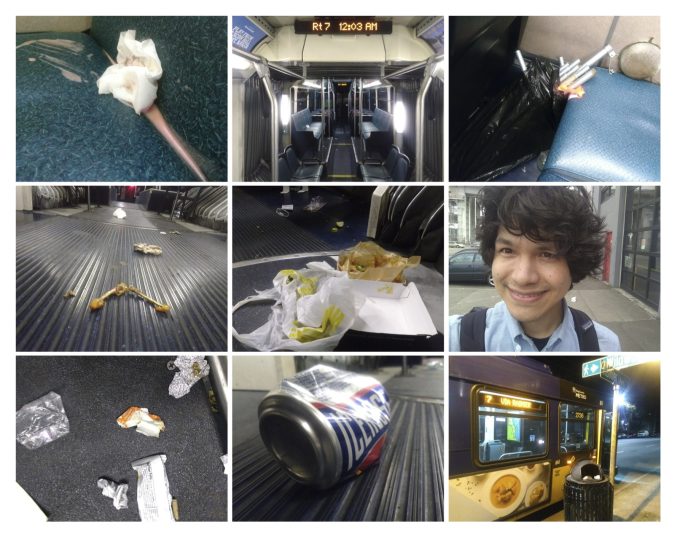 What has it felt like, returning to the 7?
I stepped away from the chaos to focus on art and school. Those twin pursuits continue, but I'm back to where I most feel the immediate pulsing beat of life. It may not be a surprise that much of these first days back feel like welcoming parades, but that hardly detracts from the gratitude these happy people engender in me. How did they remember me, ask about me, register not merely my presence now but my absence then, as they went about their preoccupations? I'm just the bus driver. But here they are now, returning my well-being with a cavalcade of fistbumps, grins, upward nods. It's a reunion, and as ever, I couldn't be happier to be accepted by (okay, most of) the community. It isn't that they know me; it's that they share in the value of a positive outlook. What are they not getting when I'm away?
"You make it personal," said one when I asked. Or another from just last night, a man my age who took off his massive earphones as he came forward:
"Hey, bruh."
"How's it goin'?"
"Ah jus' wanna say thank you for doin' like you do. Not all the other bus drivers is like you."
I tried to deflect the compliment, as I always do. "Dude, thank you! For sayin' hey, and bein' cool!"
But he continued on as if he hadn't heard me, overwhelmed by the import of what he wanted to express: "Not all of them is nice like you. And it hurts, man. It hurts."
It was the tone of his hurts. He made the moment still, way past serious, and he reminded me how much a cruel gesture can ripple out into a person's psyche. I was reminded of the days when Paul Margolis, Paul Cook, Big Tony and myself all drove the night 7 together. We had such a blast. The folks were in good hands then. Great hands. I hope the same is still true now.
As for my own personal joy in doing the route, I can think of one moment that encapsulates it all. I've made it into the parking garage after a full night, jogging in, warming up my car now. You have no idea how exhausting bus driving is. Imagine taking an eight-hour road trip everyday.
The music in my car came alive–a CD of Vivaldi string concertos. I forget specifically which Vivaldi it was (possibly La Stravaganza for you aficionados), but you know his style–rich with melody, usually at an energetic tempo, and lots of violins. You've heard it even if you think haven't. I swear the villain in every Bond movie has a soirée where Spring from The Four Seasons is playing. Anyways.
Just then another operator drove past me in the parking garage, also playing music from his car–a rap artist I couldn't recognize, but Dre-like in its high-treble piano and deep, tight bass-line, melody flowing from the lower thumping frequencies. My body began smiling before my brain even knew why:
Both of our songs had the exact same beats per minute.
For a moment the whole world came together–centuries, oceans, races, concepts. Piano and bass beatbox sang in rhythm with a tight violin section, Vivaldi's intricate melodies supplemented by a snare and bass kick right where you'd put a beat. The similarities, not the differences, of human expression became highlighted; what we have in common, the night coming alive with a wordless reminder of the unity of the human experience. Some call it harmony; solidarity; brotherhood. All good words. But I call it what it is for me:
Joy.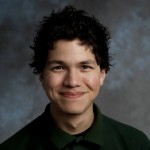 Nathan Vass is an artist, filmmaker, photographer, and author by day, and a Metro bus driver by night, where his community-building work has been showcased on TED, NPR, The Seattle Times, KING 5 and landed him a spot on Seattle Magazine's 2018 list of the 35 Most Influential People in Seattle. He has shown in over forty photography shows is also the director of nine films, six of which have shown at festivals, and one of which premiered at Henry Art Gallery. His book, The Lines That Make Us, is a Seattle bestseller and 2019 WA State Book Awards finalist.