Happy holidays from The Urbanist. In honor of the holiday, here's an Urbanist wishlist set to 12 Days of Christmas. Let's build this future together!
On the 12th day of Christmas my true love gave to me:
Twelve thousand units social housing
Eleven pipefitters piping
Ten lords we're taxing
Nine progressive councilmembers
Eight new urban villages
Seven streets a-pedestrianizing
Six bus lanes a-laying
Five road diets
Fourplexes a-sprouting
Three streetcars
Two light rails
And a bullet train in Cascadia
And a bullet train in Cascadia
And a bullet train in Cascadia…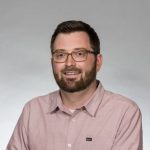 Doug Trumm is the executive director of The Urbanist. An Urbanist writer since 2015, he dreams of pedestrianizing streets, blanketing the city in bus lanes, and unleashing a mass timber building spree to end the affordable housing shortage and avert our coming climate catastrophe. He graduated from the Evans School of Public Policy and Governance at the University of Washington. He lives in East Fremont and loves to explore the city on his bike.