The Urbanist kicks off its opening 2020 subscriber drive today. For the next two weeks we'll be asking readers like you to contribute financially so we can continue the work we do.

While The Urbanist accomplishes a lot with an amazing group of volunteers, the publication needs paid staff. More importantly, the effort to build a better city needs permanent institutions relentlessly advocating for positive change. Contributing to The Urbanist is a concrete way to guarantee there are institutions working for a better city.

Over the course of the next two weeks, The Urbanist will:

Run a pop-up reminding readers to become subscribers;
Host a fundraising event on February 9th with excellent speakers and raffle items; and
Provide a number of posts highlighting what we've accomplished over the last six months.
This year also marks a big organizational change. Over the last six years since founding The Urbanist, I've served as the volunteer executive director. Last year, we decided it's time for me to step away from that role and hand off responsibilities to Doug Trumm.

Doug has served as the Publication Director for the last couple years and during that time proved to be an incredible teammate. He grew readership, recruited volunteers, and helped show all of us how to be a better ally organization within the city's ecosystem of advocates. While dedicating much of his free time to the organization, he also attended and graduated from the Evans School at the University of Washington, earning an Master of Public Administration.
I can say personally, that Doug has been an incredible person to work with and I have nothing but admiration for him and confidence in his ability to get The Urbanist to the next level.

Over the next two weeks, my hope is that each and every person reading this takes time to subscribe–or if you're already a subcriber–considers increasing your donation. The future of this advocacy depends on your subscriptions. We can't do it without you.
Opening 2020 Subscriber Drive Article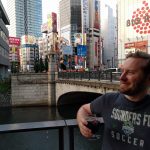 Owen is a solutions engineer for a software company. He has an amateur interest in urban policy, focusing on housing. His primary mode is a bicycle but isn't ashamed of riding down the hill and taking the bus back up. Feel free to tweet at him: @pickovven.