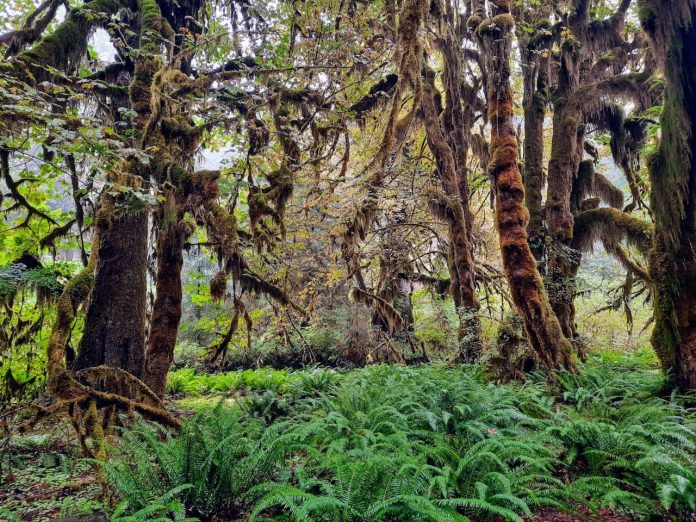 Dear Councilmembers,
My name is Andrew Grant Houston and I am a queer architect of color, urban designer, housing activist, and serve as a board member for both the Pike/Pine Urban Neighborhood Council as well as Futurewise Washington. Though I have taken a backseat in recent months while watching and reporting on council actions related to civic issues, as this topic is within my personal area of expertise, I felt it imperative to provide my thoughts on the matter. I am writing you this note to express my concern with Resolution CB 31933, "A RESOLUTION expanding the requirements for the Summary and Fiscal Note that accompanies new legislation so that it also considers impacts of climate change." As the resolution is currently written, there are four main reasons as to why I believe you should vote against the "carbon note" legislation in its current form:
It lacks an understanding of the current state of the climate crisis and how a "carbon budget" works;
It is not informed by local leaders or grassroots organisations working on this issue;
It could delay climate action and do harm through those delays; and
It is a distraction from actual action to combat the climate crisis.
Carbon Emissions Don't Stop At the City Line
A major concern with the current resolution is that the questions focus solely on Seattle and only within the frame of an increase in carbon emissions or a decrease in carbon emissions, the goal being (from my understanding) that all new proposed legislation does not contribute to an increase in emissions. The problem with framing our emissions as a city in isolation from the county, region, and even the state is that emissions don't stop at the city line. A discussion and strategy on how to best use the remainder of our carbon budget—the permissible amount of emissions between now and a 1.5° Celsius increase in global temperature—should be happening at the regional level.
As one of the jobs centers within the Puget Sound, we both have the right as well as the obligation to use more carbon emissions in the short term than other cities in the form of transit and housing infrastructure. When we choose not to do so, those policy choices have impacts on where people can choose to live and how they are able to get to work, which both have impacts on the amount of carbon emissions that the region as a whole produces over time. Does the legislation as written require this level of regional recognition of carbon emissions?
Expanding on this, my interpretation of the legislation in its current form is that it frames any policy choice in an antiquated paradigm and understanding of how to address climate change: that by simply not using additional emissions we will be able to stop the problem. Unfortunately, we have already passed that point in the crisis and need to reframe policy choices not simply as increasing or decreasing emissions in the immediate term, but taking policy and examining it in the larger regional carbon budget through performing an extensive life-cycle analysis which not only recognizes the energy produced during the construction process (known as embodied energy), but also the savings over time related to these changes.
A quick example of this is building a home. If I build a home once to last 80 years, it will use less energy than if I built a home to last 20 years, even if I am using the same materials three more times to get to 80 years. For more information related to life-cycle analysis, I would recommend looking at the work of the Carbon Leadership Forum, which is based on the University of Washington campus and led by local expert Kate Simonen.
'Nothing About Us, Without Us'
Speaking of experts in the field, something else that concerns me with this legislation is the lack of input from known organizations that are actively involved in climate advocacy and environmental justice work within Seattle. This includes but is not limited to: 350 Seattle, Got Green, Puget Sound Sage, The Sunrise Movement, even the C40 Cities Initiative of which the City is a member. It has been stated many times this year related to policy: "nothing about us, without us." Has there been any commitment to engaging with these or other organizations in refining this policy before its final passage? Is it the intent of the Council to pass this legislation before the seating of the Green New Deal Oversight Board, of which this resolution would most certainly impact?
The Appeal(s)
Related to the Green New Deal and tied to the conservative view of environmentalism I mentioned earlier, I see this legislation as a potential tool to be used and wielded in a similar fashion as the State Environmental Policy Act (SEPA). I believe, through no direct intent by the current Council, the responses related to climate change implications could be used to kill anything that could result in any increase in carbon emissions, whether or not those emissions would be set off over time. One of the largest challenges to building housing anywhere in Seattle is the years of challenges brought on through SEPA appeals (Fort Lawton, anyone?).
When we move to pass changes in the next comprehensive plan that would advocate for an increase in housing production, would this environmental review—which in its current form only asks for a qualitative response, and not a quantitative one—have enough weight to prevent those changes from happening? Housing delayed is housing denied, and as clearly shown by recent news that most people who move out of King County are being pushed into neighboring counties, housing denied in King County means that increases in carbon emissions will be that much greater for those who join the ranks of the "super commuter."
We Already Know What Needs To Be Done
Lastly, one of my largest concerns related to this resolution is that it does nothing to address the current use of our carbon budget, which aside from Covid-19 reductions in energy usage and transportation emissions is still being used up at the same rates without further policy action. Personally, I find this resolution to be another instance of virtue signaling by the City in which yet again the problem is expertly and holistically defined but the response to said problem lacks actionable solutions and instead adds unnecessary process to an already laborious exercise.
We already know what needs to be done in Seattle in order to address the city's greenhouse gas emissions: the city published the "2016 Community Greenhouse Gas Emissions Inventory" in 2019, which clearly indicates that passenger vehicles alone account for 53% of the city's emissions—more than all the other sectors and uses combined. To say nothing of the resolution sponsor's record on climate-friendly transit proposals and bike infrastructure, at best this legislation is negligence and at worst it is malintent. Instead of this resolution, I would like to provide you a list of actions the city could take today that would combat climate change with existing data that supports these responses:
I would also like to make a note that in the conversations I have heard surrounding the West Seattle Bridge, at no juncture have I heard the words "climate impact" or "carbon" be spoken in relation to the creation of a new bridge, even though the production of concrete as a building material accounts for 8% of global carbon emissions. For comparison, the entire aviation industry accounts for 2.5% of emissions.
In conclusion, if you are still intent on passing local legislation to address what is a regional issue, I ask that you consider my notes and apply a more complex, systems-based approach that is transparent on the process and clear on the expected outcomes of the required climate analysis. I fear that as this resolution is currently written, this ham-handed approach will open up any legislation to further legal challenges that would delay our ability to achieve a green and just transition.
Thank you,
Andrew Grant Houston, AIA NCARB CPHD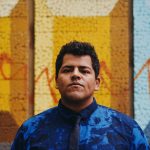 Ace Houston is an architect and founder of House Cosmopolitan, an architecture practice focused on celebrating culture and designing places where people belong. Ace is a resident of Seattle, however as a 5th generation Texan also spends time in his adopted hometown of Austin. Ace is running for mayor of Seattle.