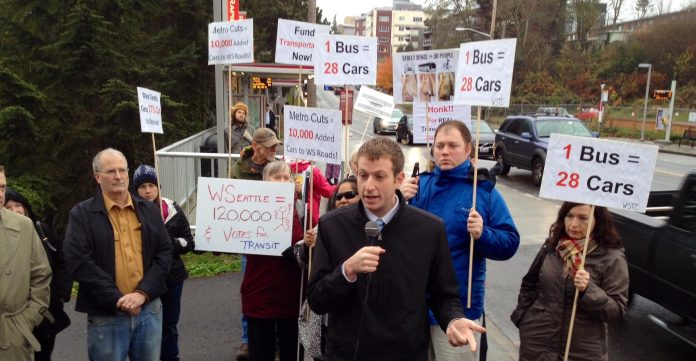 For our December 8th meetup, we are excited to be joined by District 34 Representative Joe Fitzgibbon. District 34 covers West Seattle, White Center, Burien and Vashon Island, but Rep. Fitzgibbon has been a leader for our entire region. The Urbanist endorsed him because he has been an advocate on land use, transportation, and climate issues and had great answers to our questionnaire. Fitzgibbon is Chair of the House Committee on Environment and Energy. He has gotten bills passed that allow camera enforcement on cars that block crosswalks and bus lanes, ban requiring parking for ADU's, encouraging cities to update their housing policies, require electric vehicles, allow the Idaho stop for bikes, and more. As our endorsement committee said, "For land use policy wonks, it doesn't get much better than Joe Fitzgibbon."
With a major election now thankfully behind us and the 2021 session just around the corner now is a good time to think about the state legislature and what we can accomplish in our Washington even if there is gridlock in the other Washington. Progressive revenue? Growth Management Act reform to consider climate change and housing? Police reform? A transportation package that does not double down on fossil fuel use? A clean fuels standard? He will be sharing his thoughts on the 2020 elections, what the 2021 session will hold in store, his advocacy for his district, and he'll take your questions.
This monthly social event is free, all ages, and open to everyone. Call in if you want to meet other people who care about our city, network, or hear from an inspirational speaker. The line opens at 6:15pm for networking and discussion and the speaker starts at 6:30pm. We hope you can join us!
Here's the video of the meetup: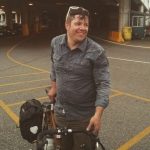 Patrick grew up across the Puget Sound from Seattle and use to skip school to come hang out in the city. He is an designer at a small architecture firm with a strong focus on urban infill housing. He is passionate about design, housing affordability, biking, and what makes cities so magical. He works to advocate for abundant and diverse housing options and for a city that is a joy for people on bikes and foot. He lives in the Othello neighborhood with his fiance and kitty.