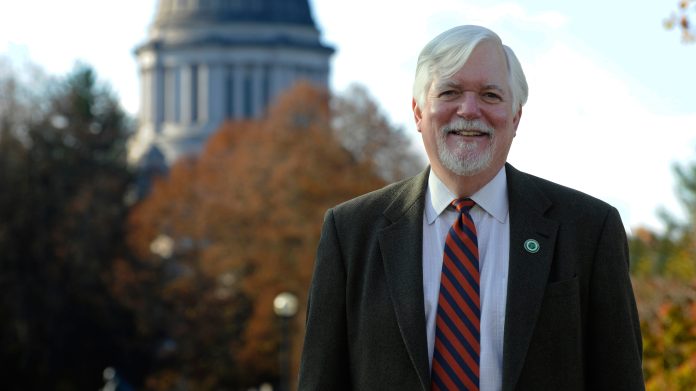 We are very excited to be joined by Washington State Department of Transportation (WSDOT) Secretary Roger Millar at our March 9th meetup from 6:15pm to 7:30pm. In the position since 2016, Millar oversees an agency that is the steward of a complex, multimodal transportation system and is responsible for ensuring that people and goods move safely and efficiently. His purview covers everything from urban roads like Aurora Avenue, state highways, ferries, rails systems—both the current Amtrak Cascades passenger rail and dreamed of high-speed rail, and more. He believes that planning and implementing transportation systems that are not ends unto themselves; but rather the means toward economic vitality, environmental stewardship, social equity, public health, and aesthetic quality.
Millar is an experienced land use planner, transportation engineer, and program manager with an international reputation for innovative approaches to conservation and development. His work on the Portland Streetcar and the Glenwood Springs to Aspen bus rapid transit projects provided communities nationwide with new modal tools. His Complete Streets leadership helped create a national movement for transportation systems that are safe, convenient, and pleasant for all users, regardless of how they choose to travel. His State DOT leadership is bringing innovation to agencies with enormous influence on transportation investment.
He will be speaking about his work at WSDOT and taking your questions. The Urbanist's monthly social event is free, all ages, and open to everyone. Call in if you want to meet other people who care about our city, network, or hear from an inspirational speaker. The line opens at 6:15pm for networking and discussion and the speaker starts at 6:30pm for our monthly meetups. We hope you can join us!
The video from our conversation with Roger Millar is below: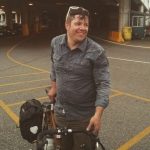 Patrick grew up across the Puget Sound from Seattle and use to skip school to come hang out in the city. He is an designer at a small architecture firm with a strong focus on urban infill housing. He is passionate about design, housing affordability, biking, and what makes cities so magical. He works to advocate for abundant and diverse housing options and for a city that is a joy for people on bikes and foot. He lives in the Othello neighborhood with his fiance and kitty.