In December, Jenny Durkan announced she wouldn't seek a second term as Mayor of Seattle, which opened up the floodgates of candidates looking to replace her. The leading candidate based on campaign cash on hand is Colleen Echohawk, who was one of the first to max out Democracy Vouchers for the Primary Election. Echohawk has long worked to address homelessness as executive director of Chief Seattle Club, which focuses on serving Indigenous folks. A enrolled member of the Kithehaki Band of the Pawnee Nation and a member of the Upper Athabascan people of Mentasta Lake, Echohawk would be the first Indigenous person to serve as Mayor of Seattle if elected.
The Urbanist Election Committee has followed up on our questionnaires with Zoom interviews to fill in the gaps. We released our Primary Endorsements in late June and endorsed Echohawk. Primary ballots are due August 3rd. For voter information or to register to vote, visit the State election website.
Below are Colleen Echohawk's questionnaire responses.
---
What does being an urbanist mean to you?
Someone who believes in cities and urban spaces. An urbanists is someone who believes that the environment, our community, our aesthetic designs, our art and our culture thrive when people live in dense, urban settings.
What strategies would you adopt to address the homelessness and housing affordability crisis in Seattle, and do you support the charter amendment proposed by Compassion Seattle?
I would take the federal money that other west coast cities are taking to create permanent supportive housing, start a capital campaign to build temporary housing, work regionally with state, county, non-profits and business to stop the pipeline to homelessness. I am supportive of anyone coming up with ideas to address this crisis as long as it does not involve sweeps and clearly outlines the money needed to tackle this problem.
How do you envision the relationship between the city and Seattle Police Department changing? How do you plan to look after the safety/well-being of Seattle's residents, especially those in communities who have faced disproportionate use of force from police?
The new Mayor will have the chance to elect a new chief and bargain a new contract. We need zero tolerance of bad cops. If a bad cop gets reinstated through arbitration, they won't go allowed to work out on the street. Every person from the chief to the officer on the beat will understand there is no place for racial bias in the Seattle Police Department. We need to model our first response after programs like Eugene's CAHOOTS program which moves many mental health and drug addiction issues to mental health professionals instead of police officers.
What is your strategy for equitable development in Seattle and how will that guide your approach to the Major Update to the Comprehensive Plan in 2024?
Climate Change is the most urgent issue facing all of us. Our city needs to lead. We keep saying we are going to lead but our emissions are staying level. This is not a problem of having the right plan. This is a political will issue. We need to incorporate more multi-use and mixed use zoning throughout the city. We need to increase density, bike routes (as grade separated as possible, pedestrian access, more transit especially in traditionally marginalized communities. I am the first candidate to qualify for the new Democracy Voucher program and the first to hit the $400k fundraising cap. I am the only major candidate in this race who is not a current elected, a former elected or a city hall staffer. It is time for a new direction. If we keep electing the same people, we can't expect a different result. But that is up to you. You have to go in a different direction if you want change. You can't just listen to the usual chatter. I'm asking you to be bold, progressives and endorse the first Native American woman to lead any major city in America.
What is your plan to help businesses recover from the pandemic? What has the pandemic taught you about what small businesses and their employees need?
It is frustrating to see the number of small businesses close during the pandemic. The haphazard assistance from all levels of government was insufficient. We have to do better. Our small businesses supply so many jobs in our city, we need to do a better job helping them. This includes eviction moratoriums through this year, economic assistance, streamlined permitting and public relations assistance. That said, the long-term health of our small businesses is tied to the livability of our city. We need more mixed use housing, more walkability, bikability, less shrouds, more transit and more affordable housing. We need to do this as quickly as possible to avoid another economic setback when the next crisis comes.
What tax policies would you advocate for in Seattle?
I am supportive of the 1 percent income tax that has been ruled legal by the Washington State Supreme Court. We need to implement that quickly and use that money to create permanent supportive housing and temporary housing for the 12,000 homeless that are living in King County.
What are your preferred policies to improve access to public transportation?
We need to stop overpromising and underdelivering. This is the political will that I'm talking about. This is especially true when it comes to bikes, pedestrian investments and transit. Even now with Climate Change clearly the biggest threat facing our planet, council members are talking about moving money away from bike and pedestrian projects and moving them to bridge projects. This is insanity. This is the lack of political will I'm talking about. We say we will lead in climate but then we keep making decisions that veer sharply in the other direction. That needs to stop. Now.
"The time for letting existing wealthy neighbors say no to new neighbors who are less wealthy is over" — Do you agree and what is your plan to address this issue?
Of course. This has gone on for too long in Seattle. It is a the last vestiges of the redlining that stained the history of this city back in the 40s, 50s and 60s. We have the opportunity with a new comprehensive plan to right these wrongs. We need progressive groups like yours to be bold with your endorsement if that is going to happen. I am excited to work with you to create a more livable, environmentally conscious housing and transportation system in our city. But I need people to join this effort and be part of this campaign.
More specifically, do you support and would you commit to rezoning wealthy neighborhoods like Madison Valley, Montlake, and Laurelhurst to have robust urban villages, especially with frequent transit, university jobs, and multiple hospitals nearby?
I am not beholden to the wealthy donors in those neighborhoods. I have no loyalty to monied interests. My priority is to make Seattle the most livable city in the world. We have work to do. I couldn't agree more that we have incredible opportunities to build mixed use development in these areas to take advantage of the job and economic centers that are already there.
How will you balance community input with effective and equitable policy-making?
When I started working on homelessness, I was frequently the only person of color in the room working on an issue that overwhelmingly affected people of color. My biggest priority is to increase the diversity of people in the decision making process at city hall. This includes not only people of color but working class people who are being priced out of the city or can't make this city work because of the lack of transportation and housing options. I know these issues need to be addressed quickly so Seattle isn't a city solely for the rich.
Do you support allowing missing middle housing like rowhouses in existing single-family zones so all neighborhoods contribute to growth?
Yes
Do you support increasing progressive taxes (income or capital gains) to pay for affordable housing?
Yes
Will you push to make municipal broadband a reality in Seattle?
I like this idea. I do want to be clear. We have 12,000 homeless in King County. That is my top priority. I would like to work with you though on this issue if I am the mayor.
Do you support establishing a municipal bank?
This is the first time this has come up. I am open but do want to hear more.
---
Watch the video from was our March meetup Q&A with Echohawk for more information and read Ashley Archibald's interview. Visit her website for more information.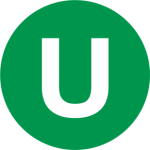 The Urbanist was founded in 2014 to examine and influence urban policies. We believe cities provide unique opportunities for addressing many of the most challenging social, environmental, and economic problems. We serve as a resource for promoting urbanism, increasing political participation, and improving the places we live. The Elections Committee consists of community volunteers and staff members of The Urbanist and is a standing body representing the political values of our organization.