From a rooftop in "Uptown" (née Lower Queen Anne, and ever thus in our hearts), this year's endorsement process culminated in what felt like a quintessential Seattle experience — evening light on the space needle, multimillion dollar homes visible on a nearby slope, an errant dog loping about, and a robust dialogue about how the left can unify around quality candidates who stand up for their beliefs without being ideologues, in the hopes of beating out "the right" (which is, of course, in the context of broader political discourse, more accurately described as "the center," and also wrong).
The process leading up to that evening of tough decisions involved everyone's pandemic nemesis, The Zoom, and was filled as always with a combination of newbie enthusiasm (or was that naïveté?) and incumbent realism (or was that cynicism?). It's hard to tell anymore, especially with screen fatigue, but we did our best to suss out who to trust with the future of our region. With rampantly increasing wealth inequality, climate change escalating even temperate Seattle's weather extremes, and systemic racism plaguing our institutions, there has never been a more critical time for truly progressive, radically empathetic, creative, strategic, and humble leadership.
Below find our voter guide for this primary (and for a few races where we already know the general election matchup), including a lot of support for candidates who we ultimately aren't endorsing but absolutely respect. The ballot will be a bit of a choose-your-own-adventure, and we hope to give you as much valuable information on urbanist implications of the campaigns as we can. Godspeed, and get vaccinated.
King County Executive: Joe Nguyen
Dow Constantine hasn't faced a strong challenger since winning his seat in 2009, but he's found one now in State Senator Joe Nguyen. Nearing the end of his first term in the State Senate, Nguyen has distinguished himself more than many first-term senators by making tangible progress on several urgent issues. Overturning the state ban on affirmative action, expanding access to Temporary Assistance for Needy Families (TANF), and making progress on holding police accountable to the public they serve — all of these might have not been possible without Nguyen. He's also been an urbanist voice in the wilderness of the Senate transportation committee, a climate-focused counterbalance to highway-building Chair Steve Hobbs.
Joe Nguyen's record shows that he pushes for progressive change, even when it's hard, and centers the lived experiences of those who are most frequently underrepresented in government. His championing of a fare-free Metro bus system comes from a place of knowing what impact that would have on places like Burien where he grew up.
Over his tenure, Executive Constantine has done plenty of things that The Urbanist applauds and celebrates, chief among them pushing for continued expansion of our region's high capacity transit system. But the list of items on which he has not stood up to his own progressive reputation is nearly as long, with his strong support for the new King County juvenile detention facility at the top of that list. More recently, the offer of a loan to the developer of the $1.9 billion Washington State Convention Center expansion at the same time that the County was laying off bus drivers was, to put it lightly, not a good look.
We have also been frustrated with Constantine's lack of progress on homelessness countywide, as cities outside Seattle try to opt out of regional solutions. His failed countywide payroll tax push would have raised far less money than Seattle's parallel proposals from twice the tax base and seemed calibrated to steal Seattle's thunder and placate big business rather than maximize housing funding.
King County is ready for new leadership. Nguyen has shown himself able to achieve real results for Washingtonians and we are excited to see what he can achieve for King County.
Vote Nguyen.
Visit Nguyen's campaign website here.
See Nguyen questionnaire here. And Constantine's questionnaire here.
Seattle Mayor: Colleen Echohawk
Seattle urbanists are lucky to have three candidates for Mayor who deserve serious consideration for their vote in the August primary this year: architect Andrew Grant Houston, Council President Lorena González, and nonprofit leader Colleen Echohawk. In our view, any of these three candidates would significantly advance urbanist priorities in Seattle, and we see strengths in each of their campaigns.
That said, in the face of a crowded primary field and the early strength of candidates who we feel have been insufficiently ambitious in their response to our escalating and interwoven crises of housing affordability, climate, transportation, systemic racism, and community safety, we feel compelled to offer our readers a single choice for mayor. That choice is Colleen Echohawk.
Echohawk has led the Chief Seattle Club as Executive Director since 2014 and has been a leader in national homelessness conversations for much of the last decade. She combines a deeply urbanist progressive vision with the relationships, wonky know-how, and can-do attitude that'll be required to actually make that vision a reality.
Her plan to end homelessness is comprehensive, laser-focused on Black, Indigenous, and people of color (BIPOC) with lived experience of homelessness, and firmly grounded in the reality that the only thing that durably ends homelessness is housing (she, like our other two leading candidates, shares our opposition to the Compassion Seattle charter amendment, which would shift the focus of homelessness efforts to emergency shelter and, in the wrong hands, brutal encampment sweeps).
Her leadership on the Community Police Commission (CPC) has included a strong commitment to reimagining public safety in the wake of June 2020's protests and sustained advocacy for rejecting the police contract approved by Council (and by Public Safety chair Lorena González — a vote she says she now regrets). Echohawk saw the police contract for what it was: a disaster. That contract has made it impossible to hold police accountable for brutalizing protesters and tear gassing entire neighborhoods and impeded the firing of cops who repeatedly lie or abuse their power.
Echohawk is newer to traditional urbanist concerns like transportation and land use, but indicated a strong willingness to work with us on these issues — and has already committed to significantly expanding transit coverage (leading with a mobility justice lens), ending single-family zoning across the city, and bringing public broadband to our communities. We are also enthusiastic about her commitment to bringing indigenous ways of knowing into the comprehensive planning process.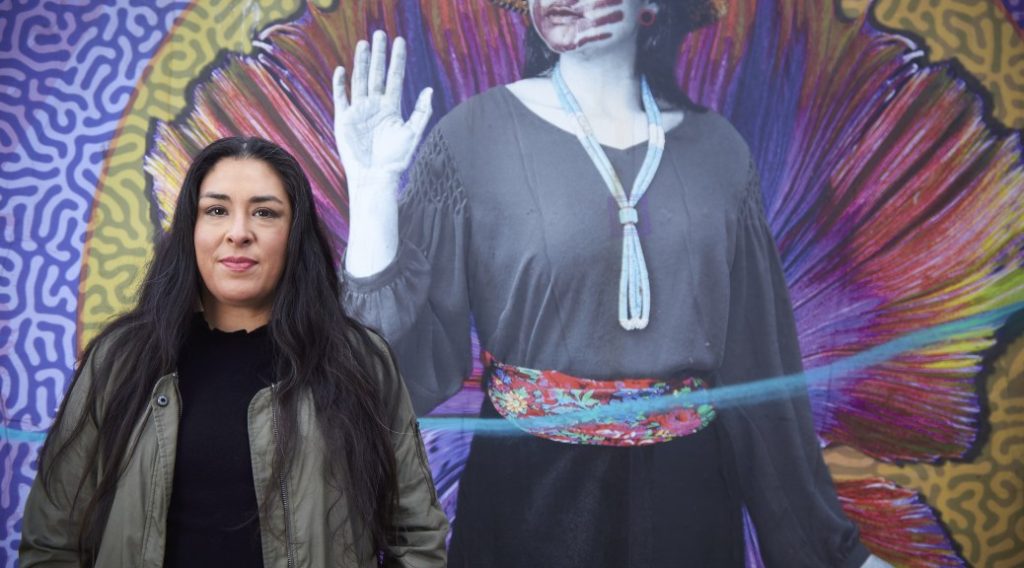 For these reasons, we endorse Echohawk and recommend her for your vote. In doing so, however, we also want to recognize the powerful campaigns, experience, and visions that Houston and Council President González have brought to the race.
Houston's policy platform, for instance, is clearly the most far-reaching of any candidate in the race — particularly on the climate and land use issues he has worked on since arriving in Seattle a few years ago. We are grateful for his leadership in these areas and hope to see him continue to translate his visions into concrete around the city. We urgently need the youth-driven leadership his campaign has brought to the city, and we believe his willingness to think significantly beyond what's possible now has changed the race for the better. We believe Echohawk shares much of her platform with Houston and will be able to leverage her deep network of relationships and executive experience to make it a reality.
Council President González has been a stalwart for our issues since arriving on Council six years ago, and we thank her for that leadership. Her life story — from migrant farm worker family to civil rights attorney to Council — is inspiring. Her emphasis on ending exclusionary zoning is commendable. Unfortunately, one of her strongest assets — Labor solidarity — can turn into a liability if Labor can't get on board for bold climate action, defanging the Seattle Police Officers Guild (SPOG), and reprioritizing street space towards people. The MLK Labor Council lobbied hard for the 2018 police contract and González jumped on board, even though it meant erasing the police accountability measures she spearheaded the previous year. We are thrilled both have evolved on the issue (with MLK Labor expelling SPOG); however, between the police contract and her flip flop on the 2018 head tax, a candidate poised to get it right the first time is crucial. We're running out of time for mulligans.
A word about Jessyn Farrell, who also has urbanist credentials. A two-and-a-half term State Representative, her signature win was convincing the state legislature to give the Seattle region the right to tax itself, which paved the way for Sound Transit 3. Alas, the way the sausage was made was not pretty, as it was attached to Connecting Washington, a $16 billion package overwhelmingly focused on highway expansion while neglecting maintenance and other modes. In contrast, Echohawk has boldly called for an end to highway expansion to meet the climate emergency. On a positive note, Farrell has proposed rolling out 100 miles of bus lanes, 100 miles of open streets, and 70,000 new affordable homes — all great goals. However, her support of the 2015 highway bill and for Compassion Seattle's charter amendment rules her out for us in this race, even as we also found much to like in her campaign.
Of the other candidates, none come close to being ready to take on the challenges the next mayor will face. Bruce Harrell, who doesn't look as if he really wants to be here, offers more of the same for the suburban set and an unflinching commitment to aimless data-mining. Arthur Langlie is The Concerned Establishment personified and a Seattle Republican resurgence Hail-Mary. Casey Sixkiller couldn't explain adequately how he differed from Jenny Durkan on the key issues he was responsible for in her administration. Lance Randall was pleasant (we appreciated his arts and culture policy platform in particular) but ultimately uninspiring.
Vote Echohawk. She shares our vision. She can get it done. And she can win.
Visit Echohawk's campaign website here.
Seattle City Attorney: Nicole Thomas-Kennedy
Nicole Thomas-Kennedy, a former public defender, is challenging incumbent-for-over-a-decade Pete Holmes with a radically different vision of what the city's attorney's office can be and should do. Thomas-Kennedy plans to stop prosecuting almost all misdemeanors and redirect resources towards other functions of the office, such as enforcing city codes against abusive landlords and employers, expanding the victim advocate unit, and engaging in affirmative litigation on behalf of the people of Seattle.
Almost completely ending the city's practice of prosecuting misdemeanors might sound extreme, but misdemeanors are, definitionally, minor offenses. Often, they are related to poverty or mental health crises. People who are convicted of misdemeanors return to our community in days or months (the maximum sentence length under Washington law for a gross misdemeanor is 364 days) with even fewer resources. An academic study of a district attorney's office in Massachusetts published this March suggests that nonprosecution of a person who has committed a misdemeanor offense can substantially lower the chance that that person interacts with the criminal justice system again. And this past year, Baltimore's State's Attorney, Marilyn Mosby stopped prosecuting some misdemeanors to lower the jail population during Covid. Baltimore's violent crime rate dropped by 20%, and Mosby has since announced the change will be permanent. Thomas-Kennedy believes that there are better ways to address harm and better ways to seek justice. We agree.
Let's be clear: Pete Holmes has done some really good things. He stopped prosecuting marijuana possession and driving with a license suspended in the third degree (aka driving while poor). Holmes' office has also expanded diversion programs. He tells us that his office already does not prosecute crimes of poverty; however, reports contradict this. And the fact that he apparently doesn't have a grasp of what his office is up to (or is willfully misconstruing it) is troubling to us.
As the City Attorney who has been in office during the entirety of the Consent Decree — which has empowered a federal judge to oversee reforms of the Seattle Police Department since 2012, Holmes helped install Merrick Bobb as Court Monitor, which didn't work out well. Holmes didn't do much as reforms stagnated, and he remains stubbornly committed to the Consent Decree approach that has been largely unsuccessful and increasingly a hindrance. We are interested in new and different approaches. While Holmes is far from the worst City Attorney we could have, this year presents a choice: instead of an establishment powerbroker, we have the opportunity to elect a transformational City Attorney who will not prosecute homeless people for stealing food. We should do so — vote Thomas-Kennedy.
Side note: Ann Davison, who recently ran as a Republican for Lieutenant Governor, appears to be challenging Holmes from the right (and challenged Debora Juarez from the right in 2019) and does not align with our values as a progressive organization.
Vote Thomas-Kennedy.
Get plugged into Thomas-Kennedy's campaign here.
See Thomas-Kennedy's questionnaire here. And Holmes' questionnaire here.
Seattle City Council Pos. 8: Teresa Mosqueda
Councilmember Teresa Mosqueda has made this race an easy decision and exciting endorsement. She has prioritized housing and progressive revenue, is working on legislation for repealing the apartment ban, and is committed to carving up the police budget and serving it up to the community with appropriate services.
She does an amazing job threading the needle of fighting for progressive causes to support our most marginalized community members, while still being able to actually deliver wins — like with the Jumpstart tax, which saved Seattle from draconian pandemic cuts. This tax is just one mechanism already used to increase social housing, and she looks forward to also utilizing other methods such as expanding capital gains taxes, a graduated income tax with rebates for lower-income folks, and a CEO ratio tax to fund social housing so that we can fight displacement and deliver housing. She was a no vote on repealing the 2018 head tax, which showed she was willing to stand up to corporate backlash even if all of her colleagues not named Kshama Sawant were not.
Councilmember Mosqueda has sponsored the Racial Equity Toolkit to prove what we all know: that single-family zoning policy is racist and exclusionary. The current Mayor has been dragging her feet and delaying the report, which is now a year and a half overdue, but Mosqueda is still preparing legislation to act on the report and address the 75% of residential land that is off-limits to anyone who can't afford a mortgage. Mosqueda wants to end the apartment ban and spread growth around the city to create a more inclusive and less English-centric process, and to pair anti-displacement and environmental justice efforts with zoning strategies. We're enamored.
One area where Councilmember Mosqueda has fallen flat was her vote for the 2018 police contract. She has admitted that that vote was the wrong vote and is "committed to downsizing SPD and investing in alternatives that emphasize community health and safety so fewer folks ever have to interact with armed officers."
Overall, Mosqueda is the councilmember most poised to shepherd housing reform, progressive revenue, and the Green New Deal through city hall, as her record clearly shows. Seattle is lucky to have her.
Vote Mosqueda.
See Mosqueda's questionnaire here.
Seattle City Council Pos. 9: Nikkita Oliver
This race was challenging because we are blessed with two amazing candidates — Brianna Thomas and Nikkita Oliver — who both previously ran for office and came back even stronger this year. (This race also features Sara Nelson, who didn't even bother filling out our questionnaire.) In those two candidates, Seattle urbanists have two credible options. One delivered wins from within the system and another transformed Seattle's political landscape from outside traditional systems of power by organizing and building community power.
We were impressed with both candidates, but our choice was clear: Vote Nikkita Oliver.
First, a word about Brianna Thomas. Though she lacks the wide name recognition of her opponent, Thomas has a history of being involved in delivering some hot progressive wins for the region and Seattle. Before Seattle got a $15 minimum wage, Thomas led the charge to get it in Sea-Tac for the first time in the country, and without that critical work, who knows how much longer it would have taken Seattle to follow up? This election, the largest source of candidate contributions by type has been democracy vouchers, making up nearly half of overall contributions, and Thomas managed the campaign to give us our vouchers.
She had taken the inside track since her 2015 loss of District 1, working within the office of Council President Lorena González and serving as her Chief of Staff currently. She's spent her career delivering progressive policy and enacting good governance, without having to shout from the rooftop that she was there. She recognizes that Dongho Chang is "basically the G of Civil Engineering[…]let him go wild!" She's the inside track candidate and we hope to see her continue to do great things.
But Thomas has the misfortune of running against a once-in-a-generation leader in Nikkita Oliver. An organizer, attorney, and executive director of youth diversion program Creative Justice, Oliver rose to prominence when they ran for Mayor in 2017. They have continued to push the center of our city's politics left and have challenged the conventional wisdom about what is possible. After police brutalized and tear gassed protesters, Oliver led a 12,000-strong rally to Seattle City Hall and masterfully held Mayor Durkan's feet to the fire, refusing to negotiate behind closed doors and bringing the Mayor's utter failure out into the light of day. This is exactly what the city needed at that moment.
Oliver has come back a sharper candidate, retooled and improved, particularly in how they discuss land use and exclusionary zoning. They earned our endorsement by coming out clearly against Compassion Seattle, for defunding SPD, for free public transit, and articulating better than any other candidate the connection between racial justice, housing policy, and much needed zoning reform. They know that to meet climate goals, we need to build abundant sustainable housing, to prioritize transit, to complete the bike master plan, and to really design the city for fewer cars instead of just making lofty speeches and long-range plans about it while continuing the unworkable status quo.
A decidedly pro-housing candidate, Oliver not only supports a tax to build more social housing, but also supports a range of other progressive revenue options they're not afraid to name. They are looking to not just repeal the apartment ban, but use an urban infill strategy like Portland and promote co-ops and community land trusts. Scaled up, such a social housing strategy could be transformational, helping low-income BIPOC families build wealth after being denied opportunities for so many generations.
A word about Sara Nelson, who must be stopped. Nelson wants to give cops more money and thinks we can't have summer events without over-policing. The only new revenue she's interested in is her brewery's. Overall, Sara is bad news beers, and we cannot advocate more strongly that you not vote for her.
Which leaves us here: We need to stop Sara Nelson. We really like Brianna Thomas. And we genuinely think Nikkita Oliver is a visionary of the kind that could transform our city's politics, permanently and for the better, by articulating a clear moral vision of a progressive future and then doing the hard organizing work that gets it done.
That makes the choice clear: Vote Oliver.
Get plugged into the Nikkita For Nine campaign here.
See Oliver's questionnaire here. And Thomas' questionnaire here. Nelson skipped our questionnaire.
King County Council 9th District: Ubax Gardheere
Ubax Gardheere is a highly qualified, long-term public servant who can flip the "D9" King County Council seat from red to blue. As the Equitable Development Division Director in the City of Seattle Office of Planning and Community Development, Gardheere is no stranger to our urbanist agenda. If elected, she is prepared to prioritize areas of the county with the highest need such as the unincorporated areas of White Center/North Highline, Skyway, and Fairwood. Gardheere is committed to reallocating the King County general fund away from mass criminalization and towards funding neighborhood infrastructure and community-based alternatives to policing.
In our interview and questionnaire, it was clear that Gardheere is prepared to propose innovative ideas to improve the quality of life for low-income and underserved populations, such as a countywide policy that gives tenants and qualified entities the first right to purchase properties in foreclosure. Gardheere has a deep understanding of housing, transportation, and funding mechanisms — a great combination of insider and community-based knowledge. We have no doubt that Gardheere will be a huge asset to the King County Council and continue to encourage the members to think critically and be engaged.
Incumbent Reagan Dunn has opposed good policymaking at nearly every turn. He voted against the 2019 King County Parks levy, opposed the necessary changes to the King County Sheriff's office in 2020, and continues to be a constant nuisance. He opposes a much-needed tenant rights bill that could slow evictions and displacement in unincorporated King County. This opportunity to elect a forward thinking, urbanist-minded representative from District 9 will deeply influence the agenda from the King County Council going forward.
Vote Gardheere. We are done with Reagan Dunn.
Visit Gardheere's campaign website here.
See Gardheere's questionnaire here.
Seattle School Board District 4: Erin Dury
Erin Dury is our recommended choice for Seattle School Board District 4. She is well qualified to lead due to her extensive background as the Executive Director of the Oregon CASA (Court Appointed Special Advocates) Network. She has been serving her current position since former District 4 Director Eden Mack resigned in March of 2021.
While the school board had a tumultuous year, Dury has a tactful and deliberate management style that will be a huge asset to the district as education returns to in-person learning. Dury's deep understanding of the intricacies of Seattle Public Schools (SPS) were made apparent in our interview. For example, her thorough explanation of Policy 2190 as a means to move away from the historically racist and segregated Highly Capable Cohort program.
Vote Dury. Visit Dury's campaign website here.
Seattle School Board District 5: Michelle Sarju
Michelle Sarju sets the bar for what a school board candidate should be: someone who is passionate about (and has made a career in) child development with the understanding of (and another career in) how public systems operate all while bringing a critical eye to the social inequities that play out in our schools. And that's just the beginning.
With her background as a midwife and maternal-child health professional, Sarju is intimately familiar with preparing kids from birth until school-age for a system that is ultimately not ready for them. She is persistent on racial equity and addressing the ways our schools perpetuate disparities and lack support for students that need it the most. At a time when the lack of resources in our public systems is an occasion to pin the responsibility on schools *cough homelessness cough*, Sarju is insistent that Seattle Public Schools stays in its lane to both focus on serving students and push back on the pressures to take care of the Durkan administration's problems.
Sarju is here to push the district to adopt policies and programs that reach students on a broader spectrum, whether that is making a system not just about college and boosting partnerships with trades training or phasing out standardized testing. It is here that her most recent professional role — working for the King County Public Health during Covid — gives her the perspective and inspiration to use external partnerships as a key factor in providing resources.
SPS is facing more challenges than ever with the added stress of the pandemic and we need people like Sarju who understand that we must put the mental and emotional health of students at the forefront.
Vote Sarju. Visit Sarju's website here.
---
More endorsements not on the Primary ballot
King County Council District 5: Shukri Olow
Shukri Olow was the very first of our candidate interviews, and yet at the end of 17+ hours, her energy and vision for serving South King County remained in the top of our minds. Looking to unseat Dave Upthegrove, a progressive council member who we would otherwise have no qualms with, she won us over with the enthusiasm and clarity with which she brings community voice forward. Olow's campaign centers around four priorities: legal justice reform, human services, resilient businesses, and housing — all of which resonated with our urbanist sensibilities.
It is one thing to have big dreams as a non-incumbent, but Olow also boasts a breadth of experience and a knack for persevering. Olow has the lived experience of growing up in public housing in Kent after coming to the United States as a refugee. In addition, her career has taken her across a range of public institutions and community organizations including Seattle Public Schools, Seattle Housing Authority, and King County, her current position — she knows how to push systems to deliver for the people they serve.
Olow's drive to lead and ability to strategize came through when discussing the impacts of the past year. She boldly leans into the changes that have happened during Covid and wants to keep what have been surprise wins — simplifying and expediting housing — in addition to using what has happened in the past year to show us where the system is broken. We need more advocates and coalition builders like Olow on the King County Council.
Vote Olow. Visit Olow's website here.
See Olow's questionnaire here. And Upthegrove's questionnaire here.
Seattle School Board District 9: Brandon Hersey
The Seattle School District is blessed to have someone like Brandon Hersey serving on its board. Appointed to the position in 2019, Hersey is the only active teacher and the only serving Director with any K-12 experience. Retaining someone with the on-the-ground knowledge of what it takes to be a teacher in a current school provides a wealth of benefits. The low rate of Director compensation is shameful compared to the benefit Hersey provides to the district.
We support his proposal to eliminate the ability of individual PTAs in the district to buy staff, and to shift resources around the district to address systemic inequality. We also support him in making changes to the District's Highly Capable Cohort program, which he rightly called a racially segregated model. These are big changes that need to happen at Seattle Public Schools, and we think Brandon Hersey is the right person for the job.
Vote Hersey. Visit Hersey's website here.
Seattle Port Commission Pos. 1: Ryan Calkins
Ryan Calkins has been a welcome progressive voice on the Port of Seattle Commission since he was first elected four years ago. We're glad to have a Commissioner who comes at Port policy from an angle of accelerating how the agency responds to climate change. Calkins recognizes how damaging a new cruise ship terminal at Terminal 46 would be to our region's environmental health. He recognizes that the Port needs to do a lot more to address the impacts from ground transportation to the Port's busiest facilities. He was an outspoken advocate for passing the Low Carbon Fuel Standard during this past state legislative session, a goal that was achieved.
We are hopeful that with even more progressive leadership arriving on the Commission next year, that progress can be ramped up even more. We recognize that the Port, like an obscenely large cruise ship, takes a while to turn around. Nevertheless, we remain worried about advocacy at the Port for projects like the Puget Sound Gateway highway expansion project that have the potential to advance Port goals at the expense of overburdened communities and our region as a whole.
Ryan Calkins' urbanist compass points in exactly the right direction, and we're excited for him to continue using it in his role.
Vote Calkins. Visit Calkin's website here.
Seattle Port Commission Pos. 3: Hamdi Mohamed
We believe it's time for fresh energy on the Port Commission and we appreciate challenger Hamdi Mohamed's community-driven approach to continuing the good work that Commissioner Calkins has spearheaded. Mohamed, whose mother worked in service at Sea-Tac when their family arrived as refugees from Somalia, served as Deputy District Director for Congresswoman Pramila Jayapal and as a policy advisor to the King County Office of Equity and Social Justice.
Mohamed smartly highlighted the importance of bike connections to the airport and noted the absurdity of a plan that treats paving a nearby park for a new employee parking lot as a serious option, which had incumbent Bowman backpedaling. Sea-Tac, by the way, already contains America's largest parking structure at 13,000 parking spots. It's time for a change at the port.
Vote Mohamed. Visit Mohamed's website here.
See Mohamed's questionnaire here. And see Bowman's questionnaire here.
Seattle Port Commission Pos. 4: Toshiko Hasegawa
Toshiko Grace Hasegawa is a breath of fresh air and deserves your vote. Incumbent Peter Steinbrueck has a history of opposing urbanist priorities (in fact he's made a career of it as a consultant) and it's high time he hung it up.
Toshiko comes from a political family with strong union ties, the daughter of State Senator Bob Hasegawa. She seemed a little green or noncommittal on some issues, but we were impressed by her strong backing for high-speed rail and greening the seaport. Plus, she proposed an intriguing idea of using the Port to land bank properties to clear the way for high-speed rail. The Port has bragged of beating its climate goals, but, since it doesn't count emissions from the fuels burned for planes, ships, trucks, and cars reaching its terminal, it's a pretty hollow boast. We need redoubled efforts rather than backslapping, and Hasegawa seemed to get that. For example, she noted the importance of safe bike lanes, even in industrial SoDo, and that the Port should collaborate with Seattle in implementing its bike master plan.
Steinbrueck claimed to be a climate champion, but actions speak louder than words, no matter the decibels. Steinbrueck has led the charge trying to kill a key protected bike lane on West Marginal Way, proposing an expensive, unfunded, inferior sidewalk alternative that preserves car lanes. He represents the last gasp of lesser-Seattle style politics, popular during his stint on Seattle City Council from 1997 to 2008 — a fruitless era.
Vote Hasegawa and don't look back. Get plugged into Hasegawa's campaign here.
See Hasegawa's questionnaire here. And Steinbrueck's questionnaire here.
The Urbanist Elections Committee consists of Hayley Bonsteel, Lizzy Jessup, Ryan Packer, Maya Ramakrishnan, Jazmine Smith, Doug Trumm, Rian Watt, and Frances Wolfe.
Voter information: The Primary voting period starts July 16th; ballots must be postmarked by 8pm August 3rd. For voter information or to register to vote, visit the State election website. Peruse our questionnaires here. Not all candidate responses have been released yet, but they will added over the course of the next week or two.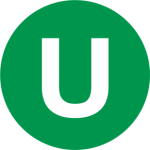 The Urbanist was founded in 2014 to examine and influence urban policies. We believe cities provide unique opportunities for addressing many of the most challenging social, environmental, and economic problems. We serve as a resource for promoting urbanism, increasing political participation, and improving the places we live. The Elections Committee consists of community volunteers and staff members of The Urbanist and is a standing body representing the political values of our organization.