Hamdi Mohamed is running for the Seattle Port Commission Position 3 against incumbent Stephanie Bowman. Mohamed served as Deputy District Director for Congresswoman Pramila Jayapal before taking a position as a policy advisor to the King County Office of Equity and Social Justice. Her website notes some results she's gotten in that position: "Our efforts have supported forty international immigrant-owned women business-facing displacement in SeaTac." Mohamed's family arrived as refugees from Somalia when she was three. Mohamed's mother worked in service at Sea-Tac Airport. She lives in Tukwila with her husband, who is a longtime Sea-Tac employee. Check out Mohamed's campaign website for more information.
The Urbanist Election Committee followed up on our questionnaires with Zoom interviews to fill in the gaps. We released our Primary Endorsements in late June and endorsed Mohamed. Since just two candidates are vying for this Port seat, both automatically advance to the general election and the race isn't on the primary ballot. Primary ballots should have arrived in your mailbox and must be postmarked August 3rd. No stamp needed as postage is included. For voter information or to register to vote, visit the State election website.
Below are Hamdi Mohamed's questionnaire responses.
---
The Port itself is set to meet its carbon reduction targets earlier than anticipated, but the region as a whole is stagnating. How can the Port do more to address stagnating emissions levels around the region?
The Port of Seattle must be a leader in carbon reduction both regionally and nationally. I applaud the Port's goal to become the greenest Port in America and I will use my position as Port Commissioner to make this goal a reality. However, the Port's work toward a greener future cannot stop with its own activities if we are truly dedicated to meeting the scale of our environmental crisis.
As Port Commissioner, I will utilize my strong connections with local, regional, state and federal leaders to push for climate action and carbon reduction measures. I will work in partnership with other governments to advance mutual climate goals and ensure that the areas we work in benefit from our actions, rather than face adverse environmental consequences. I am committed to expanding the South King County Fund Environmental Grants program to partner with local nonprofit organizations doing the direct work to reduce carbon. The work of a Port Commissioner does not stop at the Port; Commissioners must be advocates for our communities and stewards of our environment. As Commissioner, I will proudly partner with governments, nonprofits, and communities to meet and exceed carbon reduction targets.
What strategies would you push at the Port of Seattle to develop more alternatives to single-occupancy vehicle trips for Port employees and visitors?
As a major transportation hub, the Port has an obligation to maximize the accessibility of transportation and incentivize alternatives to single-occupancy vehicle trips. The Port must be a strong partner with Sound Transit to support the expansion of the Link light rail. There is still room for improvement to make the light rail connection to the terminal at SeaTac more accessible for people with disabilities. As Port Commissioner, I will promote partnership with Sound Transit to increase employee and traveler usage of the light rail while prioritizing investments in accessibility.
SeaTac Airport has the potential to be a leader in bicycle-air travel. As Commissioner, I will promote and increase the accessibility of cycling. Making cycling to the airport convenient, particularly for Port employees, will help to offset the environmental impact of SeaTac. Investment in bike storage boxes rather than bike racks will help encourage cyclists to leave their bikes at the airport when they travel. The Port must partner with surrounding cities to increase bicycle mobility, particularly given how many Port employees live in neighboring cities. Investments in this infrastructure, incentivizing Port employees to ride to work, and celebrating cycling at the Port will help to reduce single-occupancy vehicle trips.
The Port Commission backed a low carbon fuel standard at the state legislature this session. What statewide policy priorities will you focus on?
As aforementioned, bolstering and supporting our regional, state and national response to the climate crisis would be one of my top priorities as Port Commissioner. I would focus my efforts on advancing climate and environmental justice and equity. I currently serve on the board of Got Green where I help advance initiatives that prioritize environmental justice in South Seattle. I intend to continue and expand upon this work as Port Commissioner.
At the statewide level, I would support a Clean and Just Transportation Package to incentivize accessible alternatives to vehicle usage. The congestion at SeaTac Airport has economic, environmental, and health impacts on airport communities. A statewide effort to increase the accessibility of multimodal transportation will help to reduce the congestion and environmental degradation at SeaTac. As Port Commissioner, I will not shy away from taking hard stances to protect habitat and salmon populations to support and prioritize Tribal Treaty Rights. I will use my position to focus on the needs of our tribal communities. I am committed to collaborating with state legislators to develop solutions that mitigate the hazardous impacts of toxic pollution to ensure our waters are clean for our salmon and orca populations and people.
The development of a portion of Terminal 46 as a new cruise ship terminal has been put on hold by the current Commission. Do you support this project and are there any conditions that would cause you to change your answer?
The Port of Seattle must bring Terminal 46 back online. As Port Commissioner, I will seek new gate operators or tenants for Terminal 46. In doing so, we can bring back container volume or bulk break. The Port of Seattle is uniquely positioned to lead regional economic recovery from COVID-19. The job creation that would arise from revitalizing Terminal 46 would be a critical first step toward that recovery. Making robust and immediate investments in projects that both support economic goals is an essential role for the Port to play in our recovery. I applaud the Port for continued investment in public works projects throughout the pandemic to keep people working. Still, it is integral that the Port build on these investments to prioritize economic justice, particularly through reopening Terminal 46.
What is your position on the issue of a second regional airport in the Puget Sound region?
I am supportive of the construction of a long-overdue second airport in the Puget Sound region, but the effort must prioritize the health and safety of airport communities. I see immense potential in constructing the new airport in the Moses Lake area. The more rural nature of Moses Lake would result in reduced environmental and health impacts on airport communities. Given that so much of our cargo is from Eastern Washington, positioning a second airport in Moses Lake would reduce the emissions from transporting that cargo all the way to SeaTac. Increasing the commercial usage of the second airport could be accomplished by constructing high-speed rail from King County to Moses Lake. Expanding the rail to Spokane and creating a regional connection with the airport in the middle would help to boost statewide accessibility.
People living in airport and industrial communities have some of the most negative health outcomes in the region. What role do you see the Port of Seattle playing in rectifying this?
When elected, I would be the only commissioner to live in the South King County community representing SeaTac. I experience firsthand the implications of changes in noise, flight paths, travel and commercial congestion, and air quality. The Port has an obligation to address the needs of impacted surrounding communities that have high concentrations of low-income and minority communities.
Maintaining and promoting relationships from the Highline Forum members and the continued partnership within the SEA Stakeholder Advisory Round Table is integral to developing regional solutions with key stakeholders to equitably address airport impacts. The Port must also expand upon its work with communities in the Duwamish Valley that are disproportionately impacted by the Port's operations and the current detours from the West Seattle Bridge. The Cumulative Health Impacts Analysis of 2013 found that a range of health exposures and impacts disproportionately affect people in the Duwamish Valley. The Port of Seattle must expand its investment in developing communities impacted by the Port's operations like those in the Duwamish Valley, and protecting biodiversity. Through expansion of the Duwamish Valley Community Equity Program and the South King County Fund, the Port can invest in environmental justice efforts and recovery capital efforts.
What do you see as the Port of Seattle's role in reducing sprawl in the region?
The Port of Seattle must do all it can to mitigate the negative effects of unfettered growth in our region. One key tool for the reduction of sprawl is the promotion and enactment of policies that promote environmental sustainability practices. I will also prioritize a partnership with the University of Washington to continue to study the health and environmental impacts of ultrafine particles on airport communities and work with airlines to promote cleaner alternatives that account for community impacts. Increased investment in the Airport Community Ecology (ACE) Fund and the South King County fund is another integral step to improving the environmental health of airport communities.
As Port Commissioner, I will leverage my background as a congressional staffer and key connections with in and out of state congressional offices to advocate for changes that reduce the effects of high volume airport noise. As Port Commissioner, I will accelerate the implementation of the sound insulation program for airport communities and expansion of the radius of eligibility. I will advocate for federal investment in noise and emissions mitigation. I will also work toward other changes to reduce the impact, such as increasing flight altitude over neighborhoods and glide slope for landing.
What do you think the City of Seattle's industrial lands taskforce should focus on?
The City and the Port should focus on reducing congestion along the I-5 corridor and in downtown Seattle. The Port must play a role in this effort due to the congestion caused by both freight and airport traffic. The task force must prioritize the inclusion of marginalized communities and those most impacted by the congestion. The Port of Seattle must work with airport communities that face direct environmental health consequences from airport congestion to uplift constituents' voices. Providing accessible transit options, expanding cycling infrastructure, and incentivizing ridership are integral steps to reducing congestion. The task force should also focus on expanding job opportunities in the industrial and maritime sectors through the preservation of industrial and manufacturing zones where those jobs would exist.
What role do you see for the Port of Seattle when discussing the future of Interbay's armory?
As Port Commissioner, I will work to expand the footprint of the tiny home village in the Interbay area. Every level of government must take action to keep people in their homes and to provide those living unsheltered with a path toward permanent housing. The tiny home model has proven to be an effective first step toward this goal–partnering with the City of Seattle to increase the number of tiny homes will support our unsheltered neighbors and communities.
I am concerned about the development of Interbay for low-income housing given the environmental health implications of living right next to a rail yard. We have seen the impacts of noise and emissions on airport communities, disproportionately impacting low-income people and communities of color. I do not support the National Guard utilizing the Interbay space. The best use of this space is likely for commercial and warehousing operations.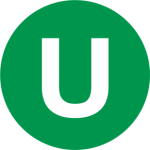 The Urbanist was founded in 2014 to examine and influence urban policies. We believe cities provide unique opportunities for addressing many of the most challenging social, environmental, and economic problems. We serve as a resource for promoting urbanism, increasing political participation, and improving the places we live. The Elections Committee consists of community volunteers and staff members of The Urbanist and is a standing body representing the political values of our organization.