Lance Randall was the first to jump in the Seattle Mayoral race back in September — even before Mayor Jenny Durkan announced she wasn't running for reelection. He brings a wealth of experience in community economic development. Born and raised in Georgia, Randall moved to Seattle in 2007 to take a job as Business Relations Manager for the Office of Economic Development (OED). In 2015 he took the helm at SouthEast Effective Development (SEED) as director of economic development. Check out his campaign website for more information.
The Urbanist Election Committee wrote and distributed questionnaires to the candidates and followed up with Zoom interviews this month. We'll roll out the rest of the Mayoral questionnaires this week and continuing releasing questionnaires in other races. The Urbanist will drop our Primary Endorsements in early July. The Primary voting period starts July 16th; ballots must be postmarked by 8pm August 3rd. For voter information or to register to vote, visit the State election website.
Below are Lance Randall's questionnaire responses. 
---
What does being an urbanist mean to you? 
The country knows Seattle for its growth and prosperity of the past decade. However, not all Seattleites have been able to share in that prosperity, and COVID has only exacerbated those inequities.
As the country and world come out of the pandemic, we will search for a city modeling effectiveness, sustainability, equity, and accountability to its citizens. Seattle can be that model city. I want to leverage Seattle's creativity and ingenuity to model a city where everyone can live freely, create, and prosper.
Being an urbanist means supporting and advocating for an urban environment that allows everyone to thrive. This including dignity for the homelessness, economic vitality regardless of identity, revitalizing our music scene and culture, rebuilding our infrastructure, ensuring public safety for all, and leading on climate action and innovation.
What strategies would you adopt to address the homelessness and housing affordability crisis in Seattle, and do you support the charter amendment proposed by Compassion Seattle?
We must end the undignified neglect of our homeless neighbors by City Hall and our neglected leaders. Over the last decade, the number of houseless individuals has skyrocketed, and actions from City leadership have not supported or stabilized these thousands of individuals. My plan to support our homeless neighbors will reestablish City leadership and accountability, take immediate action to support our neighbors, invest in our mental health infrastructure, and build "Dignity Communities" to centralize resources and support long-term success.
To address the housing affordability crises, I will focus the resources from the Federal Housing Urban Development Agency to build, acquire, and sustain housing for the homeless. Federal fund utilization will free up other funding so those dollars can be used to build affordable housing for those living well below the poverty level.
The charter amendment proposal is an intriguing approach that seeks to increase and mandate the amount of funding the city must invest to address homelessness. Because the language on this initiative is still being worked out, I will reserve taking a position until a final version of the amendment is agreed upon.
How do you envision the relationship between the city and Seattle Police Department changing? How do you plan to look after the safety/well-being of Seattle's residents, especially those in communities who have faced disproportionate use of force from police?
The most important responsibility of our local government is to keep the public safe and protected. To do this we rely on our public safety service delivery system which consists of the Police Department, Fire Department, First Responders and Human Services Providers. These agencies must be mutually supported and work together as a team. Based on the recent demands for social justice in our country, it is especially important that our Police Department is motivated to improve, and I plan to drive this improvement through actions including:
Implement checks and balances to address biased policing by some individual officers and ensure that all public safety personnel live up to their pledge to protect and serve.
Implement a comprehensive progressive discipline program for removing officers that are detrimental to public safety before they cause community crises.
Develop and implement a "Relationship-Based Policing Program" for the department to create community trust and partnership. The Police Chief, Commanders, and I will be more interactive with our residents through regular "Town Hall Meetings." The goal of these meetings is to work with residents to develop a "Community Policing Philosophy" based on organizational strategies, crime prevention techniques and public safety programs."
What is your strategy for equitable development in Seattle and how will that guide your approach to the Major Update to the Comprehensive Plan in 2024?
Seattle has experienced unprecedented growth in the last decade, spurred on by job growth and speculative development. Throughout this growth, housing has become more expensive and taken longer to permit and construct. Zoning regulations establish exclusive conditions throughout the city and increase disparity within the city between individual citizens and neighborhoods. My strategy will focus on creating more equitable policies that will enable a future where more people can have access to vibrant and walkable neighborhoods and afford to live in the city.
In my Major Update to the Comprehensive Plan in 2024, I see two actions of mine that will inform my approach:
Organize a group of industry and neighborhood leaders with city staff to prioritize the creation of a diversity of rental and for sale housing options. This will include reviewing opportunities to create a staggered Residential Zoning where density limits are responsive to site conditions, land values and desired outcomes.
Create more flexibility within the Single-family zones, such as reducing the minimum lot size at block ends, establishing more opportunities for Land Trust models, and creating partnerships between landowners and levy funds to enable property owners to build wealth and limit displacement."
What is your plan to help businesses recover from the pandemic? What has the pandemic taught you about what small businesses and their employees need?
The city must move swiftly to revitalize the downtown core and our neighborhood business districts, stop the exodus of businesses and the elimination of jobs. Every business in Seattle is important to our economy and we must recreate a business environmental where all of them can thrive in the city. To start, I will create a rapid response program through a partnership with neighborhood chambers and business associations to quickly assess and meet the needs of small businesses in their business districts. The organizations will receive adequate funding to build staff capacity to conduct outreach to struggling businesses and will have access to resources and city staff to solve problems.
I will also create a partnership between the city government and local corporate foundations to fund a local grant program to provide significant financial assistance to small businesses. The grants can be used to catch up on delinquent lease payments, rehire employees, replenish inventory, upgrade equipment, and for marketing to help them recover from the damage caused by the pandemic and economic downturn.
The pandemic has shown that small businesses and employees need a reliable safety net and that Seattle must serve as the front lines for that safety net.
What tax policies would you advocate for in Seattle?
My goal as Mayor is to be a good steward of our tax dollars and be fiscally responsible in crafting budgets based on our current tax policies. This approach is designed to help meet the needs of the city without any additional tax increases.
What are your preferred policies to improve access to public transportation?
Building a city with robust urban villages throughout our neighborhoods requires convenient access for our residents through public transit. As such, I see the primary need as expanding access throughout the city. This includes:
Expanding all forms of public transit, expanding and connecting transit lines through urban villages.
Establishing nodes that connect multiple forms of transit such as bus lines, Light Rail, and street cars.
Supporting the continues expansion of Light Rail through ST3 to ensure low-income residents can move throughout the region with ease.
"The time for letting existing wealthy neighbors say no to new neighbors who are less wealthy is over" — Do you agree and what is your plan to address this issue?
I believe that we need to allow for more affordable home ownership and equitable access to amenities such as schools, open space and public safety in the city's Single-family zones. Currently, these neighborhoods and their amenities are less accessible to our lower- and middle-income residents, and our residents should have access to the neighborhood of their choosing.
As I mentioned above, I plan to address this gap through having a group of industry and neighborhood leaders and city staff to review opportunities to creating staggered Residential Zoning that creates more flexibility in density limits, allowing for a diversity of rental and for-sale housing options. This will include reducing minimum lot size at block end and establishing more opportunities for Land Trust models.
More specifically, do you support and would you commit to rezoning wealthy neighborhoods like Madison Valley, Montlake, and Laurelhurst to have robust urban villages, especially with frequent transit, university jobs, and multiple hospitals nearby?
I will improve the access of our beautiful neighborhoods to residents across income-levels and identities. I mentioned in the previous answer that we will review opportunities in create staggered Residential Zoning with density limits responsive to neighborhood conditions, land values and desired outcomes. With access, reduced housing costs, and small business opportunities as desired outcomes of my administration, I will support identifying ways to support the small business community and improve diversity of housing options in these neighborhoods.
How will you balance community input with effective and equitable policy-making?
I believe that community input early leads to policies responsive to the diverse needs of our residents. As such, I plan to build relationships with our neighborhoods by regularly engaging with our community and soliciting their input on committees and working groups.
This practice will span across policy areas such as public safety, affordable housing, and small business development. In public safety, Police Chiefs, Commanders, and I will engage in regular Town Hall Meetings to develop a community policing philosophy in conjunction with our residents. With affordable housing, we will organize a group of industry and neighborhood leaders to create a diversity of housing options rooted in the needs of the neighborhood. To support our small businesses, I will work with neighborhood business districts, commercial property owners, and small business owners to identify the best tax incentives and grant programs needed to refill commercial retail spaces and support businesses suffering from revenue lost due to COVID-19.
Do you support allowing missing middle housing like rowhouses in existing single family zones so all neighborhoods contribute to growth?
Yes
Do you support increasing progressive taxes (income or capital gains) to pay for affordable housing?
I will support taxes and revenue streams for affordable housing that do not add additional burden to our lower- and middle-income residents and recovering small businesses.
Will you push to make municipal broadband a reality in Seattle?
April 26th of this year, House Bill 1336 was passed by the Washington State Legislature and sent to Governor Inslee for him to sign into law. This law eliminates restrictions and expands community resources for the establishment for broadband networks. Once the legislation is signed into law, I will work with the City Council Transportation and Utilities Committee and stakeholders representing communities, businesses and technical experts to create a roadmap and an action to make municipal broadband a reality in Seattle.
Do you support establishing a municipal bank? 
Because of the negative experiences a lot of residents have experienced with private banks over the years, the possibility of establishing a municipal bank in Seattle is something that should be explored.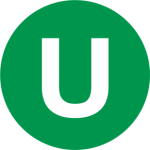 The Urbanist was founded in 2014 to examine and influence urban policies. We believe cities provide unique opportunities for addressing many of the most challenging social, environmental, and economic problems. We serve as a resource for promoting urbanism, increasing political participation, and improving the places we live. The Elections Committee consists of community volunteers and staff members of The Urbanist and is a standing body representing the political values of our organization.