On Wednesday, five Seattle Mayor candidates squared off in a forum that we co-hosted alongside our allies at the Move All Seattle Sustainability (MASS) coalition and elsewhere. We learned a great deal about the candidates in 90 minutes, so we encourage you to watch the video and check out the transcript. The same coalition is hosting Seattle City Council Position 9 Forum on Tuesday, June 22nd, so don't miss that either: register here.
The five participating Mayoral candidates were Jessyn Farrell, Lorena González, Bruce Harrell, Andrew Grant Houston, and Lance Randall. Colleen Echohawk and Casey Sixkiller couldn't attend due to scheduling conflicts. Echohawk sent organizer Matt Remle in her stead to make a statement. Sixkiller didn't send a statement, but did announce an endorsement this week from an anti-bike lane group with the Orwellian name "Neighborhoods for Smart Streets".
Sometimes we found broad consensus for urbanist principles. Candidates agreed we need to reduce exclusionary zoning and allow apartments in more neighborhoods. Candidates support the campaign to lid I-5 in Downtown Seattle. All intend to add more bus lanes, make transit more affordable for working class riders, and most ultimately would work toward fare-free transit — though they vary in how much they'd make it a priority.
There were also plenty of points of contention. Most support completing the long-delayed Center City Connector streetcar project, but Randall dissented. Road pricing got support from González and Harrell, a maybe from Farrell, and opposition from Houston and Randall. Most supported automatic camera enforcement against blocking of bus lanes, crosswalks, and intersections, but some had more caveats, and Randall was a no. Candidates mostly supported making permanent and expanding the "Stay Healthy" open streets program, except for Randall who specifically opposed permanent open streets on Lake Washington Boulevard and Alki Avenue.
There are so many revelations and interesting moments, but watch for yourself to catch them all. Kudos to Erica C. Barnett for the excellent job at moderating the forum. She is also moderating our Council forum on Tuesday with candidates Nikkita Oliver, Brianna Thomas, and Sara Nelson.
Also, mea culpa for leaving my video on when the forum started so that my face is still on screen — total dork move!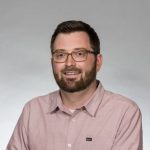 Doug Trumm is the executive director of The Urbanist. An Urbanist writer since 2015, he dreams of pedestrianizing streets, blanketing the city in bus lanes, and unleashing a mass timber building spree to end the affordable housing shortage and avert our coming climate catastrophe. He graduated from the Evans School of Public Policy and Governance at the University of Washington. He lives in East Fremont and loves to explore the city on his bike.