Brianna Thomas's impressive resume includes leading the successful campaign for a $15 wage in SeaTac, which kicked off the broader "Fight for 15" movement, and the Honest Election Initiative that won Seattle's Democracy Voucher program. The Urbanist endorsed Thomas in the 2015 primary for Council District 1, but she ended up finishing fourth, and Lisa Herbold won the seat. In the five years since, she has been a Council Aide to Council President M. Lorena González and rose to Chief of Staff. In February, she announced for her boss's seat. Check out her campaign website for more information.
The Urbanist Election Committee wrote and distributed questionnaires to the candidates and followed up with Zoom interviews this month. We'll roll out our Seattle City Council questionnaires this week and continuing releasing questionnaires in other races. The Urbanist will drop our Primary Endorsements very soon. The Primary voting period starts July 16th; ballots must be postmarked by 8pm August 3rd. For voter information or to register to vote, visit the State election website.
Below are Brianna Thomas's questionnaire responses. 
---
Do you support the charter amendment proposed by Compassion Seattle? Why or why not?
I support the values driving the amendment, but I would like to see more specific language and details around implementation and funding. I believe that as a City, more than ever, we are ready to take meaningful action on homelessness. There are definitional challenges that the Council will have to address in order to achieve the goals of the amendment, but its current iteration is so open to interpretation that it's quite difficult to know what the outcomes could include. Most importantly, I believe that clarity in what the City can actually effectuate should be centered in Compassion Seattle's messaging.
Goldilocks question: The Seattle Police Department's budget is too big, too small, or just right. Explain your answer and the trajectory you'd like to see.
One of my top priorities is criminal justice reform, beyond the police department's budget. I was part of many of the difficult conversations and resulting council actions around police funding, informed by community. I stand by the council's decision to divert millions of dollars from the general fund and SPD budget to reinvest in community based alternatives. The Council also identified approximately $30 million for a participatory budgeting program this summer, which is unprecedented in the City's history.
As a Black woman, I deeply understand the call to dismantle the current carceral system, reinvest in community, and right generations of race based violence suffered by my community. As a public servant and policy advisor that has been working on issues surrounding the reform and reimagining of policing since 2016, I feel trapped between the limitations of our continued monitoring by the DOJ, which community called for, and a Collective Bargaining Agreement that patently refused to accept many of the calls for accountability set out in the City's 2017 Police Accountability Ordinance.
Simply put, there are no easy answers. There is no magic number, and the Guild is resistant to following many principles that the community and the council have agreed upon.
The 2018 police contract repealed accountability measures, gave officers a big raise plus backpay, and eight of nine City Councilmembers voted for it. What does the next police contract need to have in order to earn your vote of approval?
We need a contract that adheres to the accountability metrics laid out in the 2017 Police Accountability Ordinance (PAO), particularly around discipline and amendments to the arbitration process. Without the inclusion of these changes, the retention and promotion of officers with documented histories of unacceptable behavior will continue. The culture of policing needs to change from within, and it is my hope that members of SPOG and SPMA call for these changes from their leadership.
The 2018 contract vote was held after the bargaining process had occurred, led by Mayor Durkan, and soundly supported by the Labor community. The Council, along with the City Attorney, Labor Relations in SDHR and the Mayor's office comprise our Labor Relations Policy Committee (LRPC), whose bargaining process is governed by Executive Order 01-14. These parameters dictate that once a tentative agreement (TA) is reached with a bargaining unit, the members of the LRPC must support that TA. If elected, I will be seeking a position on the LRPC and will be able to bring my historical knowledge to that table.
Would you vote to increase social housing funding and what is your preferred funding mechanism?
Yes, the solution to homelessness is in the name– homes. We know that to get people off the streets and out of their cars, they need a roof over their head and supportive services to keep them housed. I am hopeful that the recently launched hoteling program will be a success, but we also need to look to long-term solutions. Seattle can and should set a precedent for the rest of the county by getting serious about funding housing, which will likely require enacting/expanding progressive revenue streams.
The challenge the City currently faces is that all proposed progressive revenue sources are met with litigation. It has become incumbent on opponents of these efforts to come to the table with their own solution. We have tried the Employee Hours Tax (Head Tax/Amazon Tax/JumpStart) THREE times in the last 5 years. Also, Income Tax. Also, Capital Gains Tax. Each of these have been met with legal action preventing the City from generating the revenue it needs to build anywhere near the amount of housing needed to match the need we see in the City and across the region.
Seattle has about 30 square miles dedicated to single family homes versus just 10 square miles for apartments. Those 10 square miles have absorbed more than 85% of Seattle's growth. Would you vote to repeal apartment bans? What is the right balance? Where do you believe density is needed most?
My campaign is energized by a vision of building a better Seattle for tomorrow, to respond to our affordable housing crisis amid sustained population growth, and the exacerbating impacts of climate change.
One approach is to invest in 15-minute neighborhoods and equitable transit oriented development where people can meet all their needs for living/working/playing without having to venture far from their homes. If the planning and implementation of our housing and development are committed to sustainability and racial equity, we can become resilient to climate impacts. We should increase and incentivize mother in law apartments, ADU's, DADU's.
I live in an apartment building built in the 1950's, one of my neighbors has lived here for 22 years. We need more diverse affordable apartment options. I'll commit to ending the ban on apartments on residential land to allow for this.
What do you see as key priorities for the 2024 update to Seattle's Comprehensive Plan? What do you see as limitations to the process, and what were notable successes or failures from the last Comp Plan update?
All key priorities need to be centered on building a Seattle for tomorrow. We will continue to see a flood of environmental refugees fleeing to our city; therefore, we must be planning for 10, 20, 30 years from now. People come here expecting clean air, clean water and a quality lifestyle, and we should be focusing on a continued ability to provide that. We need a comprehensive plan that prioritizes housing, transportation, 15-minute neighborhoods, and mitigating our impact on the earth. We have to adjust zoning laws to allow for density and more diverse rental options.
One challenge of the Comp Plan is it's persistent reliance on the Urban Village model which limits how and where we are creating additional density. Instead of limiting growth to just 17% of the City, we need to pursue policy solutions that open up significantly more parts of our community to additional development.
How should we increase transit usage? How should we pay for upgrades and how does the Move Seattle Levy expiring in 2024 play into your plans?
Robust and sustainable infrastructure that meet our city's long term needs cannot occur if we compromise on infrastructure funding. Flexibility and creativity about continuous funding sources like a progressive revenue would bring is a step in the right direction. By improving our public transportation, the City will be able to address climate change, think equitably about user access and promote ridership inside and between neighborhoods.
One seat rides from our traditionally disenfranchised communities not only speaks to our shared values around equity, but also provides real options for people to see transit use as part of their everyday lives. Having not owned a car in years, I rely on the C Line to keep me moving. All Seattleites should have access to a transit system that is reliable, multi-modal, convenient and accessible regardless of each person's location or physical ability.
I look forward to seeing the Move Seattle Levy's updated evaluation due to the pandemic, and thinking about how we balance the goals of the VLF workgroup, with our recently renewed STBD funding.
Do you support pedestrianizing key streets to make the city more walkable and accessible? What is your preferred approach to rededicating street space and how does the existing network of "Stay Healthy" streets rolled out during Covid fit into it?
During the pandemic the City implemented temporary provisions that encouraged safe access to non arterial roads for community to get out of their homes to walk, bike, and connect when other opportunities to gather had been made all but nonexistent. Normalizing these policies, such as making permanent our Safe Streets program, and encouraging economic development in neighborhoods that allows folks to work, play, and shop where they live keeps people out of their cars, and builds vibrant communities.
There are definite choke points across the city. For example West Marginal Way Vision Zero would take out a lane for a bike lane INSTEAD of keeping that lane for transport capacity. There is a world where we work to keep both modes of transit moving. I have worked "on the inside" long enough to reject the concept of "either/or" solutions. While the City is committed to the expansion of bike lanes, pedestrian safety and transit expansion, it doesn't have to be to the exclusion of freight mobility.
Seattle is woefully short of meeting its climate goals. Seattle will have to reduce its climate emissions 17 times faster than it is currently to meet its 2030 goal from its 2013 Climate Action Plan and 30 times faster to meet its 2019 Green New Deal climate targets. What should the City be doing differently?
I support the City's commitment to clean municipal development, and look forward to working on policies that incentivize private developers to follow suit. Environmental refugees are coming to Seattle to escape the impacts of climate change. Let's build a sustainable city that preserves our planet, and shows our City's leadership in this space.
We must use green, sustainable development throughout the city. Failure to do so results in asymmetrical growth, primarily in communities of color like the CID, South Park and the Rainier Valley, and perpetuates health disparities for BIPOC communities. The rate of childhood asthma in South Seattle is three times higher than in North Seattle, and urban amenities like access to waterways, parks, and transit friendly locations tend to be placed north of the cut or in other areas of higher socioeconomic standing. As the north and west parts of Seattle see more investments in parks and greenspaces, industrial polluters that take up lots of space in the south and central parts of our City remain relatively unaddressed. I believe that building a stronger relationship between the Council and the Port is critical to finding solutions that keep our industrial lands working, without continuing to exacerbate these disparities.
Fill in the blank: What the current City Council is doing best is ___________; what it needs more of is _______________________________.
What the current City Council is doing best is dedicating and directing resources to community based alternatives and solutions to criminal justice responses, and rapid response funding to address homelessness; what it needs more of is leadership that is willing to slow the inclination to legislate every crisis response into law, and instead ensure we are crafting legislation that is not only responsive to community calls for action, but also will be able to withstand the inevitable legal challenges brought forth by stakeholders not inclined to push for progressive solutions to societal problems.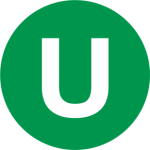 The Urbanist was founded in 2014 to examine and influence urban policies. We believe cities provide unique opportunities for addressing many of the most challenging social, environmental, and economic problems. We serve as a resource for promoting urbanism, increasing political participation, and improving the places we live. The Elections Committee consists of community volunteers and staff members of The Urbanist and is a standing body representing the political values of our organization.