Dave Upthegrove is running for a third term representing the 5th District in the King County Council. Before his County Council career, Upthegrove served in the Washington State House of Representatives from 2001 to 2013. He was a co-sponsor of recent legislation to expand tenant rights and require just cause for evictions in unincorporated King County. Check out Upthegrove's campaign website for more info.
The Urbanist Election Committee has followed up on our questionnaires with Zoom interviews to fill in the gaps. We released our Primary Endorsements in late June and will release the rest of the questionnaires ahead of the primary voting period opening on July 16th. Primary ballots are due August 3rd. For voter information or to register to vote, visit the State election website. King County Council District 5 covers southeast King County including much of Kent, Renton, Tukwila, SeaTac, Normandy Park, and Des Moines.
Below are Dave Upthegrove's questionnaire responses.
---
Which unincorporated areas do you believe have the greatest needs for additional service in King County? What can the King County Council do to better support these areas with the greatest needs?
Our urban unincorporated areas, particularly Skyway and White Center, have been underserved for a generation. In recent years, we have made progress by creating a Department of Local Services (including an economic development position) to do a better job focusing on our local government responsibilities and by increasing investments in infrastructure in these areas– particularly Skyway. The recent Skyway plan, developed in partnership with the community, provides a roadmap forward. We need to continue to invest in basic infrastructure (sidewalks, parks, cultural and community centers) and also be aggressive in our steps to prevent both residential and commercial displacement– through smart use of public parcels, mandatory inclusionary zoning, targeted tax credits and other strategies. The voices in these communities– particularly Black, Indigenous and People of Color need to be shaping their future.
Do you support incorporating or annexing unincorporated areas into cities? Why or why not? If so, how would you propose to solve key challenges, such as city resistance without identified revenue?
I believe that unincorporated areas within the urban growth boundary are best served by cities. County governance and the dispersed nature of the urban unincorporated areas make it more challenging for the County to serve those areas in the way a city can. Unfortunately, I believe that solving this challenge will require additional help from the State– either to change annexation processes, or to provide (as was once available) state financial incentives for cities that annex unincorporated areas. At the end of the day, I think the people living in those areas can get services delivered much more efficiently and better as part of a geographically contiguous government with greater proportional elected representation.
King County is located on Duwamish, Muckleshoot, Puyallup, Snoqualmie, Stillaguamish, Suquamish, and Yakama land. Do you support the Land Back movement? What steps should King County be taking to support indigenous lands?
I support the movement, and generally speaking, the idea of returning public lands to their rightful owners. I recognize that how it is done is important and challenging. I think a first step the King County Department of Natural Resources and Parks could take is to identify (where possible) the original owners of the parcels in our open space inventory. Having that information would inform whether and where there are meaningful opportunities to transfer ownership.
According to the 2019-2020 King County General Fund Budget "About three-quarters of the General Fund is spent on criminal justice and public safety." Do you support increased or decreased spending on criminal justice and public safety? Why?
We need to reform the King County Sheriff's Office to better deliver justice for Black, Indigenous and people of color. Delivering justice means rooting out institutional racism throughout our criminal justice system. It means making sure people not only are safe, but feel safe in their community. And delivering justice means listening to voices of those most impacted by injustice. Thanks to a charter amendment that Councilmember Zahilay and I put forward, and which was approved by the voters, we knocked down a systemic barrier and the King County Council now has the ability to make changes to the duties of our Sheriff's office. We have convened a community-based process to develop recommendations so we can create a new approach– hopefully one that partners with mental health professionals and includes additional training in de-escalation and cultural competence. What this means for our budget will depend upon the new system we design. We certainly should try to find savings in traditional police budgets to invest instead in community based approaches proven effective at delivering justice and keeping us safe.
What steps would you take to prevent evictions and displacement in unincorporated areas within King County?
Extend the eviction moratorium in unincorporated King County. Lobby to extend the state eviction moratorium. Continue to invest COVID relief funds (on top of the $145 million we have provided) in rental assistance– delivered through trusted community-based organizations. We need to strengthen tenant protections. I'm sponsoring legislation to add a "just cause" requirement – critical to avoid a wave of evictions when temporary COVID protections end. The legislation would also add a series of tenant protections:
Cap move-in, security and other fees and deposits and allow incremental payment * Require landlords to give up to 4 months' notice for significant rent increases
Prohibit rent hikes in unsafe or unlivable housing
Allow tenants to adjust rent due date if they live on Lxed income
Add protections against eviction over late rent
Prohibit landlords from requesting Social Security number for pre-rental screening
Landlords who violate any of the new protections would be liable for damages in court.
To prevent displacement, we also need to support mandatory inclusionary zoning (which I'm interested in also applying to some commercial developments) and smart/strategic use of public parcels.
King County Metro has ambitious plans to electrify its bus fleet and to blanket the county in RapidRide lines. Would you vote to fund these plans? How would you balance the goals of electrifying transit, boosting transit frequency, expanding coverage, and equity in access?
I support Metro Connects, our long range plan, which includes the deployment of the RapidRide lines, and also support the current efforts to electrify the fleet by 2040. I definitely support going to the ballot to fund these efforts. We were about to do so when COVID hit. When balancing these competing priorities, my top priority is implementing the Mobility Framework (including updating our service guidelines) to better center equity in the deployment of bus service. Frequency versus expanded coverage would depend upon the projected impact of the specific scenario on overall productivity.
Traditional King County has invested in regional trails and their direct connections, but not bike facilities that could directly connect underserved communities to bike facilities on local roads. Do you think this should be an area of focus for the King County Council? Would you support a ballot measure for county wide multi-modal funding?
I think it is a great idea. I support going to the ballot (at some point in the short-to-medium term) to implement Metro Connects– the long-range plan. I don't see why bike facilities couldn't be part of the same measure. The comparative cost would be modest given the mobility gains.
Fill in the blank: Growth management has been __________ for King County, but it _____________.
Growth management has been critically important for King County, but it means we need to not just limit growth in rural areas but also be more deliberate about accommodating growth in urban areas.
Fill in the blank: Densifying around transit is good, but __________________.
Densifying around transit is good, but cities need comprehensive strategies in place to ensure affordability and livability within the city.
Fill in the blank: The thing about self-managed housing for the homeless is _______________.
The thing about self-managed housing for the homeless is that if it is done right, it can be empowering and provide important autonomy and responsibility.
Fill in the blank: King County is doing ______________ very well, but has dropped the ball on ______________.
King County is doing COVID response very well, but has dropped the ball on being a good local government provider in our unincorporated areas.
Fill in the blank: The thing about the interplay of County, Seattle, and the Sound Cities Association is ____________________.
The thing about the interplay of County, Seattle and the Sound Cities Association is that like other democratic processes, successfully solving problems requires thoughtful informed elected officials working in good faith to balance interests if we are going to solve our regional challenges together.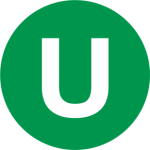 The Urbanist was founded in 2014 to examine and influence urban policies. We believe cities provide unique opportunities for addressing many of the most challenging social, environmental, and economic problems. We serve as a resource for promoting urbanism, increasing political participation, and improving the places we live. The Elections Committee consists of community volunteers and staff members of The Urbanist and is a standing body representing the political values of our organization.