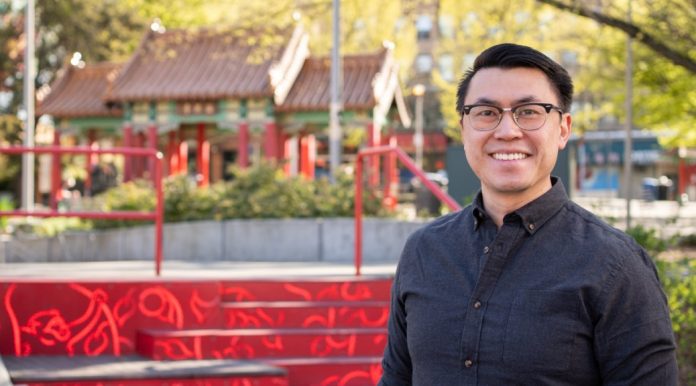 State Senator Joe Nguyen is running for King County Executive against three-term incumbent Dow Constantine. Nguyen's parents emigrated from Vietnam as war refugees and settled in White Center. Nguyen stepped up as a caretaker and breadwinner after his dad was seriously injured in a car crash and said transit was a lifeline as he commuted by bus to his job in Seattle. Nguyen graduated from Seattle University and went to work at Expedia and now at Microsoft as a program manager. He ran for the State Senate in the 34th District in 2018 and won with 58% of the vote, defeating Shannon Braddock, who is deputy chief of staff to Executive Constantine. In the State Senate, he's developed a reputation as a progressive firebrand. Check out Nguyen's campaign website for more information.
The Urbanist Election Committee has followed up on our questionnaires with Zoom interviews to fill in the gaps. We released our Primary Endorsements in late June and endorsed Nguyen. We will release the rest of the questionnaires ahead of the opening of primary voting period on July 16th. Primary ballots are due August 3rd. For voter information or to register to vote, visit the State election website.
Below are Joe Nguyen's questionnaire responses. 
---
As County Executive, how would you bring reluctant municipal elected officials from around the region to the table to productively support the work of the King County Regional Homelessness Authority?
We need to acknowledge there's been a history of top-down decision-making by the County that has caused a breach in trust in municipal officials. We aren't going to agree on everything, but we need to include different viewpoints in the process and approach with humility in order to move forward. These municipalities aren't reluctant for no reason, they've been talked at while simultaneously being left out of the decision making process. We need to be explicit in our goals, and always ensure that our actions benefit the communities we're impacting.
It's unjust for the County to operate by making decisions for cities without bringing them into the process from start to finish. We need to do more than talk about genuine engagement, we have to do it. In many regions, there's been a perception that we're reserving housing around the County for people who are homeless from Seattle. This lack of communication doesn't help any of us. Not only should we be clear in what our programs are doing, we should also always be reserving a percentage of the capacity we're creating for people in the communities that we're entering. That's not only common sense, it's good governing.
Do you support the County increasing its investment in social and affordable housing and, if so, what is your preferred vehicle for that investment?
Yes, King County has enough publicly-owned land and buildings right now that can and should be repurposed to house every currently unhoused youth and family in the County. We need to make sure those investments also go into the critical services that will provide stability to those families. That means investing in diversion programs, social services, child care, and more. I'll work with our Regional Homelessness Authority to ensure that happens.
I'll also work to provide alternative pathways to homeownership and housing stability for communities of color who have been excluded from traditional means to build intergenerational wealth for decades. This is especially essential for communities in unincorporated King County like the one where I was raised, who often rely on the County for these types of services.
What reforms will you prioritize for the King County Sheriff's office after the passage of a number of related Charter amendments in 2020?
I got into politics because of the killing of Tommy Le by a law enforcement officer. His murder, and the aftermath of cover-ups and dismissals on behalf of the Sheriff's department, shook me into understanding the deep lack of trust between law enforcement and our communities. It's the government's job to repair and maintain trust, and in order to do so, the government must meaningfully include communities in the process of fixing our systems.
Politicians often pay lip service to community involvement without genuinely including community in decision making processes. I'll work to repair the strained relationship between our communities and the police by rectifying our system of accountability to be transparent, and by prioritizing community voices in the selection process for our new Sheriff. As Executive, my officers will be required to answer to the people they swear to serve and protect.
It's also ridiculous that half of the County's budget goes toward criminal "justice". It's an ineffective use of our money, leading to criminalization of our communities of color and poverty. By instead using those funds to invest in basic needs, diversion programs, and harm reduction, we can create a County that is safe and sustainable for all.
What role do you see for the Executive in balancing the needs of rural economic development with urban growth management principles?
I support the Growth Management Act's goals of focusing development and population growth in existing urban centers in order to protect rural land use in rural King County. As the County grows and plans for future growth, we need to be bold about how we think about zoning. Especially as our County trends toward unaffordability, we have to be explicit in our future policies to ensure our neighborhoods are open to all. I'll also make sure those zoning laws work in support of union labor to create a robust green building industry that will benefit both urban and rural communities in the County.
What actions would you take as County Executive to address climate change and redress long-standing environmental injustice in King County? Do you believe the draft countywide planning policies are on the right track in this regard?
The draft policies are a great proposal that follow from State level increased standards. I especially appreciate the addition of climate change to the plan, as well as the highlighting of communities on the front lines of climate impacts. Also, I agree that we need to reduce the climate change impacts of fossil fuels during construction and within existing buildings.
As Executive, I would build on these policies by implementing state-level recommendations in electrification infrastructure, a cap & invest program, and clean fuel standards. I'd invest in more resilient stormwater and runoff prevention infrastructure in communities of color bearing the brunt of pollution. I've proposed direct economic assistance to low-income families to upgrade to more energy efficient appliances and replace indoor natural gas appliances that contribute to children developing asthma. I'd also work with unions and the construction industry to incentivize more sustainable building methods and materials like cross-laminated timber, and I'd invest in a County Conservation Corps to employ young people and others struggling to find work in the aftermath of the pandemic into cleaning up our environment. Most importantly, I'd fight with urgency to translate these plans into action.
Much of King County remains segregated by race and income, and some past County government actions perpetuated this and contributed to concentrated poverty. What do you plan to do about it?
As Executive, I will ensure that upzoning and building affordable housing always go hand in hand, and I will partner with community groups to ensure our policies are just, comprehensive, and inclusive. Much of our land is zoned as single family, which disproportionately excludes communities of color, low income, and young people from living in these neighborhoods. While it's less explicit than our historic redlining, it acts as a continuation of that legacy by keeping certain communities out. As the County grows and plans for future growth, we know we need to be bold with how we think about zoning.
Beyond housing, I'll ensure that King County pursues progressive revenue options like a wealth tax on the super-wealthy to fund investments in the well-being of working families. I'll work with unions to expand apprenticeship programs and diversify our skilled workforce. I'll strive to increase funding for school services like college preparation and career counseling in communities who have been excluded from public investments. Finally, I'll make sure we learn from the inequities in public health outcomes and vaccine distribution during the pandemic to identify communities that need urgent investments in essential infrastructure to deliver high-quality services to those in need.
How will you accelerate our county's transition away from car dependence and expand transit coverage and frequency across our region?
I know what it's like to have to depend on public transit in the County, and to be frank, it's often not pretty. Long commutes, disconnected services, and the lack of safe and efficient multi-modal options force our communities into car reliance. As leadership, we have to invest in our public transit systems in a way that will incentivize our population to use it.
I will work to accelerate the expansion of Sound Transit to make sustainable commuting options available to as many people as possible, as soon as possible. I'll strive to make the sustainable choice the right economic choice for working families by providing free transit for all like we've done throughout the pandemic. I'll work to expand public transit options to underserved communities isolated from economic and educational opportunities due to a lack of transportation. I'll also work to streamline service across agencies that manage our transit systems to make commutes that require multiple modes of transit more efficient.
Do you support Metro Connect's vision and how would you fund that plan or the alternative you support?
Yes, expanding transportation service and easing access has been sorely needed for decades. That's why I've proposed a $50 million amendment to connect communities through similar investments.
I do have a few concerns about gaps in the Metro Connect plan. Much like many of the County's plans, this one has been around since 2017, yet we still haven't seen much actual movement. Also, the proposed map leaves out many of our communities, especially diverse ones in South King County like where I grew up.
Additionally, as we strive to increase efficiency, we need safeguards to make sure that we're supporting our unionized workforces of drivers and technicians. Despite this plan's vision, King County laid off many of these workers during the pandemic.
Lastly, while efforts to standardize fares have been implemented, I'd strive to make fares fully free by rearranging budgets, and with progressive revenue sources like repealing I-747's limit on property tax growth, and a wealth tax on the super-wealthy.
King County is located on Duwamish, Muckleshoot, Puyallup, Snoqualmie, Stillaguamish, Suquamish, Skykomish, Tulalip, Coast Salish, and Yakama land. Do you support the Land Back movement? What steps should King County be taking to support indigenous lands?
Yes, I do support the Land Back movement. I have a deep relationship with many of our region's tribes because of meaningful mutual respect, which is how our leadership should always conduct themselves. In the States, very few people understand how important relationship to the land is especially for indigenous people. The ongoing denial of wrongdoings from the U.S.' founding to today creates a systemic dismissal of those whose land we reside on, and whose very culture is interwoven with the inherent value of environmental protection. Listening to and empowering native voices is essential because it's the right thing to do, and it's also the right thing to do for the environment. We also have to prioritize and honor their treaties.
While that process will mostly take place at the federal level, we still need to respect tribal sovereignty and support tribal nations at the local level. This means doing everything in consultation with them, and giving Tribes a meaningful and impactful seat at the table, especially in the areas of water rights, fishing rights, and culverts.
What steps will you take to reach the county's goal of Zero Youth Detention? What lessons did you learn from the debate over the youth detention facility?
As one of my biggest priorities, I will be a fierce advocate for investing in alternatives and speeding up our path to zero youth detention. My first bill as Senator was to divert youth from detention. We know why kids get into trouble, and the underlying issues of how and why often low income, BIPOC kids get caught in the system. Cycles of poverty, systemic inequities, and home life are some of the most common root causes of crime. Our solutions must involve investing heavily in basic needs programs to solve economic insecurities.
Incarcerating kids is not only inhumane, it's also arguably the least effective form of justice, both in recidivism rates and accountability practices.
The most recent youth jail never should have been built in the first place. Half of the King County budget goes to jails and courts, and we're using that to criminalize poverty, Blackness, mental health crises, and addiction. True reform requires community-centered leaders to think beyond our self-fulfilling cycles of punishment and invest in preventative solutions, and with the political courage to build a new status quo, while true representation is about the people impacted most by policies leading the way on changing them.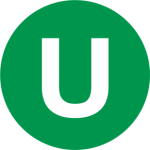 The Urbanist was founded in 2014 to examine and influence urban policies. We believe cities provide unique opportunities for addressing many of the most challenging social, environmental, and economic problems. We serve as a resource for promoting urbanism, increasing political participation, and improving the places we live. The Elections Committee consists of community volunteers and staff members of The Urbanist and is a standing body representing the political values of our organization.