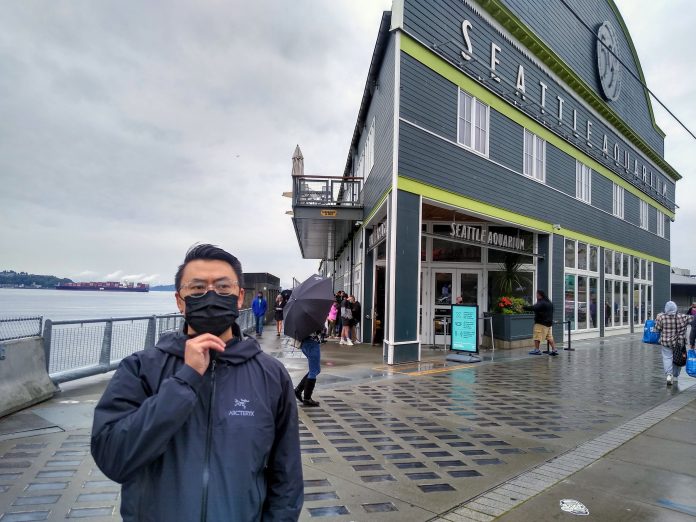 When State Senator Joe Nguyen was student body president of his class at Seattle University, he organized a meeting around the subject of providing free public transit passes for students. "Just no" is how he described the reaction from the King County Metro representative who attended that meeting.
Nguyen, who says he was just as idealistic then as he is now, wanted to find a way to work out a deal between Metro and the university that could enable anyone who wanted to use transit to ride for free. But after delving further into how Metro's bulk fare programs worked at the time, he was left with a very different takeaway: "Wow, these folks don't actually want us to use transit."
Senator Nguyen told me this while we were sitting in the back section of an articulated King County Metro bus, running the Route 120 between Burien and Downtown Seattle. Nguyen is running for King County Executive, and the campaign had invited me to ride the 120 with him between the house where he grew up and the job he had in high school, at the old IMAX theater that used to be attached to the Seattle Aquarium. I jumped at the opportunity to ride the bus and talk transit policy, and to better understand Joe's platform and the thinking behind his push for a fare-free King County Metro.
"Most of the people that I talk to about transit, or urbanism… I think it's a different perspective. They're right, and we have the same things that we want, and their perspective is 'yeah, we need to increase transit access, all that stuff,' and for me it wasn't about access, it was the only option. So it was more than increasing opportunities, it was getting an opportunity," he told me.
Nguyen sees his experience having to rely on transit as providing him with a sense of urgency, as well as a better understanding of the real-world impacts of the policies he's promoting. He cites roundtrip bus fare coming out of his hourly wage from an after-school shift on the waterfront as being significant. Since then, options have been expanded for students and lower-income folks to access reduced bus fare, but those programs aren't always going to be easily available for a high school student in Joe's position.
During this past legislative session, Senator Nguyen introduced an amendment to the large statewide transportation package when it was in committee that would have spent $50 million over 16 years for a transit fare access grant program. He also introduced another amendment that would have spent another $50 million on a new "Connecting Communities" grants, which would be designed to "improve active transportation connectivity in communities by providing equitable, safe, continuous routes for pedestrians, bicyclists, and other non-vehicle users carrying out their daily activities."
Both of these amendments, along with many other amendments for similar programs introduced by the progressive side of the Senate Transportation Committee, were voted down by a few conservative Democrats voting with the Republican members of the committee who wouldn't ultimately end up voting for the package anyway.
Senator Nguyen doesn't see a trade-off between more service and removal of the barrier of fares, he sees them as directly connected, and thinks the money for fares can be found in the existing budget. "It's about $280 million, if you cut the criminal justice spending [at King County] by about 17%: that's free transit for all." He cites the fact that criminal justice spending for King County is close to 75% of the entire general fund budget. Since a sizable portion of Metro fares are paid by employers buying passes for their employees, he suggested an alternative revenue source that could be authorized by the legislature to tax employers to pay for transit instead: a transit benefit district that is based on the number of employees or square foot of office space.
I asked Nguyen for his vision of how he would improve transit access if he were elected Executive. "We need to have more investments in communities that have been historically left out. Burien is only like 15 minutes away from Downtown Seattle and we're probably going to take an hour and a half before we get there. When you have people who are already struggling to get by, being able to make their lives just a little bit easier goes a long way."
"In terms of transit, I think we need to work better with our local jurisdictions. We need to be able to work together and connect our communities better… transit is the key for so many things: economic mobility, climate change, opportunity, and access," he added. "The reason why I want free transit for all is because I think that's the foundation we're going to build off of. And I think we can pay for it with progressive models that haven't been done before."
Nguyen was clear he's been frustrated by inaction at most levels of government, including King County, and adamant that he can improve on the status quo. "If you can think of a vision that works, and is more equitable, you'd be surprised at how much buy-in you can get, as long as you can show value. I think that's the hard part for a lot of folks, candidly, local elected officials haven't showed value for a long time."
Clarification: This article has been updated to clarify the amount of King County's budget that is allocated to criminal justice.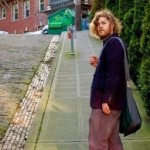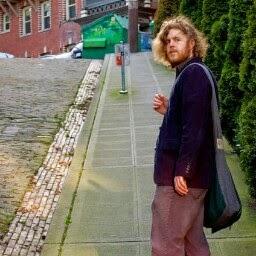 Ryan Packer lives in the Summit Slope neighborhood of Capitol Hill and has been writing for the The Urbanist since 2015. They report on multimodal transportation issues, #VisionZero, preservation, and local politics. They believe in using Seattle's history to help attain the vibrant, diverse city that we all wish to inhabit. Ryan's writing has appeared in Capitol Hill Seattle Blog, Bike Portland, and Seattle Bike Blog, where they also did a four-month stint as temporary editor.