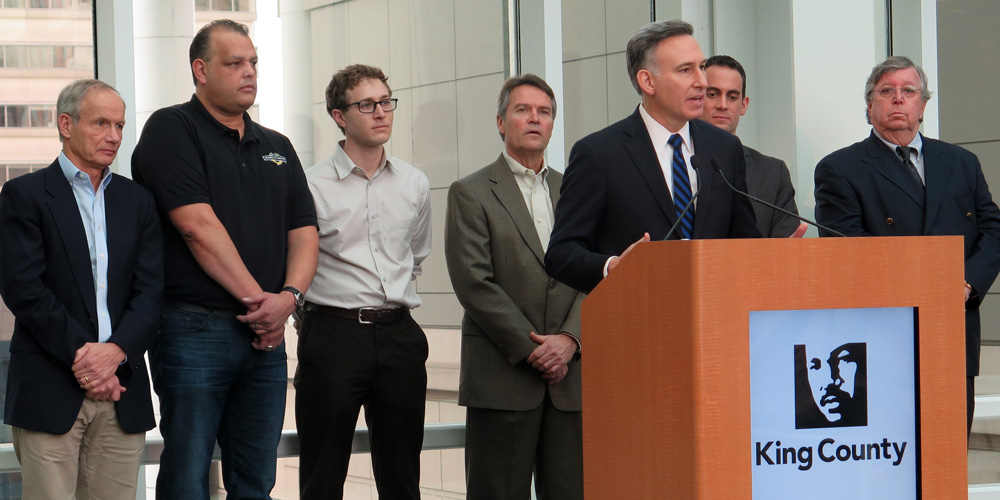 Dow Constantine is seeking his fourth term as King County Executive. Born and raised in West Seattle, Constantine first won elected office in 1996 as a State Representative. In early 2002, Constantine was appointed to the King County Council to the seat vacated after Greg Nickels was elected Seattle Mayor. He served nine years before running for King County Executive in 2009 and winning the seat he continues to occupy. Constantine has been a fierce advocate for transit funding, championing the successful Sound Transit 2 and Sound Transit 3 ballot measures. Check out Constantine's campaign website for more information.
The Urbanist Election Committee has followed up on our questionnaires with Zoom interviews to fill in the gaps. We released our Primary Endorsements in late June and will release the rest of the questionnaires ahead of the primary voting period opening on July 16th. Primary ballots are due August 3rd. For voter information or to register to vote, visit the State election website.
Below are Dow Constantine's questionnaire responses.
---
As County Executive, how would you bring reluctant municipal elected officials from around the region to the table to productively support the work of the King County Regional Homelessness Authority?
As County Executive I led the creation of the Regional Homelessness Authority to align the emergency response work of King County and the City of Seattle, to regionalize it by bringing in the other 38 King County cities, and to inform it with the authentic voices of those with lived experience.
Getting municipalities on board with the idea of the Regional Homelessness Authority took a lot of relationship and trust-building over many years. It's a matter of being proactively involved with our local electeds and partnering with them on projects that range far beyond homelessness, so that when we are meeting on the really complex and heated topic of homelessness, we can trust that we're both approaching the conversation with good intentions and can focus on listening and learning from each other's experiences and expertise.
During my time in office I've built those authentic relationships with our municipal leaders and know that I can bring them together, as evidenced by the fact that my re-election campaign has been endorsed by 80 local electeds, including mayors representing over two-thirds of King County's city residents.
Do you support the County increasing its investment in social and affordable housing and, if so, what is your preferred vehicle for that investment?
I do, and I support many options, including public and subsidized housing, rental assistance, vouchers, and incenting/mandating affordable housing.
I was at Greenbridge in White Center this week, and was reminded of all the work we did to create a vibrant community of public, subsidized, and market rate homes, with good design, infrastructure and services.
My Health through Housing initiative includes $350 million to purchase 1600 hotel rooms for the chronically homelessness, with services to help them reclaim their lives.
Using federal funds, I recently announced the creation of a safe and clean RV park, bricks-and-mortar new construction apartments, and dozens of manufactured cottages. – This plan has been embraced by homelessness advocates and called by the Seattle Times "one of the most ambitious local plans in scale and timeline…to expand housing and shelter."
I've also proposed funding housing vouchers to accompany 400 jobs for those who have been homeless.
In 2016, I proposed a bond that generated $87 million in revenue to fund the preservation and building of over 1,100 units.
In 2018, I proposed a $100 million hotel-motel tax bond to build homes for people earning 30-80% AMI. Last month in Renton I saw a fraction of the pay-off in 12 new green, zero-net energy town homes targeted to increase home ownership for the missing middle.
My administration has been laser-focused on this issue – that's why I've earned the endorsement of housing and homelessness leaders like Rep. Nicole Macri, Dan Malone (DESC), and Alison Eisinger (Seattle/King County Coalition on Homelessness).
What reforms will you prioritize for the King County Sheriff's office after the passage of a number of related Charter amendments in 2020?
Since its conception, the criminal legal system has been plagued by racism. We have the opportunity to disrupt the harmful cycles of this system, and at King County we have been co-creating – with communities most impacted – a new vision for a system we can call "just."
Under my leadership, we have worked directly with impacted communities and families who have lost loved ones due to police violence in designing a new inequest process that will ensure real and increased accountability for the Sheriff's department. This will continue to be my approach – working alongside communities of color and criminal legal system reform advocates and experts — as we transform our policing systems to ensure everyone feels safe in King County.
This includes ensuring body cameras for every sheriff's officer, a transparent hiring process for officers, new teams with social workers and behavioral-health experts so officers aren't responding to emergencies where they aren't needed, reviewing past practices, and community-led decisions on policing and the appointment of our Sheriff.
Earlier this week I wrote an op-ed in the Seattle Times that explains my plan for appointing a new Sheriff and police reform priorities: https://www.seattletimes.com/opinion/king-county-voters-have-spoken-police-reform-and-a-new-sheriff-are-coming/
What role do you see for the Executive in balancing the needs of rural economic development with urban growth management principles?
First, urban areas should subsidize rural areas. The state tax system must be aligned to GMA. Since King County is a tremendously popular place to live, we've had a decades-long struggle between urban sprawl pressures, and preserving farmland and forests. Folks choose to live in the Pacific Northwest precisely because we have mountains, trees, and forests — our natural beauty makes us unique, and it's something that our residents have made clear they want to preserve.
I have a long history of balancing these needs. For example, in 2013, a developer was going to pave over 190 acres in the Snoqualmie Valley and put in 18 single-family McMansions. We stepped in and bought the land, and chose to instead sell it to a family-owned dairy farm. Part of this decision was the fact that the land was not an ideal place for density, as costs of commuting at that distance were considerable, but it was a beloved green space that could contribute to the local economy.
My philosophy is we should be focusing growth in the urban areas where there is infrastructure to serve the residents. Of course, this requires convincing our cities to roll back exclusionary zoning practices.
What actions would you take as County Executive to address climate change and redress long-standing environmental injustice in King County? Do you believe the draft countywide planning policies are on the right track in this regard?
This week the Council approved my new five-year Strategic Climate Action Plan which will cut greenhouse gas emissions by half in this decade, prepare the region for climate impacts, and elevate climate equity through the voices of frontline communities.
Highlights include:
3 Million Trees initiative, increasing tree canopy, and accelerating land conservation.
30-year Forest Plan seeks to make forests healthier and more resilient in the face of climate impacts.
Electrifying our transit system. In 2018, I was recognized as a national leader in the transition to 100% electric fleets.
Conserving and creating accessible green space in underserved communities
Address land use and pollution issues that have perpetuated disparate environmental impacts.
In the past, I have also taken action to create the King County-Cities Climate Collaboration, which helped precipitate PSE's Green Direct portfolio, and made King County a founding subscriber to Green Direct, helping shift PSE off two Montana coal-fired units. I also launched the King County Regional Code Collaboration, to green the built environment, and led the Safe Energy Leadership Alliance, battling coal and oil ports and rail up and down the West Coast.
Much of King County remains segregated by race and income, and some past County government actions perpetuated this and contributed to concentrated poverty. What do you plan to do about it?
Redlining, exclusionary zoning, and lending practices in a racially biased economy have all, by design and effect, resulted in still-largely segregated neighborhoods. To secure housing, people – and disproportionately people of color – are pushed farther from jobs. As a result of a lack of housing, we see that Black, Indigenous and Latinx residents are overrepresented in the unsheltered population. We need to permit more housing in urban areas, which are mostly within incorporated cities, with more housing styles and, where necessary, subsidize to provide for a range of incomes. Excessive limits on density, especially near transit, prevent responding to the affordable housing crisis, exacerbate transportation costs, reduce economic opportunity and are, in operation and result, racist. I will continue to expand affordable housing and housing options and insist our 39 cities in King County do the same. My previous answer on social and affordable housing dives into how.
How will you accelerate our county's transition away from car dependence and expand transit coverage and frequency across our region?
Over the past decade I have been the region's strongest, most passionate, and most effective voice for transit expansion and access, replacing tens of thousands of cars on our roadways and millions of auto-dependent trips with clean, affordable light rail and buses.
Under my leadership, King County Metro ridership grew while other systems nationally were shrinking, and in 2018 we were ranked the best large transit system in North America. Folks choose public transit when it is reliable, accessible, and affordable. So, I've made all of those priorities, adding millions of hours of service, focusing on new routes and last-mile supports, and introducing the ORCA LIFT reduced fare program which has won national recognition and been used for over 5 million boardings. As Board Chair of Sound Transit, I led the creation of the $54 billion investment for Sound Transit 3 which will add 62 miles of light rail, as well as new bus and commuter rail service.
With the Sound Transit 3 and Metro Connects plans in place, some of the biggest challenges I'm working on are sustainable funding, creating equitable transit-oriented development so folks can live conveniently close to transit, and the race against the clock as we continue increasing in population and transit needs.
Do you support Metro Connect's vision and how would you fund that plan or the alternative you support?
Absolutely I support it. I helped create it. We got 39 municipalities on board with a plan to add 2.5 million new service hours by 2040, and now we're updating it to include service goals out to 2050.
Because the county does not have many options for progressive revenue we are working to fund the plan through many vehicles, including our County operating budget (In 2016 I introduced a $30 million budget for Metro to start the plan), federal dollars (last month we received nearly $60 million from the FTA for the Madison BRT), the recently renewed Seattle Transportation Benefit District (which funds about 10% of service hours), and more.
When the countywide measure to increase Metro funding and service failed, amid misinformation and strong opposition from our local newspaper, I worked with the City of Seattle to allow those voters to approve a local city transit measure. While I strongly support cities stepping up to fund transit locally, I remain committed to working toward ultimately returning to a county-wide measure so that we can ensure robust transit in all communities, not just in Seattle. When I'm re-elected, this will be one of the major goals of my administration, and I'm committed to bringing a stable funding vehicle to the voters.
King County is located on Duwamish, Muckleshoot, Puyallup, Snoqualmie, Stillaguamish, Suquamish, Skykomish, Tulalip, Coast Salish, and Yakama land. Do you support the Land Back movement? What steps should King County be taking to support indigenous lands?
I have, and will continue to be, one of the state's most steadfast advocates for Tribal rights and sovereignty, a track record that extends back to my legislative service and continues today.
Working with Tribal nations, the County has stood in unity to demand culvert replacement and salmon restoration, Orca protection and Salish Sea cleanup, and we have partnered on land use and transportation policies that benefit all communities.
For the past two years I have been working on consultations with Tribes in King County to create an executive order that requires King County Executive departments to formalize clear commitments, expectations, practices, accountability and training to support government-to-government relationships. We are also engaged in and consultation with federally recognized Indian tribes, including those with adjudicated treaty rights; strengthen collaboration with tribes; bolster support for American Indian/Alaska Native ("AI/AN") people in the County; and update County policies and codes to strengthen County recognition of tribal sovereignty and commitment to honor treaty rights.
What steps will you take to reach the county's goal of Zero Youth Detention? What lessons did you learn from the debate over the youth detention facility?
As we focus on a unified, community-led goal of zero youth detention, the most important lesson is the strength of relationships we've built with community, stakeholder organizations, and criminal legal system reform leaders. We're making real progress. When I was elected Executive there were, on average at any given time, 90 people charged as youth detained in an inhumane, asbestos-filled facility. Voters approved building a much smaller, modern facility with onsite health care, education, family services, and other restorative programs. Through Zero Youth Detention, with partners, we have reduced the number of youth detained to an average of 15 last quarter. This is unmatched, nation-leading work. Those who remain detained are tragic, complicated cases – murders, sexual assaults, and other violent crimes – often made more challenging by lack of family support or behavioral health issues. However, we remain committed to my ambitious goal to end centralized youth detention by 2025. This cannot happen overnight, but we are undeterred. We are investing millions into upstream services and community-based organizations – from Best Starts to Restorative Community Pathways – to prevent and divert youth from the criminal legal system. This year, I proposed to the Council we put $6.2 million in a youth-diversion program that would refer 800 young people to community service to avoid adjudication and potential detention We will dedicate even more, invest in further behavioral health treatments, and grow community support, so every youth receives the dedicated, specialized care to ensure long-term well-being out of detention. For those interested in more specifics, we have our road map and provide updates on the Zero Youth Detention blog and website: https://zeroyouthdetention.com/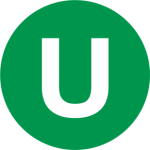 The Urbanist was founded in 2014 to examine and influence urban policies. We believe cities provide unique opportunities for addressing many of the most challenging social, environmental, and economic problems. We serve as a resource for promoting urbanism, increasing political participation, and improving the places we live. The Elections Committee consists of community volunteers and staff members of The Urbanist and is a standing body representing the political values of our organization.