The Urbanist is pleased to be joined by Seattle City Attorney candidate Nicole Thomas-Kennedy at our monthly meetup on October 12th. Thomas-Kennedy has boldly staked her campaign on decriminalizing poverty through decreasing prosecution of misdemeanors of poverty.
She pulled off an impressive upset in the primary race for Seattle City Attorney. Three-term incumbent Pete Holmes was sent packing after Thomas-Kennedy grabbed first place with 36% of the vote, and Republican Ann Davison snagged second. This sets up a general election of sharp contrasts.
Davison is seeking to crack down on the poor and is preaching debunked broken windows theory, a Seattle is Dying-style crackdown on homeless people, and a general 'get off my lawn' approach. The City Attorney can't prosecute felonies since that's the County Prosecutor's jurisdiction, but that hasn't stop Davison from insinuating she can and running on stopping violent crime.
Thomas-Kennedy has advocated for an abolitionist approach that would prosecute far fewer misdemeanors and focus more City resources on fighting wage theft and defending new progressive city laws from legal challenges.
Investing in the social safety net rather than punitive criminal legal system could get at root causes that really cause crime, and that's why The Urbanist Election Committee endorsed Thomas-Kennedy in the primary and the general. "We have the opportunity to elect a transformational City Attorney who will not prosecute homeless people for stealing food. We should do so," they wrote. Hear more about abolition and Thomas-Kennedy's platform at our October meetup.
The Zoom call opens at 6:15pm and Thomas-Kennedy's talk starts at 6:30pm. Our monthly social event is free, all ages, and open to everyone. In November, we will be joined by Hack & Wonks host Crystal Fincher.
Watch the video of Thomas-Kennedy's talk: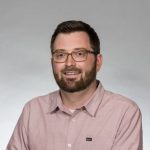 Doug Trumm is the executive director of The Urbanist. An Urbanist writer since 2015, he dreams of pedestrianizing streets, blanketing the city in bus lanes, and unleashing a mass timber building spree to end the affordable housing shortage and avert our coming climate catastrophe. He graduated from the Evans School of Public Policy and Governance at the University of Washington. He lives in East Fremont and loves to explore the city on his bike.