Stepping into my new role as Managing Editor of The Urbanist has made it clearer for me than ever how much effort it takes to produce a quality publication. Every story we publish is the result of vigorous research and careful writing, most of which is accomplished by volunteers who share their work with us because they believe in our mission to make cities, and quality of life, better.
However, each article is also the result of our financial contributors as well. It is because of generous gifts made by both volunteers and donors that we have been able to create an impressive body of knowledge related to urbanism, an archive of thousands of articles that tackle urbanist topics in our signature deep-dive, wonky style.
When I first discovered The Urbanist as a reader about five years ago, I felt like I had discovered a secret treasure. Suddenly I was able to read articles about topics I cared about, such as public transportation and urban development in Seattle, on a daily basis. These were articles that I literally could not find anywhere else. Additionally, they were written in a way that both expanded my understanding of urban planning and deepened my knowledge of important issues in my community. At the time, I didn't understand how much effort it took to create these articles or finance the upkeep of a website. If I had, I would have become a donor sooner.
After years as a volunteer reporter, I stand here today as The Urbanist's second paid staff member. What I can say is this: it has taken a lot of effort, most of it volunteer effort, to build the publication and organization that The Urbanist is today. Since stepping into my role as Managing Editor, I have been able to pour much more time into my work for The Urbanist, and I can say firsthand that we have more building to do. Everyday new stories break related to our mission, vision, and values, and we do our best to keep up, something only possible because of our small and scrappy team's deep knowledge of urbanism in Puget Sound.
The work we've accomplished has helped The Urbanist advance the vision of what urbanism can be in the Seattle region and beyond. However, we need continue to expand our circle of writers so that we can make sure this vision is more inclusive and that important topics are not overlooked. More writers will also mean increased opportunity to cover stories that extend our geographic reach into rapidly growing areas like the Eastside, South King County, and Tacoma. Based on readership trends, we can see that people are hungry to learn more about urbanism in these areas, and we need more writers to make that coverage happen. Our paid freelancer pilot will offer a valuable opportunity to extend that work. On top of that, I also plan to leverage my professional experience as a community college instructor to support aspiring reporters interested in careers in journalism and urban planning.
If you, like me, feel that The Urbanist provides you with information and insights that you cannot access elsewhere, please support us by becoming a donor. Every little bit helps. Additionally, we are always welcoming volunteers. Whether it's writing, advocacy, or events, your engagement is always appreciated. Thank you for being a reader of The Urbanist!
Fall 2021 Subscriber Drive Publication Update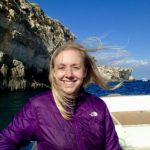 Natalie Bicknell Argerious (she/her) is Managing Editor at The Urbanist. A passionate urban explorer since childhood, she loves learning how to make cities more inclusive, vibrant, and environmentally resilient. You can often find her wandering around Seattle's Central District and Capitol Hill with her dogs and cat. Email her at natalie [at] theurbanist [dot] org.